Posted by WALKER THOMPKINS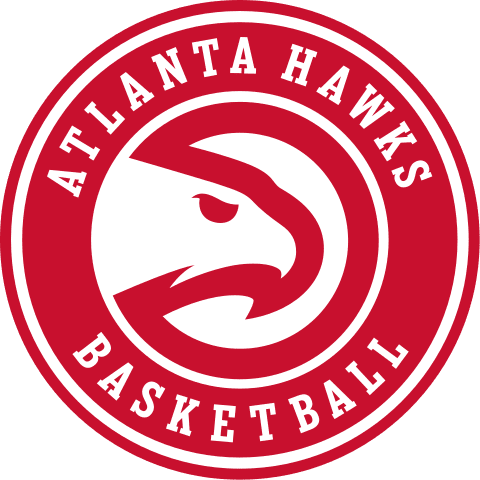 June 14, 2023
ATLANTA – The Atlanta Hawks today announced multiple additions to Head Coach Quin Snyder's coaching staff, as Bryan Bailey, Mike Brey, Brittni Donaldson, Steve Klei, Igor Kokoskov, Antonio Lang, Sanjay Lumpkin, Ekpe Udoh, and Jeff Watkinson have joined as assistant coaches; Reggis Onwukamuche as player development coach and Bryan George in DAV (player development/advance scouting/video).
"We have assembled a coaching staff that brings together a diversity of experiences and expertise to develop, connect with and challenge our players," Snyder said. "Each of our coaches brings something unique to our group and I am excited to work with this staff and find ways to continually improve our team."
Bailey spent the last four seasons as an assistant coach with the Utah Jazz following two years with the Salt Lake City Stars of the NBA G League. He began his coaching career with the Westchester Knicks of the NBA G League in 2016-17. Bailey put together a 13-year playing career in Europe including stops in Germany, the Netherlands, Bosnia, Poland, Cyprus and Italy. A native of Hempstead, N.Y., Bailey starred collegiately at Bucknell University, where he was named First Team All-Patriot League as a junior and senior. He is also a Certified Strength and Conditioning Specialist (CSCS) by the National Strength and Conditioning Association.
Brey (pronounced Bray) comes off a decorated 23-year career as the head coach at Notre Dame, where he became the winningest coach in school history (483), competing in the postseason 18 times, including 13 NCAA Tournament berths, three Sweet 16 trips, two Elite Eight appearances, and the 2015 ACC Championship. The 2011 National Coach of the Year by both the Associated Press and Henry Iba/USBWA, he led the Irish to a 27-7 mark (17-0 at home) that season. He was also BIG EAST Coach of the Year in 2007 and 2008. Prior to his time with the Irish, Brey was head coach at University of Delaware, compiling a 99-52 mark from 1995-2000. He was previously an assistant coach at Duke University for eight years, winning national championships in 1991 and 1992. Brey competed for three collegiate seasons at Northwestern Louisiana State from 1977-80 before transferring to George Washington University, where he played one year. He is a native of Bethesda, Md.
Donaldson comes to Atlanta from the Detroit Pistons, where she was assistant coach/director of coaching analytics. Formerly an assistant coach with the Toronto Raptors from 2019-21 after two seasons as the club's data analyst, basketball operations, she was part of the Raptors' NBA championship team in 2019. Donaldson previously spent time with STATS LLC as a data analyst, where she was responsible for their SportVU player tracking product. A native of Sioux City, Iowa, Donaldson played four seasons at University of Northern Iowa, where she graduated with a degree in Statistics and Actuarial Science.
Klei (pronounced Kly) joined the Hawks in March after spending the first part of the 2022-23 season with Olimpia Milano in Italy as assistant coach/director of player development. He started with the Utah Jazz from 2016-22, spending time in the DAV program including as head video coordinator prior to becoming a coaching associate. He began his career with the Canton Charge of the NBA G League in 2015-16. Klei is a graduate of Indiana University with a degree in Kinesiology, Sports Marketing and Management.
Kokoskov (pronounced EE-gore KO-kosh-kov), who was the first non-American born head and assistant coach in NBA history, comes to Atlanta after working as an assistant coach for the Brooklyn Nets last season and brings 23 years of NBA coaching experience. The former head coach of the Phoenix Suns in 2018-19, he has also spent time with the Dallas Mavericks (2021-22), Sacramento Kings (2019-20), Utah Jazz (2015-18), Orlando Magic (2014-15), Cleveland Cavaliers (2013-14), Suns (2008-13), Detroit Pistons (2003-08), and LA Clippers (2000-03). Additionally, he was head coach of Fenerbahce (Turkey) in 2020-21. In 1999-2000, Kokoskov became the first European to work as part of a full-time coaching staff in NCAA Division I Men's Basketball at the University of Missouri. He also has experience as head coach of the national teams of Republic of Georgia (2008-15), Slovenia (2016-17), and Serbia (2019-21).
Lang has spent the last four years as an assistant coach with the Cleveland Cavaliers following five seasons with the Utah Jazz (2014-19). Prior to Utah, Lang served as head coach of the Mitsubishi Diamond Dolphins in Japan for four years. Selected by Phoenix with the 29th overall pick in the 1994 NBA Draft, Lang played for the Suns, Cavaliers, Miami Heat, Toronto Raptors and Philadelphia 76ers in his six-year NBA career. He also played in the CBA, IBL, in the Philippines and in Japan. He is fluent in Japanese. Lang played four collegiate seasons at Duke University (1990-94), appearing in three Final Fours and winning back-to-back national titles in 1991 and 1992.
Lumpkin comes to Atlanta from the Utah Jazz, where he was a player development coach last season following two years on Utah's DAV staff. He played five collegiate seasons at Northwestern University (2012-17) before playing in the NBA G League, with the Erie BayHawks (2018-19) and on the inaugural College Park Skyhawks squad (2019-20). He holds a degree in Learning & Organizational Change from Northwestern, where he also earned a Masters in Sports Administration.
Udoh (pronounced epp-ay YOU-doe) is a former sixth-overall pick in 2010 by Golden State. He has appeared in 384 regular season NBA games (56 starts) for the Warriors, Milwaukee Bucks, LA Clippers and Utah Jazz, with international stops in Israel, Turkey, China, Italy and Japan in his 13-year playing career. With Fenerbahce in Turkey (2015-17), he was an All-EuroLeague First Team selection and Final Four MVP, leading the EuroLeague in rebounding and blocks en route to the championship, playing alongside current Hawk Bogdan Bogdanovic. Udoh played collegiately at Michigan (2006-08) and Baylor (2009-10).
Watkinson returned to the Hawks organization in March after seven seasons as assistant coach/integrated player development with the Utah Jazz. He was previously with the Hawks as the team's strength and conditioning coach from 2012-15. Prior to joining the Hawks in 2012, Watkinson served in similar capacities at Indiana University, University of Missouri, Clemson University, UNC Charlotte, and the College of Charleston. The suburban Chicago native is a graduate of North Carolina State University (pre-medicine), where he played collegiate baseball. He later earned a Master's in Exercise Science from Indiana University.
Onwukamuche (pronounced REH-jiss on-woo-kuh-MOO-chay), who briefly played for the College Park Skyhawks during their inaugural 2019-20 season, appeared in 144 career games in the NBA G League, also spending time with the Lakeland Magic and Erie BayHawks. He was also part of the Hawks' mini-camp roster in September 2020. Onwukamuche worked with the Utah Jazz in the DAV room during 2021-22 and with the Milwaukee Bucks last season as an assistant video coordinator. He played collegiately at Prairie View A&M from 2013-15, appearing in 64 games.
George comes to the Hawks from ASVEL Lyon Villeurbanne in the French 1st Division, where he has been an assistant coach since 2020. He has previous experience with Elan Bearnais and Nanterre in France. An assistant coach (video) with the French National Team since 2017, George was part of the silver medal-winning team at the 2020 Tokyo Olympics. He is a native of French Guiana and a graduate of Saint Joseph College in Troyes, France with a degree in Energy Systems.
COURTESY ATLANTA HAWKS COMMUNICATIONS