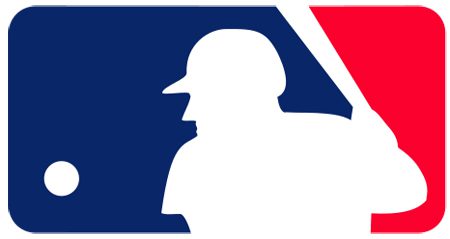 Isaac Paredes, Taylor Walls of the Rays Combine for Play of the Week with Clutch Double Play
June 12th, 2023
A pair of rookies from the 2019 MLB Draft have been named the Players of the Week presented by Chevrolet, with Baltimore Orioles infielder Gunnar Henderson being selected the American League Player of the Week presented by Chevrolet, and Arizona Diamondbacks outfielder Corbin Carroll being selected as the National League Player of the Week presented by Chevrolet. The announcements were made earlier today on MLB Network.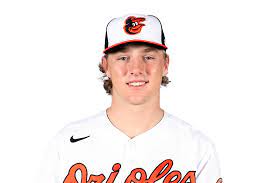 Henderson earned his first career weekly award and became the first Orioles winner since his teammate Ryan Mountcastle in June 2021, while Carroll also claimed his first weekly honor and joined his teammate Zac Gallen (April 17th) as D-backs to win this season. Additionally, Carroll is the first Arizona position player to win the award since Kole Calhoun in September 2020. This marks the first time that rookies won both the AL and NL Player of the Week Awards in the same week since Mountcastle combined with Patrick Wisdom of the Chicago Cubs on June 7, 2021.
The 21-year-old hit .526 (10-for-19) with three home runs, six RBI, one double, five runs scored, two stolen bases, a 1.053 slugging percentage and a .550 on-base percentage.
The second round pick in 2019 led the AL in batting, slugging and on-base percentage; tied for second in homers and hits; ranked third in total bases (20); and tied for fifth in RBI.
The Alabama native hit safely in each of his five games played, including three consecutive multi-hit games over the weekend to lead the O's to a sweep of the visiting Kansas City Royals.
The left-handed-hitting slugger went 8-for-13 with a pair of home runs and four RBI in the three-game weekend set, capped off by a 3-for-5 performance with a homer and three RBI in Sunday's 11-3 finale. He also recorded three hits and two stolen bases in Friday's win, becoming the first Orioles rookie with three hits in a game since Kyle Stowers last September and the first O's rookie to swipe two bags in a game since Matt Angle in September 2011.
Henderson connected on a go-ahead two-run homer in the eighth inning of Thursday's 6-3 road victory over the Milwaukee Brewers.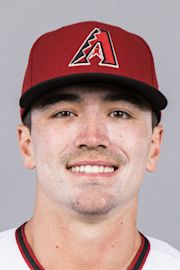 The 22-year-old hit .500 (11-for-22) with three homers, eight RBI, two doubles, a triple, nine runs, three stolen bases, a 1.091 slugging percentage and a .542 on-base percentage.
The 16th overall pick 2019, who also made a pair of incredible catches during the week, led NL batters in hitting, slugging, on-base percentage, runs scored and total bases (24); tied for first in hits; ranked second in stolen bases; was tied for second in home runs; and was tied for fourth in RBI.
Carroll delivered a career-best four hits in a 6-2 road win over the Washington Nationals on Wednesday, posting a home run, two RBI, three runs scored and a stolen base in the win.
The Seattle native, who collected at least three hits in three of his five contests, followed up his four-hit outing with a three-hit, two-homer performance in Friday's 11-6 win over the Detroit Tigers at Comerica Park. Carroll connected on his first career grand slam in his first career multi-homer contest.
The dynamic outfielder closed out his award-winning week with another three-hit performance on Sunday, falling a home run shy of hitting for the cycle while notching his third stolen base of the week in a 7-5 victory, leading Arizona to its fifth straight victory.
Other noteworthy AL performances last week included third baseman José Ramírez (.435, 4 HR, 8 RBI, 2 2B, 7 R, 1.043 SLG), first baseman Josh Naylor (.480, 7 RBI, 3 2B, 6 R, .600 SLG, .464 OBP) and starting pitcher Shane Bieber (1-0, 0.71 ERA, 2 GS, 12.2 IP, 8 H, 2 BB, 11 SO) of the Cleveland Guardians; two-way star Shohei Ohtani (.417, 3 HR, 5 RBI, 2 2B, 5 R, 2 SB, .875 SLG) of the Los Angeles Angels; starting pitcher Lucas Giolito (1-0, 0.69 ERA, 2 GS, 13.0 IP, 6 H, 4 BB, 15 SO) of the Chicago White Sox; starting pitcher Shane McClanahan (2-0, 2.77 ERA, 2 GS, 13.0 IP, 9 H, 3 BB, 10 SO) of the Tampa Bay Rays; closer Jordan Romano (0.00 ERA, 3 G, 3 SV, 3.0 IP, 1 H, 1 BB, 3 SO) of the Toronto Blue Jays; and infielder Jace Peterson (.444, 2 HR, 7 RBI, 1 2B, 5 R, 2 SB, .833 SLG) of the Oakland Athletics
Other noteworthy NL performances for the week included starting pitcher Blake Snell (1-0, 0.69 ERA, 2 GS, 13.0 IP, 5 H, 3 BB, 20 SO) and catcher Gary Sánchez (.240, 3 HR, 8 RBI, 2 2B, 4 R, .680 SLG) of the San Diego Padres; first baseman Freddie Freeman (.429, 3 HR, 9 RBI, 1 2B, 8 R, .905 SLG, .519 OBP) of the Los Angeles Dodgers; starting pitcher Taijuan Walker (2-0, 0.00 ERA, 2 GS, 12.0 IP, 4 H, 5 BB, 13 SO) of the Philadelphia Phillies; infielder/outfielder Nolan Jones (.400, 3 HR, 6 RBI, 1 2B, 5 R, 4 SB, .900 SLG) of the Colorado Rockies; rookie infielder Elly De La Cruz (.364, 1 HR, 4 RBI, 1 2B, 1 3B, 7 R, 3 SB, .481 OBP) and rookie starting pitcher Andrew Abbott (2-0, 0.00 ERA, 2 GS, 11.2 IP 6 H, 7 BB, 10 SO) of the Cincinnati Reds in their debut week, and teammate Tyler Stephenson (.346, 2 HR, 9 RBI, 4 R); third baseman Nolan Arenado (.409, 3 HR, 7 RBI, 2 2B, 1 3B, 3 R, 1.000 SLG) of the St. Louis Cardinals; shortstop Orlando Arcia (.455, 1 HR, 6 RBI, 1 2B, 2 R, .636 SLG, .500 OBP) of the Atlanta Braves; third baseman Ke'Bryan Hayes (.423, 4 RBI, 2 2B, 1 3B, 5 R, 1 SB) of the Pittsburgh Pirates; outfielder Joc Pederson (.455, 2 HR, 6 RBI, 6 R, .727 SLG) of the San Francisco Giants; and MLB-leading hitter Luis Arraez (.440, 3 RBI, 1 2B, .480 SLG, .462 OBP) of the Miami Marlins.
Electric Play of the Week presented by Chevrolet
June 7th at Tropicana Field – Watch It Here