Red Wings' Rep Jos x 10 Places Second
Julie Young | NHL Public Relations
May 20, 2023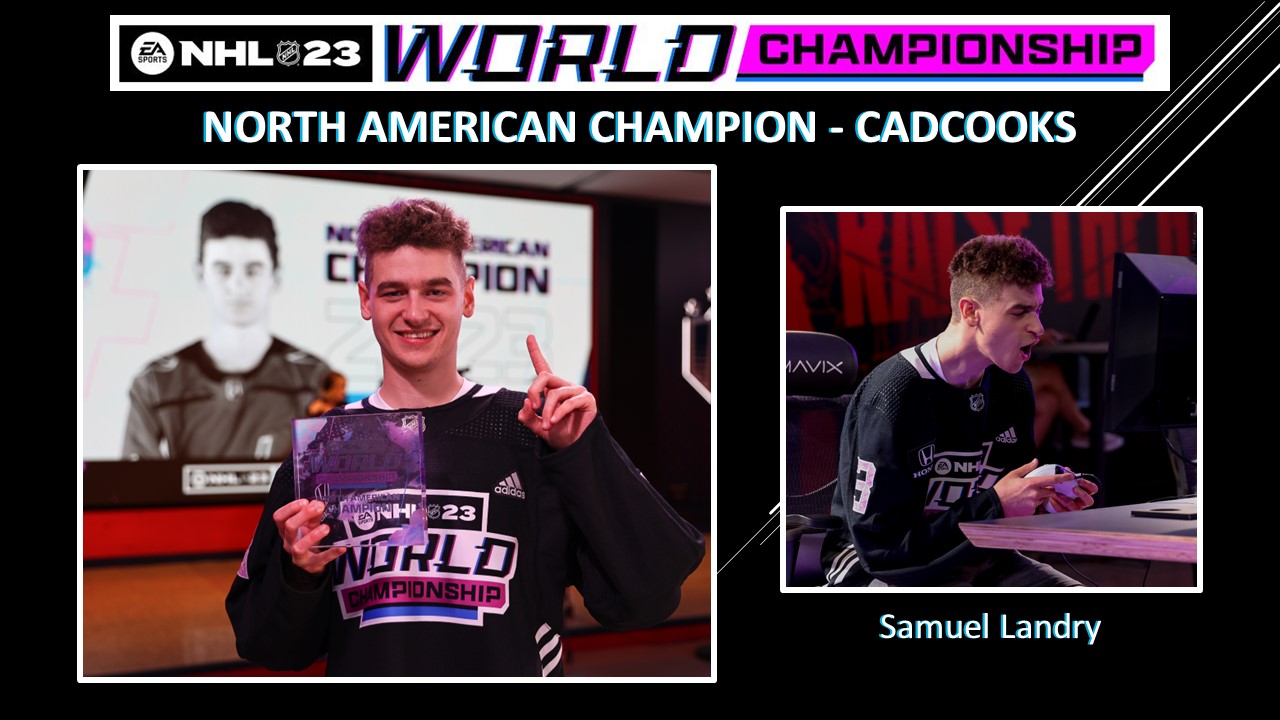 WASHINGTON, D.C. (May 20, 2023) – A new EA SPORTS NHL 23 North American Champion was crowned today at the District E Powered by Ticketmaster in Washington, D.C., the National Hockey League announced. Samuel 'CadCooks' Landry, who represented the Chicago Blackhawks, won the title in a high-scoring, back-and-forth affair that was decided in Game 3 of the best-of-three series. The 21-year-old from Sainte-Julie, Que., added $15,000 USD grand prize to his career earnings and took home the Champion trophy along with a ticket to Nashville for the NHL 23 World Final.
Joseph 'Jos x 10' Olmstead (Detroit Red Wings representative), who was also a top 4 NHLGWC North American finalist in 2022, took the runner-up honor. Both players will represent North America in the EA SPORTS NHL 23 World Championship taking place in June.
CadCooks, who describes his playing style as patiently defensive and creatively offensive, put on an impressive offensive clinic during today's competition, scoring 22 goals in a sweep of round robin games – and earning six points to advance directly to the Final series. With confidence at an all-time high and having already beat Jos x 10, 5-4 in round robin play, it was a surprising outcome for Game 1 of the Final Series. The two players traded goals in the first two frames and entered the third period tied 3-3. But Jos x 10's goal late in the third period would give CadCooks his first loss of the tournament.
Similar to his other matches, Game 2 started off with a flurry of offensive pressure by Cad, who carried a 3-1 advantage with goals by Shea Theodore (VGK), Jared McCann (SEA) and Johnny Gaudreau (CBJ) into the second period. He would also get goals by Sidney Crosby (PIT), William Nylander (TOR), Nathan MacKinnon (COL) and a second by Gaudreau to capture a 7-5 victory and push the series to a third and deciding game.
And while Game 3 was close for the first two periods, it was CadCooks who broke the 6-6 tie with two minutes left in the third with two back-to-back goals by Crosby (PIT) and a third by Jonathan Drouin (MTL) to cement the 9-6 win and give Landry his first NHL 23 North American title.
CadCooks advanced to the EA SPORTS NHL North American Championship by winning the Generation 5 console bracket after qualifying though the Chicago Blackhawks Club Championship. He's no stranger to the NHL23WC, placing in the Top 4 of the NHL Gaming North American Final in 2021.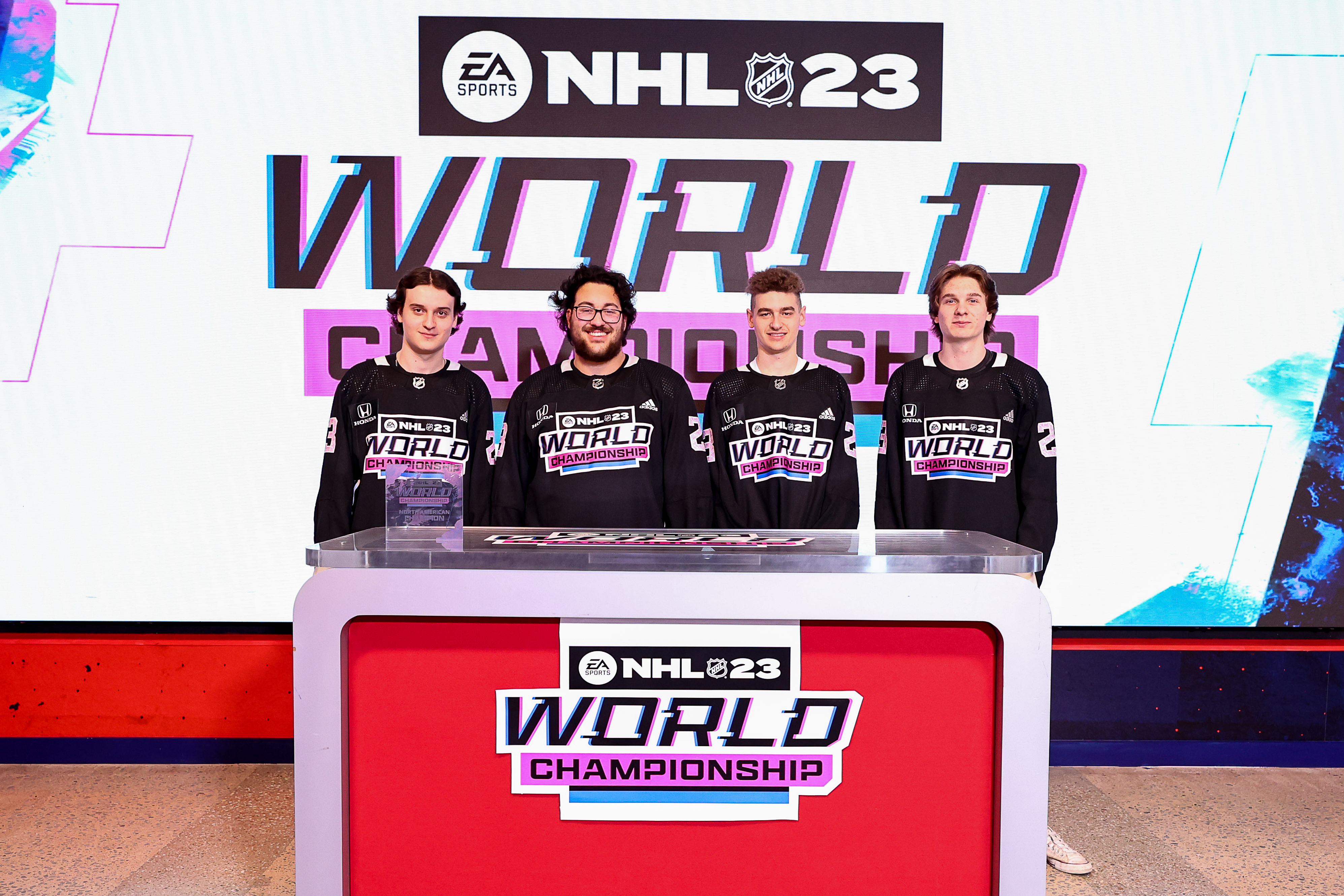 EA SPORTS NHL 23 NORTH AMERICAN FINAL STANDINGS
1. CadCooks, Chicago Blackhawks
2. Jos x 10, Detroit Red Wings
3. DunkinDeli, New Jersey Devils
4. Sky Is Taken, Philadelphia Flyers
The EA SPORTS NHL 23 World Championship will be contested on Tuesday, June 27 (1 pm. ET) in Nashville, Tenn. For more news, fans can visit www.nhl.com/gaming and follow the conversation using social hashtag #NHL23WC.
COURTESY NHLmedia.com