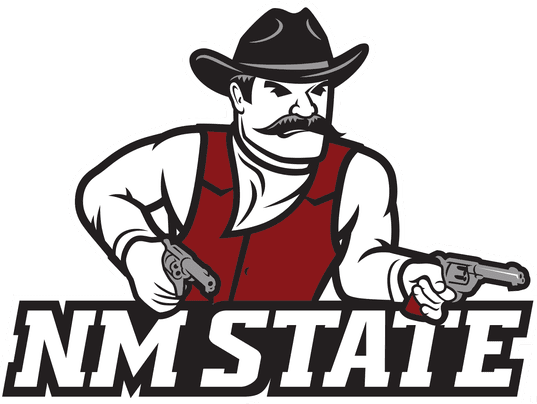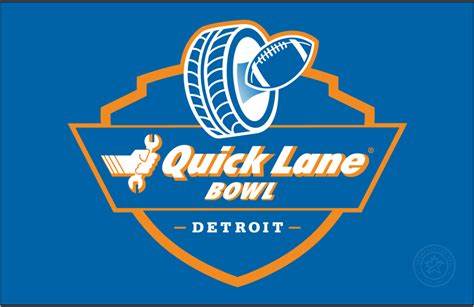 DETROIT – For just the second time in 22,638 days, the New Mexico State Aggies are going bowling. The football team will meet Bowling Green (6-6, 5-3 MAC) on Monday afternoon at Ford Field in Detroit. NM State looks to maintain it's perfect 3-0-1 record in bowl games.

GAME INFORMATION
New Mexico State (6-6) vs. Bowling Green (6-6, 5-3 MAC)
2:30 p.m. ET / 12:30 p.m. MT
TV: ESPN
John Schriffen (PxP)
Rene Ingoglia (Analyst)
Tera Talmadge (Sidelines)
RADIO: The Aggie Radio Network, Powered by LEARFIELD
Jack Nixon (PxP)
Cory Lucas (Analyst)
PICK SIX
2 – The Aggies are bowl bound for just the second time in 61 seasons. NM State snapped a 57-year bowl drought with a 26-20 overtime win over Utah State in the 2017 NOVA Home Loans Arizona Bowl.
6 – Diego Pavia was responsible for six touchdowns (Three touchdowns, three rushing) in the Aggies win over Liberty. Pavia became the first FBS player in three years to pass for three touchdowns, rush for three touchdowns, and rush for 100+ yards in a single-game.
5 – The trip to Detroit is just the fifth in NM State history. The Aggies boast a 3-0-1 all-time record in bowl games with wins in the 1959 and 1960 Sun Bowls and the 2017 Arizona Bowl.
45 – With four different games with 45+ points this season, NM State's offense is firing on all cylinders. The Aggies hadn't scored 45+ in three games since 1966 (49-23 win versus Pacific; 45-17 win versus Wichita State, 50-13 win at Eastern New Mexico, and 47-12 win at New Mexico).
27 – At nearly a 27% year-over-year attendance growth, NM State comes in with the attendance boom this season. The Aggies averaged 15,034 fans per home game this season.
114 – In the final two games of the regular season, NM State outscored opponents 114-17 – A +97 point differential. The 65 points scored against Valparaiso marked NM State's single-game high since September 2, 1999 when the Aggies scored 73 against New Mexico Highlands.
UP NEXT
Bowl bound. For just the fifth time in history, NM State will play in a bowl game as they meet Bowling Green in the Quick Lane Bowl (Ford Field – Detroit, Mich.) on December 26, 2022.

IT'S BEEN HOW LONG?!?!
The Demeber 26 bowl game will be just the second bowl game for NM State in the last 22,638 days.

BOWL HISTORY
The Aggies have appeared in the Sun Bowl three times before in addition to the 2017 NOVA Home Loans Arizona Bowl.

1935 Sun Bowl | T, 14-14 vs. Hardin-Simmons
1959 Sun Bowl | W 28-8 vs. North Texas
1960 Sun Bowl | W 20-13 vs. Utah State
2017 Arizona Bowl | W 26-20 (OT) vs. Utah State

FAMILY TRADITION
Several Aggies have brothers or family members playing college football, including a pair in bowl games.

Quarterback Weston Eget's brother, Walker, is a sophomore at San José State and will compete in the Famous Idaho Potato Bowl against Eastern Michigan on December 20.

Freshman linebacker Pierce Humpich's brother, Scotty, plays linebacker at Purdue and will tangle with No. 17 LSU in the Cheez-It Citrus Bowl on January 2.

FAMILY TRADITION (PART TWO)
Bowling Green starting quarterback Matt McDonald is the brother of former NM State quarterback Andrew McDonald. As an Aggie, Andrew thrw for 2,497 yards and 15 touchdowns in 2013. Their father, Paul, played for the Cleveland Browns and Dallas Cowboys from 1980-86 with 5,269 career passing yards.

ELITE GROUPING
The Aggies become one of just nine teams to make the 2022 NCAA Men's Basketball tournament, the 2022 NCAA Division I Baseball Tournament, and become bowl eligible.

NM State joins Arkansas, LSU, North Carolina, Notre Dame, TCU, Tennessee, Texas, UCLA, and UConn.

A PERFECT PAST
The Aggies have never lost a bowl game, posting a 3-0-1 record all-time. Following Liberty's loss in the RoofClaim.com Boca Raton Bowl, NM State remains the only team to have played in a bowl game but have never lost.

DOMINANT FINISH
Over the final two weeks of the regular season, the Aggies outscored their opponents 114-17 – A whopping +97 point differential.

HEISMAN VOTING
NM State quarterback Diego Pavia turned enough heads to receive at least one vote for the Heisman Trophy.

OJOH'S MOJO
Senior linebacker Chris Ojoh is having a career-year for the Aggies. Ojoh leads the team with a career-best 101 tackles (T-44th nationally) and 10.5 tackles for loss.

Among active FBS players, Ojoh ranks in the top-ten for tackles per game, tackles for loss per game, and solo tackles for loss per game.

MICHIGAN MADE
It's a rare occasion when you get to play in front of a hometown crowd. It's even more special when the game takes place 1,701 miles from campus.

Two NM State players, Andre Seldon and Bryce Bearss, both hail from the state of Michigan. Seldon is a key piece of the Aggie defense and calls Belleville home. Bearss is a backup quarterback for the crimson and white and comes from Millington.

Seldon and running back O'Maury Samuels also both played at the University of Michigan before transferring to NM State.

PHIL STEELE ALL-INDEPENDENT
Four Aggies were selected to the Phil Steele All-Independent team following the regular season. Ojoh was the lone first team selection for NM State, proving good on Steele's preseason nod.

Tight end Thomaz Whitford, defensive lineman Lazarus Williams, and cornerback Syrus Dumas all earned second-team honors as well for NM State.

CFN ALL-INDEPENDENT
Seven different Aggies made an appearance on College Football Network's All-Independent Teams, led by four first-team selections.

Ojoh and Dumas both doubled down and earned a second honor while Diego Pavia (FLEX) and Jayvhion Gipson (special teams) earned their first nods.

On the second team, NM State was represented by center Canaan Yarro, wide receiver Kordell David, and safety Bryce Jackson.

MANNING AWARD STAR OF THE WEEK
The Manning Award, sponsored by the Allstate Sugar Bowl, has named Diego Pavia as one of the eight "Stars of the Week". Pavia shares the honor with Brady Cook (Missouri), Riley Leonard (Duke), J.J. McCarthy (Michigan), Michael Penix Jr. (Washington), Tyler Shough (Texas Tech), Kyle Vantrease (Georgia Southern), and Caleb Williams (USC).

Following fan voting, Pavia also became the first player in NM State history to be named Manning Award Quarterback of the Week.

NATIONAL PERFORMER OF THE WEEK
Following his massive six-touchdown performance against Liberty, Pavia was also named the CFPA National Performer of the Week. Pavia edged out Michigan QB J.J. McCarthy, USC QB Caleb Williams, and Boise State QB Taylen Green.

ROCKET CITY BOWL TEAM OF THE WEEK
Following the Aggies extinguishing of the Flames, NM State also earned Rocket City Bowl Team of the Week honors.

LATINO PLAYER OF THE WEEK
Pavia was also named the National Latino Player of the Week following the massive showing against the Flames.

HIGH SCORING AFFAIRS
With four games this season scoring 45+ points, NM State is having an offensive season that hasn't been seen in Las Cruces since 1966.

In '66, the Aggies went 7-3 under Warren Woodson and scored 45+ against Pacific, Wichita State, Eastern New Mexico, and New Mexico.

With 65 points against Valparaiso, the Aggies also marked its highest single-game scoring effort in the 21st century. No Aggie team has cracked 65 points since the 1999 edition hung 73 on New Mexico Highlands in the season opener.

FAMILIAR TERRITORY
Head Coach Jerry Kill heads to a bowl game for the sixth time as a head coach. Kill has made trips to the Independence Bowl (2008, Northern Illinois), International Bowl (2009, Northern Illinois), Meineke Car Care Bowl of Texas (2012, Minnesota), Texas Bowl (2013, Minnesota), and the Citrus Bowl (2014, Minnesota).

Kill stepped away from Minnesota in the midst of the 2015 season for health reasons but was on the sidelines for the 2015 Quick Lane Bowl in Detroit and "may have coached".

IN THE LONG RUN
Ahmonte Watkins broke free for a 78-yard touchdown run against Valparaiso. The run marked only the 16th time in NM State history a player has gone for 78+ yards.

WINNING BIG
Per Matt Brown of The Athletic, NM State's 35-point win at Liberty was its largest road win versus a current FBS opponent since 1967. The Aggies defeated New Mexico 54-7 on November 18, 1967.

PLAYING THE LONG GAME
NM State was one of the first teams to open the FBS season, playing Nevada on Week Zero (August 27). The Aggies were the penultimate regular season game, playing Valparaiso on the week of conference championships. As always, Army – Navy concluded the regular season slate.
LOCK-DOWN PUNT DEFENSE
This season, NM State has allowed the third-fewest punt return yards in college football. In fact, the Aggies are holding opponents to -0.36 punt return yards per game. NM State trails just Army and Rutgers (Both -2.00) in punt return defense.

AIR IT OUT
Against Lamar, the NM State quarterbacks set season-highs in passing yards (246), yards-per-pass (9.8), pass completions (18), touchdown passes (2), and points (51).

Diego Pavia led the charge with a career-high 13 completions for 146 yards and two touchdowns. Gavin Frakes (3-4-0, 93 yds.) and Weston Eget also contributed for the Aggies success through the air against the Cardinals.

NO FLY ZONE
Despite having an international airport, Las Cruces is officially a no-fly zone. The Aggie defense is just 183.7 yards per game through the air, ranking 12th nationally. NM State finds itself one spot above No. 4 Ohio State (184.0 ypg).

PICK SIX
Andre Seldon's interception return for a touchdown against Lamar was the first for the Aggies since 2018. The last time NM State returned an interception for a touchdown was on November 24, 2018 when Javahn Ferguson took one back 37-yards against Liberty.

A WINNING TRADITION
Following the conclusion of the 2021 season, Director of Athletics Mario Moccia quickly made a coaching change, hiring Jerry Kill to lead the Aggies football program. Kill enters the 2022 season as the eighth winningest active coach in FBS football.

Kill trails just Nick Saban (Alabama), Mack Brown (North Carolina), Brian Kelly (LSU), Willie Fritz (Tulane), Chris Crieghton (Eastern Michigan), and Terry Bowden (Louisiana – Monroe).

RUNNIN' AGS
The ground game was working in full force in the win over Hawai'i. NM State ran for 357 yards and five touchdowns in the victory.

The game marked the first time since September 21, 2019 against New Mexico that the Aggies ran for four or more touchdowns in a game.

With 133 rushing yards, Star Thomas became the first Aggie to finish with between 100-149 rushing yards since Christian Gibson ran for 103 yards at UTEP in 2018.

Jamoni Jones ran for his first two touchdowns of the season in the win and became the second NM State player this season to run for two or more touchdowns in a game, joining Diego Pavia (2) at UTEP.

EL CAPITANS
Chris Ojoh, Diego Pavia, Trevor Brohard, Lazarus Williams, Canaan Yarro, Syrus Dumas, Linwood Crump, and Thomaz Whitford have each represented NM State at the coin toss this season.

REPRESENTING A COUNTRY
With the addition of Nikhil Webb Walker, NM State now has the only player in FBS football with a hometown located in Jamaica. The linebacker recently joined the NM State roster as a walk-on.

YOUNG GUN
As Nate Dreiling takes over as the NM State Defensive Coordinator, he also becomes the second youngest DC among the FBS ranks. Only Austin Armstrong of Southern Mississippi (29) will be younger than Dreiling (31) at the beginning of the season.

Dreiling is tied for the third youngest coordinator in FBS, regardless of offensive or defensive. Armstrong (DC – Southern Miss.) and Tommy Rees (OC – Notre Dame) are the lone coordinators who are younger than Dreiling. The Kansas native joins Zach Kittley (OC – Western Kentucky) as the only 31-year old coordinators.

WOMEN BELONG IN SPORTS
In her first season as the NM State equipment manager, Paulina Mihelich becomes one of just four lead equipment managers across the FBS level.

Under Mihelich, the Aggies join Nevada, New Mexico, and Temple as the lone schools to be powered by women.

With Rachel Phillips also serving as the Aggies' Director of Football Operations, NM State and Temple are the only two programs that feature women at both the head equipment manager and DFO positions.

Phillips is one of just eight female DFOs around the country, joining women at Temple, Notre Dame, TCU, Kansas State, Maryland, Bowling Green, and FAU.

Also new to Las Cruces is Associate Athletic Trainer Sam Graff. With Graff leading the way for the Aggies, NM State becomes one of 12 schools at the FBS level with a female lead athletic trainer for football – Rice, Georgia Southern, Bowling Green, Troy, Kansas State, Western Kentucky, Western Michigan, Iowa, Virginia, BYU, and UCF are the other 11.

The Aggies have also added Kaylee Nilsson to the staff as a Graduate Assistant Nutritionist. In her role, Nilsson keeps NM State at optimal nutrition levels for training, competition, recovery, hydration, immunity, travel, and more.

STEELE LIKES THE AGGIES
Led by Chris Ojoh and Trevor Brohard, the Aggies were well represented on Phil Steele's Preseason All-Independent team. In addition to the linebacker duo, tight end Thomaz Whitford, punter Josh Carlson, and kicker Ethan Albertson all earned spots on Steele's list.

NOTABLES: LAST GAME (Valparaiso)
The Aggies set the tone through the air early against Valpo and never slowed down. Despite only playing into the second quarter, Diego Pavia finished with a career-best 323 yards of passing and four touchdowns.

Each of Pavia's four touchdown passes were career-longs – Each going farther than the last. The Albuquerque native opened the scoring with a 50-yard strike to freshman Jonathan Brady. From there, Pavia would go 69 yards to Justice Powers, 70 yards to Kordell David, and 72 yards to Bryce Childress before exiting the game.

NM State also scored on the ground with Watkins each finding the end zone. Watkins went up the far sideline, taking it 78 yards to the house for one of the longest plays in NM State history.

Brady recorded his first multi-touchdown game in the fourth quarter when Weston Eget his him for an eight-yard score. The Aggies cruised to a 65-3 victory, bringing their scoring margin to +97 over the final two weeks of the regular season.

BEHIND ENEMY LINES (Bowling Green)
Bowling Green may be making their first appearance in the Quick Lane Bowl but the Falcons have been bowling in Detroit twice before (Motor City Bowl, 2003; Little Caesars Pizza Bowl, 2013). The game marks the 14th bowl appearance for Bowling Green and the first since 2015.

The Falcons went 6-6 on the season, including a 5-3 mark in MAC play. The Falcons played in one of the most interesting games of the year – A 59-57 loss to Eastern Kentucky in seven overtimes back on September 10. The Falcons immediatley responded with an overtime win against Marshall. As the season began to draw to an end, Bowling Green caught fire and won four of five games against Miami (OH), Central Michigan, Western Michigan, and Toledo.

Bowling Green is led by Karl Brooks, a Pro Football Focus First-Team All-American. The defensive lineman is the only player from the Mid-American Conference to earn First-Team honors from PFF and has tallied ten sacks on the season.

AGGIE ADDITIONS
When HC Jerry Kill replaced Doug Martin, the Aggies cleaned house for the remainder of the coaching staff as well. In fact, just one staff member remains from the 2021 team – Defensive Graduate Assistant Quinn Thomas. As Thomas begins his second season, he is joined by 10 new assistant coaches, three new graduate assistants, and an almost entirely new support staff.

The new Aggie staff includes:
• Tim Beck – Offensive Coordinator
• Nate Dreiling – Defensive Coordinator
• Chuka Ndulue – Defensive Line
• Bobby McMillen – Inside Linebackers
• Cliff Odom – Defensive Backs
• Melvin Rice – Co-Defensive Coordinator/Safeties
• Andrew Mitchell – Offensive Line
• Ghaali Muhammad-Lankford – Running Backs
• Tony Sanchez – Wide Receivers
• Tyler Wright – Special Teams Coordinator/Tight Ends
• Jack Jarnigan – Graduate Assistant (OL)
• Isaiah Washington – Graduate Assistant (WR)
• Aaron Cheatwood – Graduate Assistant (Def.)
• Rachel Phillips – Director of Football Operations
• Brian Hernandez – Chief of Staff
• Pecos Fort – Director of Video
• Sam Graff – Associate Athletic Trainer
• Paulina Mihelich – Equipment Manager

INTRODUCING THE VARSITY NETWORK
NM State Sports Properties and its parent company LEARFIELD, has announced the creation of "THE VARSITY NETWORKî an interactive application that features free live gameday broadcasts, original content, and national college programming such as College Sports Now, College Football Biltz and the new College Football Saturday Night.

Fans can download the app for iPhone or android and will gain instant access to free gameday audio streams, including NM State football brought to you by Adam Young and Danny Knee, and receive push notifications to remind them of games starting or upcoming audio broadcasts.

BACK AND BETTER THAN EVER
NM State broadcaster Jack Nixon returns for his 43rd year of broadcasting Aggie athletics for the NM State radio network. A legend on the Aggie airwaves, Nixon has broadcast over 400 Aggie football contests and over 1,000 Aggie men's basketball games. An NM State Hall of Fame selection, Nixon will handle of the radio duties with former Aggie Cory Lucas, who joined the broadcaster ahead of the 2017 season.
##NM State##
COURTESY NEW MEXICO STATE ATHLETIC COMMUNICATIONS