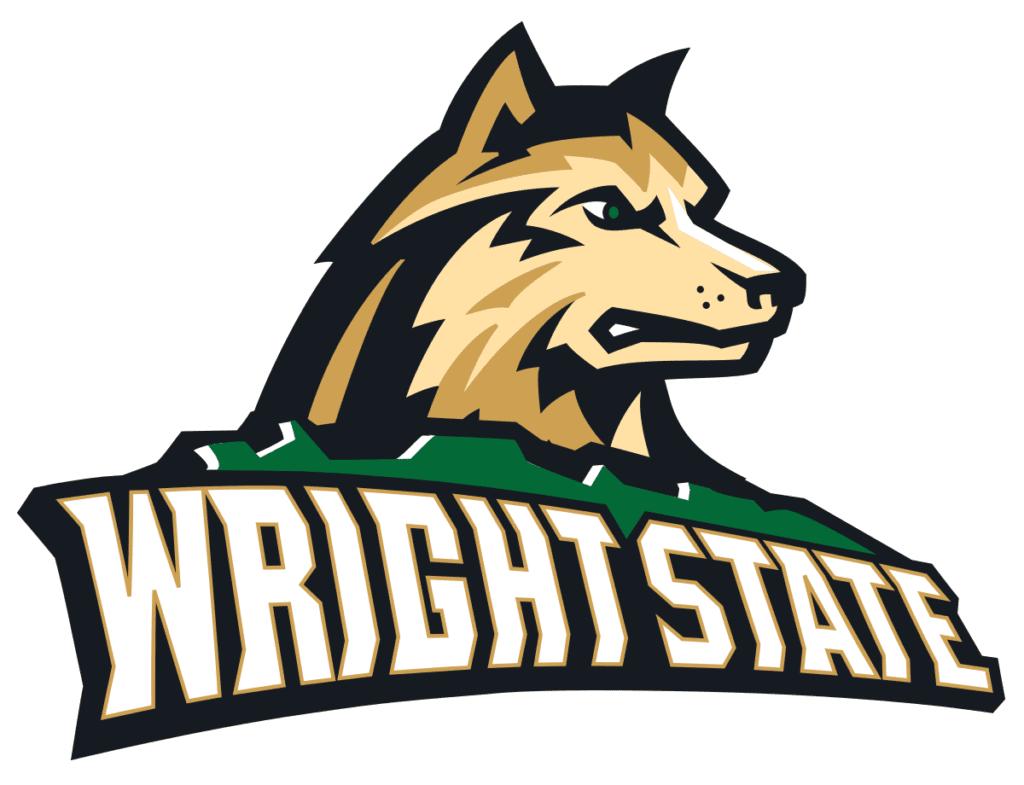 12/17/2022
DAYTON – The Wright State men's basketball team saw five players finish in double figures as the Raiders eased passed Northwestern Ohio 111-59 on Saturday night behind 21 points from Brandon Noel and a career-high 15 points from Alex Huibregtse.
 
Wright State (6-6) came out hot, connecting on its first 12 shot attempts over the first six-plus minutes as the Raiders jumped out to a 27-6 advantage as six players were already in the scoring column, including eight early points from Noel. The Raiders then closed the first 20 minutes by hitting eight of their final 14 shot attempts to take a 56-22 lead into the break.
 
The start of the second half saw Wright State connect on four of its first five shots, with five points from Noel, as the Raiders never looked back and cruised to the finish line against the Racers.
 
Noel tallied double digits for the seventh time this season as he scored 12 points in the first half, eight of which came in the first three minutes of the game, as he finished the afternoon shooting 10-of-14 from the floor, adding seven rebounds, three assists and a block. Huibregtse scored 10 of his 15 in the first 20 minutes, claiming the new career-high with his final bucket in the closing seconds of the contest off an alley-oop from Andrew Welage. Huibregtse connected on a trio of three-pointers as he pulled down five rebounds.
 
AJ Braun finished in double figures for the fourth straight game with his 13-point effort, pulling down six rebounds and adding a pair of assists and a steal, while Welage also had 13 points, connecting on three three-pointers. Amari Davis was the final Raider in double digits, finishing with six points in each half on the way to his 12-point night.
 
Andy Neff recorded a career-high nine points off the bench on 4-of-5 shooting over a season-best 12 minutes, adding a pair of blocks on the defensive end, which was also a new career high. Trey Calvin connected on a trio of three-pointers, all in the second half, for his nine points, while Blake Sisley tallied eight points, all in the first 20 minutes. Tim Finke finished with a complete stat line, pulling down a game-high 11 rebounds while notching six points and passing out seven assists to go along with two steals and a block, while Keaton Norris added five points.
 
Wright State finished the night shooting 59 percent overall (47-80) after the hot start, hitting 10-of-20 three-point attempts and connecting on 78 percent (7-9) of its free throws. Defensively, the Raiders held Northwestern Ohio to 31 percent shooting (19-62) overall with a 9-of-27 mark (33 percent) from three-point range. UNOH was 71 percent (12-17) from the free throw line.
 
The Raiders outrebounded the visitors 50-29, pulling down 31 defensive rebounds, while they used their size advantage for 64 points in the paint and had 27 team assists. Wright State forced Northwestern Ohio into 20 turnovers and converted that into 22 points.
 
Wright State returns to action with its next three contests on the road, beginning with a visit to Miami (OH) on Thursday before restarting Horizon League play at Northern Kentucky (Dec. 29) and IUPUI (Jan. 2).
COURTESY WRIGHT STATE ATHLETICS COMMUNICATIONS