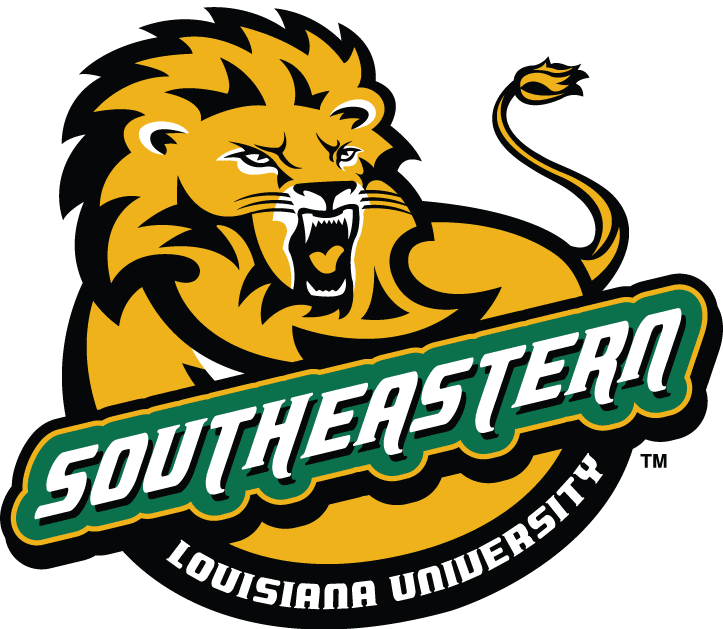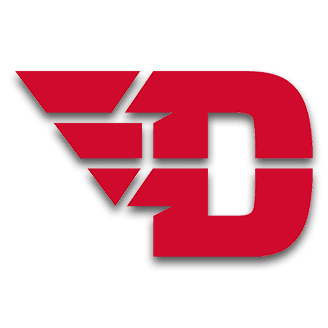 11/29/2022
HAMMOND, La. – After a quick stop at home for a dominant win, the Southeastern Louisiana University men's basketball heads back out on the road, this time to Ohio, for a pair of games this week, starting with a nationally-televised tilt against Xavier on FS1 Wednesday night and wrapping with a Saturday affair against Dayton which will be on ESPN+.
 
After scoring a career high 20 points in Saturday's win over William Carey, Roscoe Eastmond vaulted himself into the top spot as the team's leading scorer, now averaging 12 points per game since his season debut the previous weekend at Appalachian State. Boogie Anderson, who has been SLU's top scorer all season, is right behind at 11.4 points per game on 50.7% shooting. Christian Agnew averages 10.3 points per game on the season. Roger McFarlane continues to grab all rebounds in his vicinity, averaging 8.7 boards per game.
 
On Wednesday night, the Lions (4-3) get some national exposure as they take on Xavier in a nationally-televised contest on FS1. The Musketeers (4-3) dropped two of their three games over the weekend at the Phil Knight Memorial Classic in Portland, Ore., beating Florida 90-83 to open the event but fell to a pair of top-ten ranked teams to close it out in close games. Xavier dropped a 71-64 decision to #8 Duke before ending their time in Portland with an 88-84 defeat to #6 Gonzaga on Sunday.
 
Five Musketeers average double-digit points so far this season, led by Jack Nunge's 16.3 points per game. Souley Boum scores 15.9 points per contest, followed by Colby Jones' 15.7 points per. Zach Freemantle and Adam Kunkel round out Xavier's leading scorers with 13.4 and 11.5 points per game, respectively. No other Musketeer averages five points per game or more as Xavier averages 82.4 points per game as a team on 51% shooting.
 
Opening tip of Wednesday's game against the Musketeers is set for 8:30 P.M. EST/7:30 P.M. CST at the Cintas Center and will be televised on FS1.
 
Saturday, the Lions move to Dayton for a midday match-up with the Flyers. The Flyers (3-4) started the season 3-1, but their trip to the Bahamas for the Bad Boy Mowers Battle 4 Atlantis ended with a trio of losses, a 43-42 loss to Wisconsin, a 76-64 defeat at the hands of North Carolina State, and a 79-75 stumble in overtime to BYU. Dayton hosts Western Michigan on Wednesday night before Saturday's contest with Southeastern.
 
DaRon Holmes II leads the Flyers in scoring, averaging 14.3 points per game. He leads a trio of Dayton players who average double-digit points which includes Kobe Elvis at 10.1 points per game and Mustapha Amzil who averages right at 10 points per game. Dayton averages 62.9 points per game on the season, shooting at a 41.4% clip as a team.
 
Tip-off of Saturday's game against the Flyers is set for 2:00 P.M. EST/1:00 P.M. CST at the University of Dayton Arena and will be streamed on ESPN+.
 
HARDWOOD CLUB/S CLUB
Fans interested in becoming active supporters of the basketball program are encouraged to join the Hardwood Club.  Lion alums are encouraged to join the exclusive S Club, which is restricted to Southeastern athletic letterwinners.  All membership fees and donations to Hardwood Club are available for the exclusive use of the Southeastern basketball program. Membership information is available by contacting the Lion Athletics Association at laa@southeastern.edu or (985) 549-5091 or visiting www.LionUp.com.
 
SOCIAL MEDIA
For more information on Southeastern Basketball, follow @LionUpMBB and @DavidKieferSLU on Twitter, like /SLUathletics on Facebook and subscribe to the SLUathletics YouTube channel.
 
TICKETS
For ticket information, please contact the Southeastern Athletics Ticket Office at (985) 549-5466 or visit www.LionSports.net/tickets. Southeastern is implementing mobile ticketing as the primary source for securing tickets. All tickets will be available via e-mail in a PDF format for fans to download on their phone or print at home. Tickets can also be downloaded to Apple Wallet.
COURTESY SOUTHEASTERN LOUISIANA ATHLETIC COMMUNICATIONS