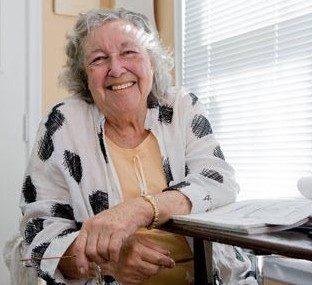 FROM WIKIPEDIA COMMONS
Thelma J. Chalifoux (February 8, 1929 – September 22, 2017) was a Canadian teacher and senator.
Métis Association
Chalifoux joined the Métis Association in the late 1960s during the early growth of local-level activism within Métis communities. Upon joining, Chalifoux strove to fix major issues affecting the Metis by advocating within governmental bodies. She argued that there were inadequate levels of social welfare programs despite clear indications that Métis communities were among a large majority of those in Canada not meeting their basic needs. Chalifoux, advocated for the increase of affordable shelter, food, and higher welfare grants and subsidies for Métis families. She later focused her efforts on the formation of the Welfare Unit, a group of investigators that looked into complaints concerning the Alberta Government Welfare Department's dealings with Métis communities and families. Her efforts exposed welfare injustices like those that occurred at Fort Chippewa concerning the lack of funds given to various families in desperate need of assistance. Her investigations revealed accounts like that of a widow parenting "five children [and was given] $60 a month to live on." She took a special interest in helping disadvantaged Métis women who had fallen through the cracks of government bureaucracy and otherwise would have remained voiceless.
Biography
Chalifoux was appointed to the Canadian Senate on the advice of Prime Minister Jean Chrétien on November 26, 1997, making her the first Indigenous woman and fourth Metis person to serve in the Canadian Senate, following Richard Hardisty, William Albert Boucher, and Gerry St. Germain. She held the position until 2004 when, at the age of 75, she retired and returned to Alberta. The following year Alberta Venture magazine ranked her number 8 on their list of 50 Greatest Albertans.
After her retirement, she founded the Michif Cultural and Resource Institute now the Michif Cultural Connections Company, an organization dedicated to preserving and sharing Métis history of Alberta. Chalifoux was the first woman to receive the National Aboriginal Achievement Award – known today as the Indspire Award – in 1994.
Chalifoux died at the age of 88 surrounded by her family on September 22, 2017, after a period of failing health.
On May 8, 2018, the Edmonton Public School Board of Trustees voted to name the new Thelma Chalifoux School (grade 7- 9) in Larkspur in her honour.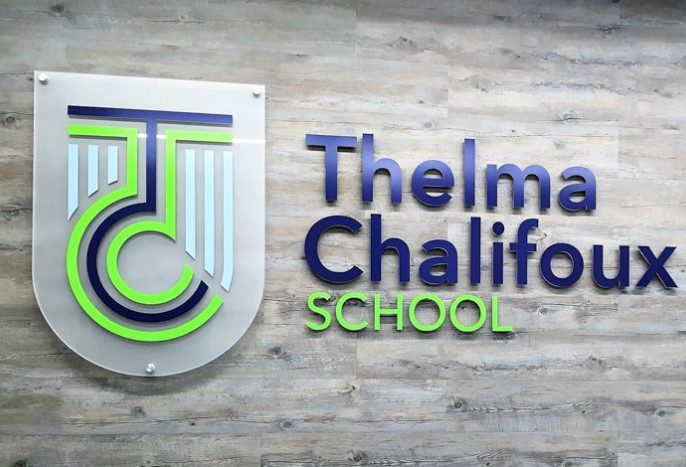 TODAY'S ALMANAC
Question of the Day
Is there a level of caffeine that could kill a human being?
Yes. A lethal dose is 10 grams, or about 100 cups of coffee consumed within 4 hours.
Advice of the Day
Misfortunes and twins never come singly.
Home Hint of the Day
Did you run out of toilet-bowl cleaner? Substitute household (5 percent) bleach or vinegar.
Word of the Day
Civvies
Civilian garb as opposed to a military uniform.
Puzzle of the Day
Why is the horse the most curious feeder in the world?
He eats best when he has not a bit in his mouth.
Born
Mary Walker (doctor) – 1832
Karl Ziegler (chemist) – 1898
Frances Dee (film star of the 1930s and 40s) – 1907
Cyril Cusack (actor) – 1910
Eric Sevareid (newscaster) – 1912
Charles Schulz (creator of Peanuts comic strip) – 1922
George Segal (sculptor) – 1924
Robert Goulet (actor) – 1933
Tina Turner (singer) – 1939
Bruce Paltrow (director & producer) – 1943
John McVie (musician) – 1946
Dale Jarrett (race car driver) – 1956
Natasha Bedingfield (singer) – 1981
Trevor Morgan (actor) – 1986
Died
Tommy Dorsey (bandleader) – 1956
Stan Berenstain (co-creator of The Berenstain Bears book series) – 2005
Events
The first lion was exhibited in the U.S., in Boston, MA– 1716
Oldest social college fraternity in continuous existence, Kappa Alpha Society, founded at Union College in Schenectady, New York– 1825
Public streetcar service began in New York City– 1832
First major football game played indoors, Chicago Coliseum, Illinois– 1896
Archeologist Howard Carter opened second doorway to tomb of Tutankhamen– 1922
The movie Casablanca premiered in New York City– 1942
France's first satellite, Asterix 1, launched– 1965
Comedian Milton Berle married Lorna Adams– 1991
Thelma Chalifoux was the first Metis woman to become a Canadian senator (Alberta)– 1997
A buoy recorded a 75-foot wave off Cape Mendocino, California– 2019
Weather
A late-season hurricane brushed the east coast with gales and heavy rain– 1888
A blizzard struck North Dakota– 1896
1.5 inches of rain fell in 1 minute in Barot, Guadeloupe, setting a world record– 1970
COURTESY www.almanac.com