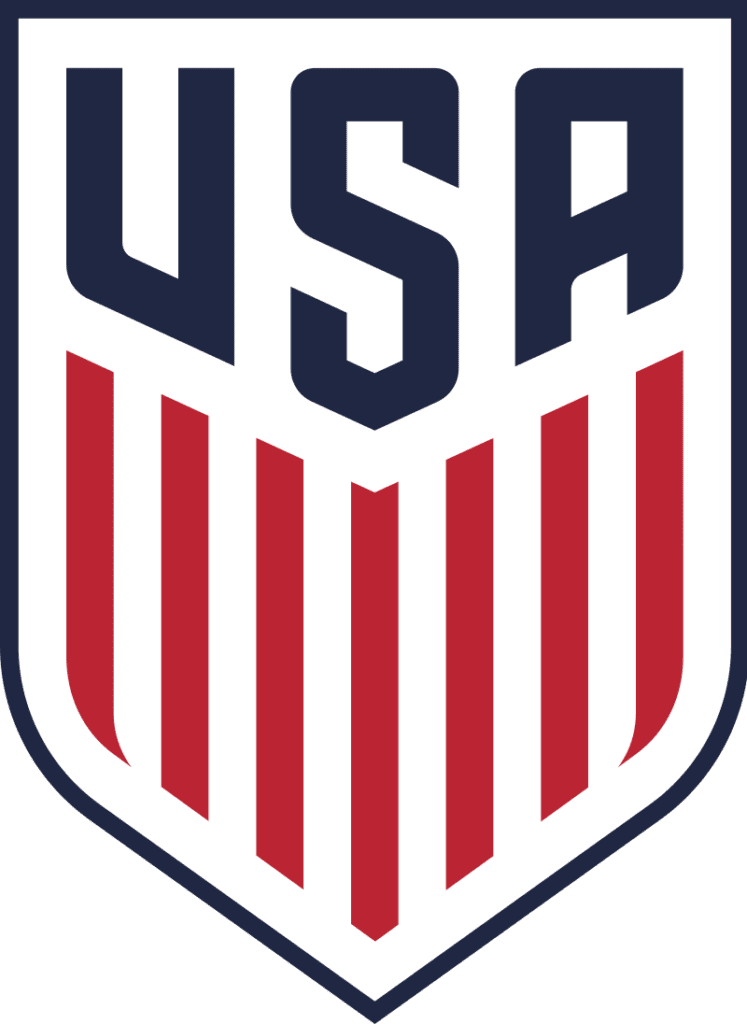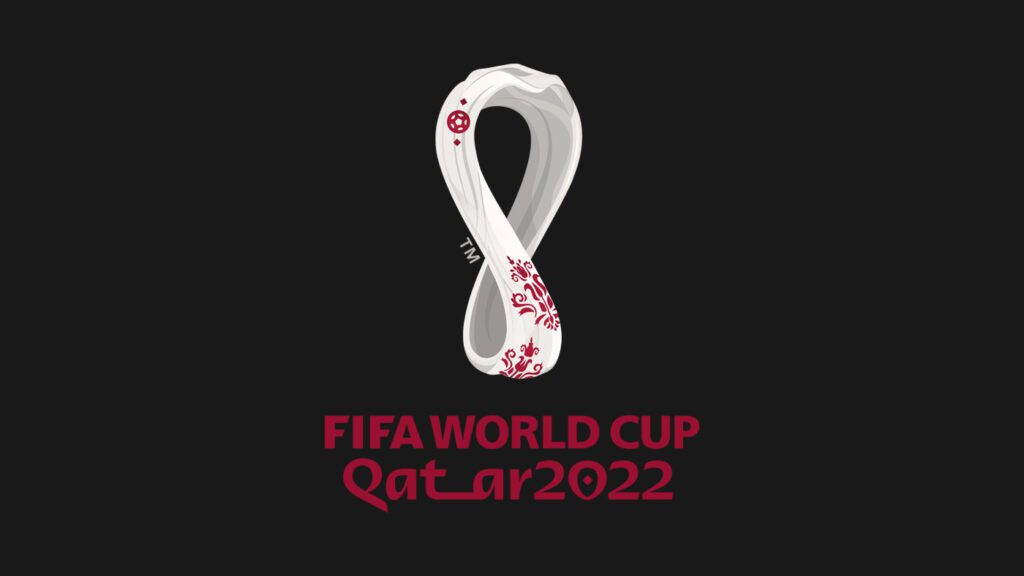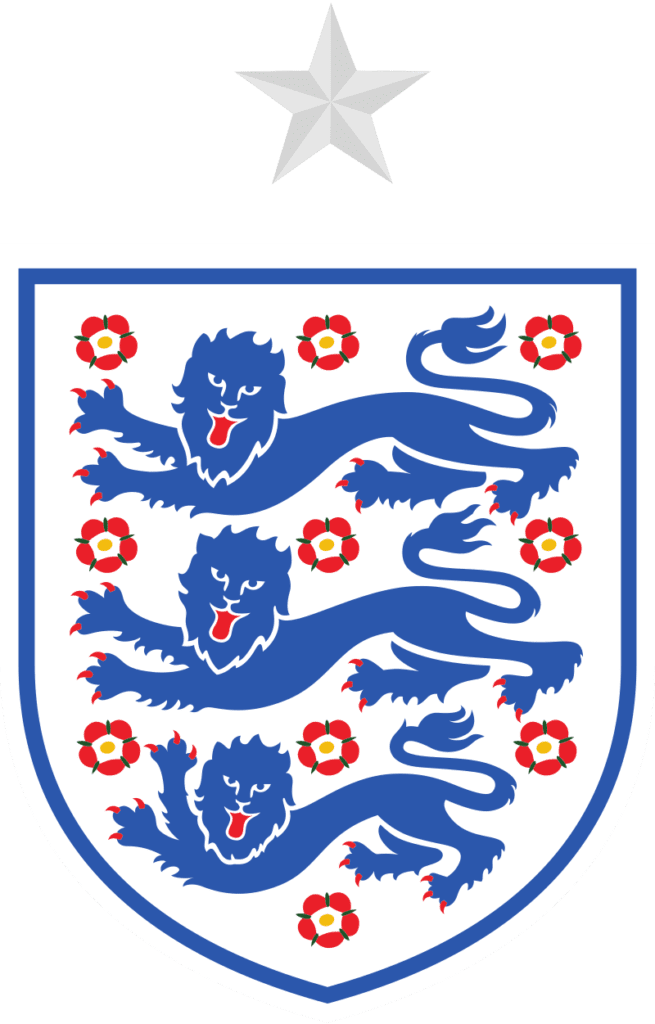 AFTER SECURING HARD-EARNED POINT VS. WALES, USA AND ENGLAND WILL MEET FOR THIRD TIME IN WORLD CUP HISTORY; KICKOFF FROM AL BAYT STADIUM IN AL KHOR, QATAR SET FOR NOV. 25 AT 2 P.M. ET (FOX, TELEMUNDO)
NOVEMBER 24 2022
CHICAGO (Nov. 24, 2022) — The U.S. Men's National Team will continue its 2022 FIFA World Cup campaign on Friday, Nov. 25 against England. After a strong showing in its return to the global stage, a 1-1 draw against Wales that featured a team-record 14 World Cup debuts, the USA will face off against tournament favorites England, currently ranked No. 5 in the world.Kickoff for England-USA from Al Bayt Stadium in Al Khor, Qatar is set for 2 p.m. ET and will be broadcast live on FOX and Telemundo.
Playing on Black Friday, the day after Thanksgiving, a massive stateside audience is expected for the match, the nations' third meeting at the FIFA World Cup. The USA and England have clashed in some of the USMNT's most memorable matches at the World Cup, including one of the greatest upsets in soccer history at Brazil 1950, when a team of American amateurs downed the mighty Three Lions 1-0, as well as a 1-1 draw at South Africa 2010.
Fresh off an opening 6-2 victory against Iran, England has made waves at major international tournaments as of late, making a run to the semifinals at the 2018 World Cup in Russia, its best finish since 1990, and finishing runner-up at the 2020 UEFA European Championship (played in summer 2021).
U.S. MEN'S NATIONAL TEAM – 2022 FIFA WORLD CUP ROSTER BY POSITION (CLUB/COUNTRY; CAPS/GOALS; HOMETOWN)
GOALKEEPERS (3): Ethan Horvath (Luton Town/ENG; 8/0; Highlands Ranch, Colo.), Sean Johnson (New York City FC; 10/0; Lilburn, Ga.), Matt Turner (Arsenal/ENG; 21/0; Park Ridge, N.J.)
DEFENDERS (9): Cameron Carter-Vickers (Celtic/SCO; 11/0; Southend-on-Sea, England), Sergiño Dest (AC Milan/ITA; 20/2; Almere, Netherlands), Aaron Long (New York Red Bulls; 29/3; Oak Hills, Calif.), Shaq Moore (Nashville SC; 15/1; Powder Springs, Ga.), Tim Ream (Fulham/ENG; 47/1; St. Louis, Mo.), Antonee Robinson (Fulham/ENG; 30/2; Liverpool, England), Joe Scally (Borussia Mönchengladbach/GER; 3/0; Lake Grove, N.Y.), DeAndre Yedlin (Inter Miami CF; 76/0; Seattle, Wash.), Walker Zimmerman (Nashville SC; 34/3; Lawrenceville, Ga.)
MIDFIELDERS (7): Brenden Aaronson (Leeds United/ENG; 25/6; Medford, N.J.), Kellyn Acosta (LAFC; 54/2; Plano, Texas), Tyler Adams (Leeds United/ENG; 33/1; Wappingers Falls, N.Y.), Luca de la Torre (Celta Vigo/ESP; 12/0; San Diego, Calif.), Weston McKennie (Juventus/ITA; 38/9; Little Elm, Texas), Yunus Musah (Valencia/ESP; 20/0; London, England), Cristian Roldan (Seattle Sounders FC; 32/0; Pico Rivera, Calif.)FORWARDS (7): Jesús Ferreira (FC Dallas; 15/7; McKinney, Texas), Jordan Morris (Seattle Sounders; 50/11; Mercer Island, Wash.), Christian Pulisic (Chelsea/ENG; 53/21; Hershey, Pa.), Gio Reyna (Borussia Dortmund/GER; 14/4; Bedford, N.Y.), Josh Sargent (Norwich City/ENG; 21/5; O'Fallon, Mo.), Tim Weah (Lille/FRA; 26/4; Rosedale, N.Y.), Haji Wright (Antalyaspor/TUR; 4/1; Los Angeles, Calif.)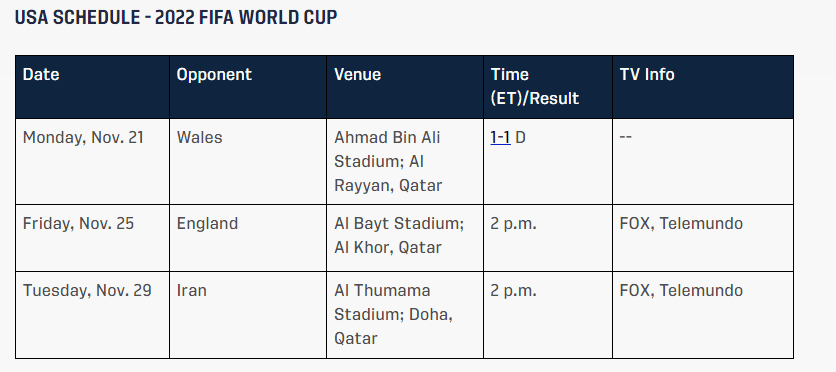 HARD-EARNED POINT TO START
Returning to the World Cup for the first time since 2014, the USMNT secured a hard-fought point in its opening match against Wales. The U.S. dominated the ball for long stretches of the match as it worked to break down the physical, well-organized Welsh defense, and finally found a breakthrough in the 36th minute. After a nice sequence of combination play in tight spaces near the half line, forward Josh Sargent sprung forward Christian Pulisic into open Wales territory. The Chelsea winger made a dynamic, cutting run up the field and slipped the ball to forward Tim Weah, who slotted in a shot as the goalkeeper and a Welsh defender closed in on him.
Wales came out of halftime with a newly found fervor and created a number of chances on restarts in the second half. Goalkeeper Matt Turner made an impressive leaping save to keep things level in the 64th, but the Welsh tallied the equalizer on a penalty kick in the 82nd minute. After a hard tackle from Walker Zimmerman during a flurry of activity in the box, the referee pointed to the spot and Welsh captain Gareth Bale hammered it home to salvage a point for his side.
DEBUTS ABOUND FOR USA
Playing in its first World Cup in 3,065 days, a team-record 14 players made their World Cup debut against Wales on Monday night. DeAndre Yedlin is the lone player on the 26-man tournament roster with prior World Cup experience, the defender having appeared in three matches at Brazil 2014. Eleven players are still aiming to make their debuts against England on Friday.

Yunus Musah's debut was particularly noteworthy, the midfielder becoming the youngest player to start a World Cup match for the USA at 19 years, 358 days. Only four players have been younger than Musah on their first matchday of the World Cup: 2022 teammate Joe Scally (19.89 years), Chris Henderson in 1990 (19.5), Julian Green in 2014 (19.03) and Joe Martinelli in 1934 (17.76). The Valencia midfielder turns 20 on Nov. 29, the day of the USA's final group stage match vs. Iran.
MAKING THEIR RETURN TO THE BIG STAGE
Two of Monday night's impact players made their first USMNT starts in more than a year in the draw against Wales. Veteran defender Tim Ream saw his first time for the U.S. since Sept. 2, 2021 at El Salvador in the opening match of World Cup qualifying. Starting alongside Walker Zimmerman, Ream put on a strong showing in central defense, helping the USMNT weather the Welsh attacking storm in the second half.
Sargent, whose call-up two months ago was his first since last September, started at striker for the USA, his first time in the starting XI since Sept. 8, 2021 at Honduras in World Cup qualifying. He nearly netted the opening goal in the 10th minute when his header bounced off the post, and helped set up the USA's tally by playing Pulisic into open space.

USA ROSTER NOTES:
The USMNT's Starting XI vs. Wales had an average age of 25 years, 102 days, the team's fourth-youngest U.S. lineup at a FIFA World Cup, behind only the three lineups at Italia '90 where the XIs averaged just over 24 years old.
The USA's lineup against Wales was also the youngest Starting XI of the 24 World Cup teams that have played matches through Wednesday, Nov. 23. The Ecuador XI that faced Qatar on Nov. 20 was second with an average age of 26 years, 81 days.
Tyler Adams was elected by the USMNT as the team captain for the 2022 FIFA World Cup and wore the armband for the 10th time vs. Wales. At 23 years, 279 days, Adams is the youngest player to captain the USA at a FIFA World Cup since 1950 and third youngest overall. The USA is 4-1-5 in matches captained by Adams.
Gregg Berhalter became the first person to both play and manage the USA at a FIFA World Cup. Berhalter appeared in both knockout round matches against Mexico and Germany at the 2002 FIFA World Cup in Korea/Japan.
Matt Turner (Park Ridge, N.J.) became the fourth New Jersey-born goalkeeper to start a World Cup match for the USMNT. He follows Jimmy Douglas (East Newark, N.J.; three matches in 1930), Tony Meola (Belleville, N.J.; 7 matches in 1990, 1994) and Tim Howard (North Brunswick, N.J.; 8 matches in 2010, 2014).
With his second-half substitute appearance, forward Jordan Morris became the 58th player to earn 50 caps for the USMNT.
Musah (Valencia) became the first player from a Spanish Primera club to play for the USA in a FIFA World Cup.
Defender Sergiño Dest (AC Milan) and midfielder Weston McKennie (Juventus), both the sons of U.S. servicemen, were the second and third players based in Italy's Serie A to start for the USA in a World Cup match. Oguchi Onyewu (AC Milan) was the first to do it when he played two matches for the USA at the 2010 FIFA World Cup.
Tim Weah became the first member of his family to appear in the FIFA World Cup. The 22-year-old forward is the son of 1995 Balon d'Or winner and current President of Liberia, George Weah.
The Fulham duo of Ream and Antonee Robinson were the third pair of foreign-based club teammates to start a World Cup match together for the USMNT. Previously, Chad Deering and Claudio Reyna (Wolfsburg) started together against Germany at the 1998 World Cup, before another Fulham duo — Carlos Bocanegra and Brian McBride — were in the lineup together against Italy and Ghana at the 2006 tournament.

USA-ENGLAND:
Friday marks the 12th meeting all-time between the USA and England and third meeting at the FIFA World Cup. The U.S. is 2-8-1 overall vs. the Three Lions and 1-0-1 at the World Cup.
The nations' first World Cup meeting came at Brazil 1950 and marked one of the biggest upsets in tournament history. Sporting a squad of amateur/semi-professional players, the U.S. was a heavy underdog to England, a tournament favorite. Despite the odds stacked against them, the USA emerged with a 1-0 triumph on a 37th minute goal from Joe Gaetjens, set up by Walter Bahr.
At South Africa 2010, the teams played to a 1-1 draw in Rustenburg. While England's Steven Gerrard netted an early goal, U.S. goalkeeper Tim Howard made a number of big saves down the stretch to keep things close and forward Clint Dempsey found the back of the net in the 40th, thanks to a gaffe from English netminder Robert Green.
The U.S. and England last met at London's historic Wembley Stadium on Nov. 15, 2018, a 3-0 victory for the Three Lions in English legend Wayne Rooney's final international appearance. Seven current USMNT players appeared in the match: defenders Shaq Moore and DeAndre Yedlin, midfielders Kellyn Acosta, Tyler Adams and Weston McKennie as well as forwards Christian Pulisic and Tim Weah.
Six current England call-ups played: goalkeeper Jordan Pickford, defenders Trent Alexander-Arnold and Eric Dier, midfielder Jordan Henderson and forwards Callum Wilson and Marcus Rashford.
At the time of that friendly, midfielder Yunus Musah was representing England at the youth international level, serving as captain throughout his tenure from the Under-15s up to the U-18s. Musah wore the armband for England at the 2017 Nike International Friendlies in Lakewood Ranch, Fla., a premier U-17 tournament launched by U.S. Soccer in 2001.
Defenders Cameron Carter-Vickers and Antonee Robinson were born in England and were also eligible to represent the Three Lions internationally. Forward Gio Reyna was also born in England while his father Claudio played for Sunderland.
With eight players based in England and six in the Premier League, the USMNT should be plenty familiar with the English squad. Goalkeeper Matt Turner is teammates with goalkeeper Aaron Ramsdale, defender Ben White and forward Bukayo Saka at Arsenal, while Pulisic plays with midfielders Conor Gallagher and Mason Mount plus forward Raheem Sterling at Chelsea.
Midfielder Jude Bellingham is a teammate of U.S. forward Gio Reyna at Borussia Dortmund in the German Bundesliga.
Musah came up through the Arsenal academy, just a year younger than Saka.
The USMNT is 2-1-2 against European opposition under head coach Gregg Berhalter.
England escaped the match against Iran without being shown any cards, while four USA players picked up yellow cards in the match against Wales: Kellyn Acosta, Sergiño Dest, Weston McKennie and Tim Ream. Should any of the four pick up a second caution against England, they would be suspended for the group finale against Iran.

ENGLAND ROSTER BY POSITION (CLUB; CAPS/GOALS)
GOALKEEPERS (3): Jordan Pickford (Everton; 46/0), Nick Pope (Newcastle United; 10/0), Aaron Ramsdale (Arsenal; 3/0)

DEFENDERS (9): Trent Alexander-Arnold (Liverpool; 17/1), Conor Coady (Everton; 10/1), Eric Dier (Tottenham Hotspur; 48/3), Harry Maguire (Manchester United; 49/7), Luke Shaw (Manchester United; 24/3), John Stones (Manchester City; 60/3), Kieran Trippier (Newcastle United; 38/1), Kyle Walker (Manchester City; 70/0), Ben White (Arsenal; 4/0)

MIDFIELDERS (6): Jude Bellingham (Borussia Dortmund/GER; 18/1), Conor Gallagher (Chelsea; 4/0), Jordan Henderson (Liverpool; 70/2), Mason Mount (Chelsea; 33/5), Kalvin Phillips (Manchester City; 23/0), Declan Rice (West Ham United; 35/2)

FORWARDS (8): Phil Foden (Manchester City; 19/2), Jack Grealish (Manchester City; 25/2), Harry Kane (Tottenham Hotspur; 76/51), James Maddison (Leicester City; 1/0), Marcus Rashford (Manchester United; 47/13), Bukayo Saka (Arsenal; 21/6), Raheem Sterling (Chelsea; 80/20), Callum Wilson (Newcastle United; 5/1)

STRONG START FOR THREE LIONS
England kicked off the World Cup with a bang, topping Iran 6-2 in its opening match on Monday. Iran goalkeeper Alireza Beiranvand suffered a head injury in the game's early going and the floodgates opened late in the first half for England. Jude Bellingham netted the opener in the 35th, Saka scored in the 43rd and Raheem Sterling tallied in first half stoppage time. Saka bagged his brace shortly after the half, and while Iran's Mehdi Taremi pulled one back in the 65th and added a penalty in the 13th minute of second-half stoppage time, goals from forwards Marcus Rashford and Jack Grealish put the game far out of reach down the stretch.

IN FOCUS: ENGLAND

WORLD CUP HISTORY
Qatar 2022 marks the 16th appearance for England at the World Cup. The Three Lions have reached seven straight World Cups and have only missed three tournaments since making their debut at Brazil 1950.
England won the 1966 World Cup on home soil, lifting the trophy after one of the greatest finals in tournament history with an overtime victory. Germany sent the game to added extra time with a goal in second-half stoppage time, where George Hurst netted two goals to tally a hat trick and deliver England a 4-2 victory.
At Russia 2018, England reached the tournament semifinals, finishing fourth after falling to Belgium in the third-place game. Harry Kane won the Golden Boot as the tournament's leading scorer with six goals. The Three Lions also finished fourth at Italy 1990.
Currently ranked No. 5 in the FIFA World Ranking, England is enjoying a period of strong play in major international tournaments. In addition to its semifinal run at Russia 2018, England finished runner-up at the 2020 UEFA European Championship (played in summer 2021).
Contesting the semifinal and final on home soil at Wembley, England defeated Denmark in penalties in the semis before falling to Italy, 3-2, on penalties in the championship match.
HOW THEY GOT HERE
England qualified for the World Cup as one of 10 UEFA group winners and is one of 13 European nations competing at Qatar 2022.
The Three Lions topped Group I for qualifying ahead of Poland, Albania, Hungary, Andorra and San Marino. England went undefeated during the 10-game campaign, compiling an 8-0-2 record and leading Europe in scoring during qualifying with 36 goals while allowing just three.
The English clinched their place in Qatar with a 10-0 victory at San Marino in the final qualifying group game, including four goals in the first half from Harry Kane.
Kane paced England in qualifying with 12 goals, while Harry Maguire added four tallies.

ENGLAND SQUAD
Twenty-five of England's 26 players compete for 10 clubs in the English Premier League. Five players from reigning champion Manchester City were called up for the World Cup, while three players each from Arsenal, Chelsea, Newcastle United and Manchester United were also selected.
Bellingham is the lone player not based in England, plying his trade for Borussia Dortmund in the German Bundesliga. He's just the ninth player ever to represent England at the World Cup while not based at a club in Great Britain through 16 tournament appearances.
Kane is the squad's leading scorer with 51 goals in 76 international appearances. He's just two goals behind Wayne Rooney for the Three Lions' all-time lead. Forward Raheem Sterling has netted 20 goals and 21 assists in 80 games for England, including his first World Cup goal on Monday vs. Iran in his 10th appearance at the tournament.
Kane's 76 caps also lead England, followed by defender Kyle Walker's 70 international appearances.
ENGLAND HEAD COACH: GARETH SOUTHGATE
Head coach Gareth Southgate took the helm of England in September 2016 as interim head coach. Following a string of successful results in the first few matches of qualifying for the 2018 World Cup, he was hired as the full-time manager in November.
Southgate has compiled a 46-13-17 record in the role and is the fifth England manager to lead the squad at multiple World Cups.
Prior to leading the senior squad, Southgate was hired as head coach for England's U-21s in August 2013, his first coaching job.
As a player, Southgate made 57 appearances for England and represented his nation at the 1998 FIFA World Cup as well as Euro 1996 and 2000.
At Euro 1996, he famously had a penalty kick saved during a shootout with Germany and Die Mannschaft clinched the victory with its next attempt.
At the club level, he made over 500 professional appearances for Crystal Palace, Aston Villa and Middlesbrough.
YOUNG AMERICANS
The USMNT is the second youngest team at the World Cup and was by far the youngest team to qualify for the 2022 FIFA World Cup, garnering valuable experience going through the rigors of World Cup qualifying. Through 14 qualifiers, the USA Starting XI came in at an average of 23.82, almost two years younger than the next closest team, Ghana at 25.67. Together, the other 31 participating teams averaged a Starting XI age of 27.5 through qualifying, nearly four full years older than the U.S.
From the available data for qualified teams, the USMNT played 10 of the 11 youngest lineups worldwide during the qualifying cycle, with all 14 lineups falling in the 23 youngest Starting XIs in the world dating back to October 2020.
The 2022 team ties the 1990 USA side for most U-23 players on a USMNT World Cup roster with nine: Tyler Adams (23); Brenden Aaronson, Sergiño Dest, Josh Sargent and Tim Weah (22); Jesús Ferreira (21); Gio Reyna (20); Yunus Musah and Joe Scally (19).
With the inclusion of Musah, Reyna and Scally, this is the first USMNT World Cup squad with more than one teenager named to the roster, though Gio Reyna turned 20 on Nov. 12 and Yunus Musah will do so on Nov. 29, the day of the USA's final group stage match against Iran.
HIGHEST LEVEL FOR CLUB & COUNTRY
While 25 of 26 U.S. players arrived to Qatar sans World Cup experience, the USMNT roster is no stranger to some of soccer's biggest stages at the club level. Five of the 26 are participating in this year's UEFA Champions League, the sport's premier club competition, while 14 play for teams in the world's top five leagues (England, Germany, Spain, Italy and France).
This USMNT World Cup roster boasts perhaps the most impressive list of club homes ever at the tournament, with players at some of Europe's most storied teams. Forward Christian Pulisic helped Chelsea win the UEFA Champions League in 2020-21, becoming the first American to play in the UCL Final. Defender Sergiño Dest moved this season to reigning Italian champion AC Milan, while goalkeeper Matt Turner is plying his trade for English Premier League leader Arsenal. Midfielder Weston McKennie's club Juventus won the Italian league championship nine times in a row from 2011-12 through 2019-20.

ONLY FORWARD
The USMNT's World Cup squad reflects the success of the U.S. Soccer player development pathway, as many of the players came up through the U.S. Youth National Teams program and spent time in the U.S. Soccer Development Academy and/or the U.S. Soccer U-17 Residency Program.
Fourteen players – just over half the roster – have represented the USA in at least one FIFA Youth World Cup. Four took the field together at two separate tournaments: Tyler Adams, Luca de la Torre Christian Pulisic and Haji Wright at the 2015 U-17 World Cup in Chile, and Adams, Cameron Carter-Vickers, de la Torre and Josh Sargent at the 2017 U-20 World Cup in Korea Republic.
Seventeen of 26 played in the U.S. Soccer Development Academy, run by the Federation as the nation's highest level of youth soccer from 2007-2020 to maximize youth player development by positively impacting everyday club environments. Seven players participated in the Residency Program, an elite training environment for the country's best youth players at IMG Academy in Bradenton, Fla. From 1999-2017.
BE THE CHANGE
Following the death of George Floyd in May 2020 and continuing growth of the important Black Lives Matter movement, the members of the U.S. Men's National Team were inspired to develop their own mission statement to send and spread a meaningful message. From a diverse and united group, a call to action emerged: Be the Change.
The spirit of our message is that each and every person has the ability, opportunity and responsibility to make a difference in their own way. The motto has been brought to life in a number of different ways. Last June, the USMNT advocated for stricter gun control with armbands and an imploring letter to Congress to pass legislation.
Now, with the eyes of the world on the 2022 FIFA World Cup, the USMNT and U.S. Soccer will continue to elevate and advance the Be the Change message, inviting everyone on the journey to make a positive and lasting impact.
COURTESY USA SOCCER COMMUNICATIONS