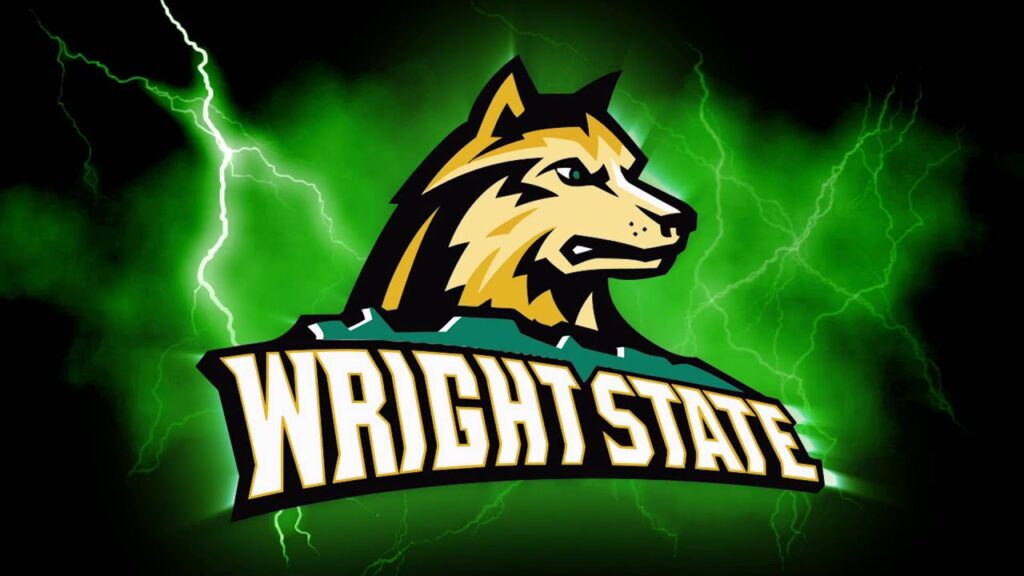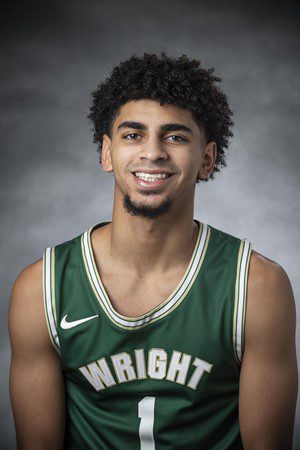 LAS VEGAS – The Wright State men's basketball team led wire-to-wire on Monday night as the Raiders opened action in the Vegas 4 with a 77-61 victory over Abilene Christian.
 
Wright State (4-1) saw a game-high 27 points from Trey Calvin as the difference, while Amari Davis finished with 19 points of his own as nine Raiders recorded minutes and all nine found the scoring column.
 
The Raiders continue tournament action Tuesday with a matchup against UC Riverside set for a 10 p.m. ET tipoff. Tuesday's game can be seen on BallerTV or heard on WONE 980 AM with Chris Collins and Jim Brown on the radio call.
 
Monday against Abilene Christian (2-2), Calvin tallied 18 of his 27 points in the second half, finishing with a full stat line of five assists, four rebounds and two steals. He was effective from the floor, shooting 10-of-16 and knocking down both three-pointers while going 5-of-6 from the free throw stripe.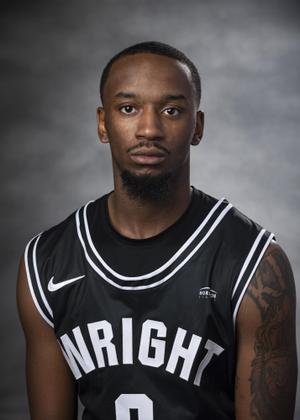 Wright State was hot from the start, opening the game on an 11-2 run over the first three minutes behind seven points from Calvin, before Abilene Christian chipped away at the margin throughout the half and the Raiders eventually took a 42-31 lead into the locker room after shooting 55 percent from the floor in the opening half.

 
Abilene Christian scored eight of the first 12 points in the second half before the Raiders pushed the advantage back to 16 with 10 minutes to play thanks to six straight points from Calvin. A 5-0 run by Abilene Christian pulled the margin back to single digits at nine momentarily before back-to-back Davis jumpers with five-plus minutes remaining pushed the Wright State lead back to double digits for good.
 
Brandon Noel and Keaton Norris each had eight-point nights for the Raiders, who also saw seven points from Alex Huibregtse as Wright State finished with 18 points from the bench and 34 points in the paint. Wright State forced Abilene Christian into 23 turnovers that the Raiders converted into 23 points, while 27 of Wright State's 28 rebounds came on the defensive glass.
 
Wright State finished the night shooting 60 percent (30-50) from the floor while making five-of-11 three-point attempts (46 percent) and getting to the line 19 times, hitting 12 (63 percent). In addition to the turnovers, the Raider defense held Abilene Christian to 43 percent shooting (25-58) overall and to a 32 percent mark (7-22) from three-point range, while the Wildcats only went to the free throw line 10 times (4-10, 40 percent).
 
Ali Abdou Dibba finished with a team-high 14 points for Abilene Christian and Cameron Steele added 11 points in the loss.
COURTESY WRIGHT STATE ATHLETIC COMMUNICATIONS