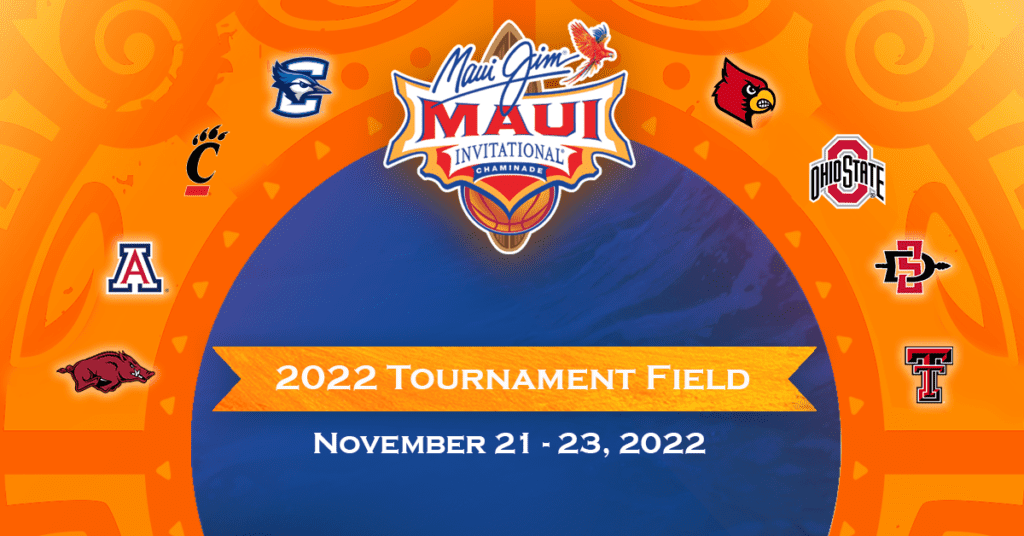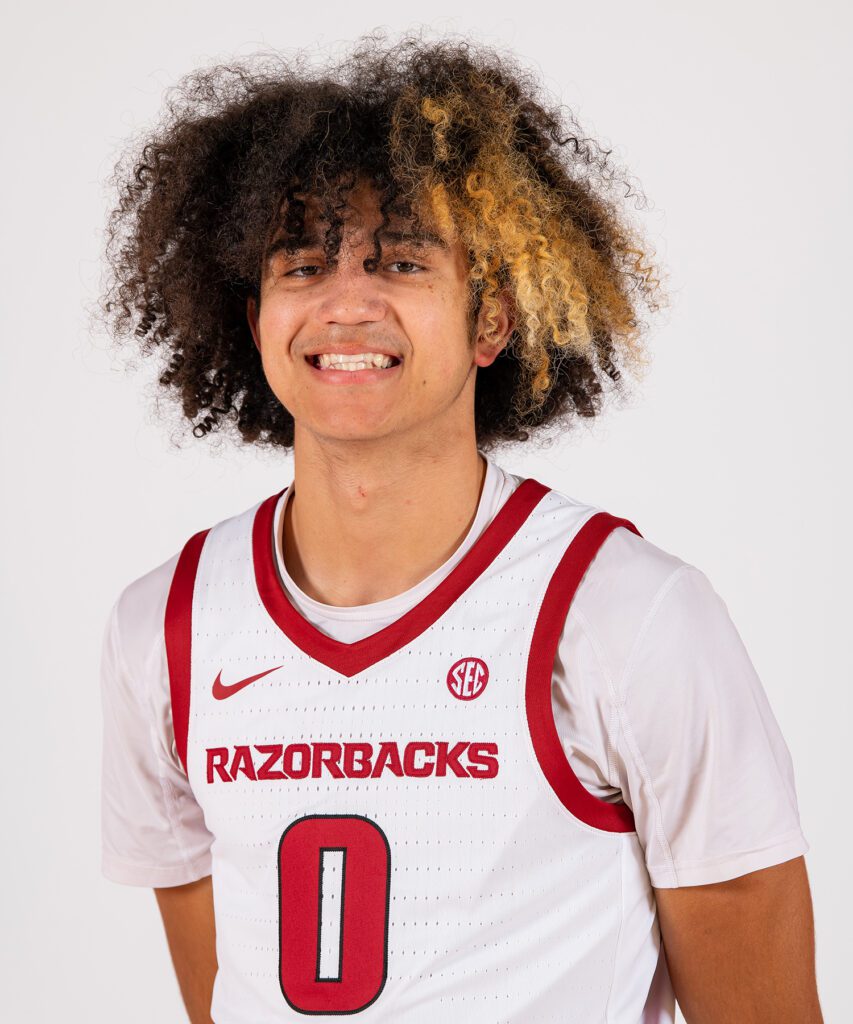 Who: #9/9 Arkansas Razorbacks (4-0, 0-0 SEC) vs #10/8 Creighton Blue Jays (5-0, 0-0 Big East)
What: Maui Jim Maui Invitational semifinal.
When: Tuesday – Nov. 22 – 3 pm (HT) / 7 pm (CT)
Where: Lahaina, Hawai'i (Lahaina Civic Center) 
How (to follow):
– How to Listen Online/Mobile: Razorback Gameday App
– Sirius/XM: TBA || SXM App: Channel TBA
– Arkansas Game Notes: CLICK HERE
– Creighton Game Notes: CLICK HERE
– SEC Notes/Stats: CLICK HERE
– Maui Invitational Official Website: https://mauiinvitational.com/
LAHAINA, Hawaii – The ninth-ranked Arkansas Razorbacks advanced to the Maui Jim Maui Invitational and will face the #10/8 Creighton Blue Jays. Tipoff is set for 3 pm (HT)/7 pm (CT) and the game will be televised on ESPN.
This will be the third meeting between Arkansas and Creighton. The series is even at 1-1. Creighton won the first meeting, 29-28, in the 1932-33 season. The second meeting went to the Razorbacks, 73-61, in the 1962-63 season in a game played in Oklahoma City.
With #9 Arkansas facing #10 Creighton in the Maui Invitational semifinal, it marks the 24th time in Razorback history an AP top-10 Arkansas team has faced an AP top-10 opponent. Arkansas is 9-14 in such games, including a 6-11 mark on neutral courts. The last time it happened, #10 Arkansas fell to #3 Baylor, 81-72, in the 2021 NCAA Elite 8.
Overall, in top 25 matchups, a ranked Arkansas team is 46-49 when facing a ranked opponent, including a 25-29 record on neutral courts. The last time a ranked Arkansas team faced a ranked opponent was in last year's NCAA Sweet 16 when #17 Arkansas took down #1 Gonzaga, 74-68.
• Anthony Black had a breakout game in the win over Louisville. The freshman scored a game-high (and career-high) 26 points with six assists. He was 9-of-11 overall (3-5 3PT) and 5-of-5 from the line. Black had only scored 18 total points in his first three games.
Twins Makhi and Makhel Mitchell each grabbed a game-best six rebounds in the win over Louisville.
Arkansas has thrilled crowds early this season with numerous dunks. The team tallied 14 in the first three games, including seven alone by Trevon Brazile.
However, versus Louisville, Arkansas threw down 11 dunks … amazingly, none by Brazile. The dunks came from: Makhel Mitchell – 4 Jalen Graham – 3 Anthony Black – 2 Ricky Council IV – 2
For more information on Arkansas Men's Basketball, follow @RazorbackMBB on Twitter.
COURTESY ARKANSAS ATHLETIC COMMUNICATIONS