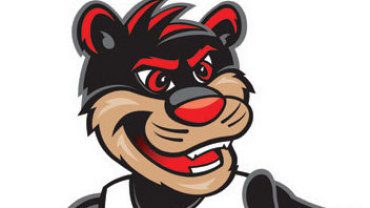 November 07, 2022
Bearcats blowout Chaminade
CINCINNATI – The University of Cincinnati men's basketball team rolled to a 98-55 win over Chaminade in its season opener on Monday.
The Bearcats shot a blistering 57.8 percent from the field – the highest mark under Wes Miller. UC made 18 of its first 23 shots, including its first six three-point attempts.
"It is great to get in front of your fans for the first time, the players have been chomping at the bit to do it," Miller said. "So, that was awesome and seeing them make some plays and have some fun and taste winning. I enjoyed that part of it. There are a lot of positives tonight.
"The level is going to increase here as we as we get later into the week, and play good Cleveland State team. So, I think there was some good stuff tonight and stuff we can build on. But I don't want to overreact either, we got some work to do. And we'll take a look at the film learn from it and try to get better to play against a higher-level opponent here on Thursday."
The Bearcats were on cruise control from the opening tip, as they jumped to a 54-28 halftime team lead for also their highest output in a half under Miller. In the second, Cincinnati continued to push the pace growing the lead to a game-high 42 points.
Graduate student David DeJulius picked up right where he left off last season, scoring a game-leading 24 points for the Bearcats. He shot 9-15 from the field and it marks the 13th time in his career he has scored 20.
Redshirt senior Landers Nolley II was dominant in his first game as Bearcats, leading all scorers with 19 points on 8-13 shooting and added four assists. The Memphis transfer scored the most points in a Cincinnati debut since Sean Kilpatrick scored 21 in 2010. He opened the game by going 9-of-9 from the field, including two threes.
Graduate student Rob Phinisee matched his career in assist recording eight. It is the third time in his career that he has hit that mark and the first since 2018.
The Bearcats not only put on an offensive clinic but a defensive one as well, forcing 19 turnovers and holding the Silverswords to 39% shooting in the game.
Cincinnati closed out the first half on a 6-0, bringing their lead to 26 points as they went into the locker room leading 54-28.
The Bearcats shot 71.4% from the field in the first, the highest percentage in a half under head coach Wes Miller. Both Nolley II and DeJulius scored 12, shooting a combined 9-12, in the half.
Nolley II opened the game up with a three on the opening position, and the Bearcats never looked back. Cincinnati went on a 16-4 in the 4:30 of the game, going 6-6 from the field and 4-4 from behind the arc, with Nolley II and Jeremiah Davenport each hitting pair and scoring the team's first 14 out of 16 points.
The Bearcats kept things rolling in the second half behind DeJulius's 12 second-half points. Cincinnati continued to push the pace growing the lead to a game-high 42 points as they closed out the their season opener 98-55.  
NOTABLE
– The Bearcats' 54 points were the most scored in the first half since 2018 when they put up 59 against Arkansas Pine-Bluff.  
– Cincinnati had just one half of 50-plus points last year: the first against Alabama A&M on Nov. 18.
– Viktor Lakhin earned his first-career start after 29 reserve appearances last season.
***************************************************************************************************************
November 10, 2022
Lakhin's Helps Lead Cincinnati Past Cleveland State
CINCINNATI – Senior guard David DeJulius scored 18 points and sophomore post Viktor Lakhin recorded his second career double-double to lead the Cincinnati men's basketball team to a 69-58 victory over Cleveland State on Thursday night at Fifth Third Arena.
Lakhin made his first five field goal attempts, scoring 14 points to go along with 12 boards and three blocks. Senior wing Landers Nolley II added 16 points, as UC improved to 2-0.
The Bearcats held a commanding 42-31 edge on the glass, and outscored the Vikings 13-0 in fastbreak points as UC constantly pushed the pace.
The game was tied 43-43 with 12:40 remaining when junior forward Jarrett Hensley's shot-clock-buzzer-beating putback sparked a 13-4 run that gave Cincinnati control of the game down the stretch.
Freshman Daniel Skillings and Lakhin both had putbacks during the run and DeJulius's second-chance 3-pointer with 7:04 remaining capped the run and gave the Bearcats their largest lead of the night, 56-47, at that point.
A pair of Nolley free throws put UC in front 60-49 with just under four minutes left as Cleveland State missed nine straight buckets in the games waning minutes.
An emphatic block by senior wing Jeremiah Davenport at 3:11 typified a performance that, though uneven on offense, featured plenty of strong dunks, second-chance points and momentum-shifting defensive plays.
Cleveland State's last gasp effort came in the form of a 3-pointer from Drew Louder that made the score 62-55 with 1:31 left.
Nolley's dunk and fastbreak layup put the game out of a reach, 68-58, with 25 seconds left.
Cincinnati missed its first five 3-point attempts to start the game, but knocked down three straight midway through the first half.
Ten minutes into the contest, Nolley made a steal, drove, whipped a pass to senior guard Mika Adams-Woods, who then found DeJulius for the Bearcats' first 3-pointer of the game, which put UC ahead, 19-13.
One minute later, Davenport buried another triple and Hensley added one at 7:20 to put Cincinnati in front 25-18.
The Vikings fought back and used a 5-0 run to trail by only 1 at halftime, 30-29.
Cleveland State's Tristan Enaruna made a reverse layup seconds before halftime, and Cincinnati held a 30-29 lead at the end of the first frame.
NOTABLE
–Viktor Lakhin's double-double (14 points and 12 rebounds) was his second, with the other coming against Bryant last year, while also serving as career-highs in both.
-Lakhin's three blocks were a career-high. He had two twice early last season against Georgia and No. 12 Arkansas.
–David DeJulius's team-high 18 points marked his second game in a row pacing the team, and it was his 31st double-figure scoring game for UC in his third year.
-Cincinnati is 12-5 under Wes Miller when getting more free-throw attempts than the opponent, going 17-for-22 against Cleveland State's 7-for-9.
–Landers Nolley II (16 points) scored in double-figures for second time in as many games this season.
-UC is now 13-0 all-time against Cleveland State, with the last meeting coming in December 2017.
***************************************************************************************************************
Five Bearcats Score in Double Figures as UC Beats EKU
November 13, 2022
CINCINNATI – Led by 22 points from senior guard David DeJulius, five Bearcats scored in double figures, including 11 points from junior forward Jarrett Hensley off the bench, as the Cincinnati men's basketball team defeated Eastern Kentucky, 87-69, on Sunday at Fifth Third Arena.
Joining DeJulius and Hensley in double figures were junior forward Jeremiah Davenport (19 points), senior wing Landers Nolley II (14 points) and senior guard Mika Adams-Woods (11 points).
The Bearcats dominated the glass in the game, holding a 51-35 edge on the boards. Senior forward Ody Oguama registered a career-best-matching 12 boards in just 17 minutes off the bench.
UC led by as many as 23 in the first half thanks to red-hot shooting from Davenport (14 points before the break), but EKU fought back in the second half, using a full-court press and 3-point barrage to bring its deficit within 5, 57-52, on Michael Moreno's second triple in a two-minute stretch with 13:55 left in the game.
UC answered the 13-2 Colonels' run with a DeJulius 3-pointer and big plays by Hensley to extend the Bearcats' lead back to double figures. A layup, free throws and block from the junior combo forward gave Cincinnati a 66-55 lead at the 10-minute mark.
Eastern Kentucky cut the deficit to 6 with six minutes left, but Davenport buried his third 3-pointer of the game on the other end.
The Colonels wouldn't quit, though. Cooper Robb answered back with a 3 of his own as UC led 73-67 with 5:31 left.
A DeJulius jumper extended the UC lead to 75-67 with four minutes left, and a Viktor Lakhin dunk pushed the advantage to 10.
Lakhin's behind-the-back pass to DeJulius for a layup in the closing seconds made the score to 87-69 and provided an exclamation point on the win.
The Bearcats held a 29-16 advantage on the boards in the first half, scoring 19 second-chance points en route to a 49-34 lead at the break.
Cincinnati jumped out to a 8-0 lead two minutes into the game as EKU missed its first four shots and Davenport made a putback and buried a 3-pointer.
After Eastern Kentucky cut its deficit to 1, 8-7, a long DeJulius 2-pointer sparked a 15-1 Bearcats' run.
Nolley made back-to-back buckets, drilling a trey and a turnaround jumper, while Hensley added a putback and DeJulius buried a triple from the top of the key following another offensive rebound as UC held a commanding 22-8 lead at 12:04 on the strength of 11 second-chance points.
The Bearcats continued to use rebounding and timely 3-pointers to control the first half. UC took a 36-15 lead at 6:44 on a 9-0 run thanks to three consecutive treys from DeJulius, Davenport and Adams-Woods.
UC led by as many as 23 in the first half, 38-15, six minutes before the intermission.
EKU made a run on the end of the half, however, but the Bearcats held a 15-point lead at halftime.
FROM WES MILLER
"It's really good to see us close a game out. Again, something I think we can build on and it's good to see the team dig in. There were some frustrating moments there. At the end of the first half and the second half. You have to keep trying to become a team early in the year and again they've had a great preseason. They've worked really hard, but it's different when the lights come on, and there's people in the stands, that frustration comes out a little bit. You don't play as consistently as you'd like. And the positive thing I'll say is you just got to find a way and I thought they kind of kept trying to dig it out and find a way and it was good to see us break through there at the end, I think that was good for our team."
NOTABLE
-UC improved to 11-0 all-time against EKU. It was the first meeting since 2008.
–David DeJulius' 22 points marked his fourth 20-point outing out of his last six dating back to last year, in addition to his 12th as a Bearcat. He now has 948 points in his college career.
–Jeremiah Davenport matched his season-high of 14 points in the first half alone, ending with 19.
–Ody Oguama's 12 rebounds matched a career-high last set against Miami (Fla.) when he was at Wake Forest (Jan. 30, 2021).
–Landers Nolley II went 7-for-8 at the line to improve to 14-for-16 overall (87.5 percent).
–Rob Phinisee's seven rebounds were one off a career-high.
-UC has nearly doubled its free-throw output of its opponents this season, taking 70 shots to 37.
***************************************************************************************************************
November 16, 2022
Cincinnati Gets Upset at Northern Kentucky
HIGHLAND HEIGHTS, Ky. — A tough shooting night was too much for Cincinnati to overcome as the Bearcats fell to Northern Kentucky, 64-51, Wednesday in their first road game of the season.

Redshirt sophomore Viktor Lakhin and senior David DeJulius lead the Bearcats with nine points each. Lakhin also grabbed a team-leading seven rebounds.

Cincinnati continued to feel the effects of playing on the road going 0-5 in the first five minutes of the second half as NKU went on a 9-0 run, which fifth-year senior Kalu Ezikpe ended the a bucket in the post.

After the NKU lead grew to double-digits with seven minutes left in game, senior Jeremiah Davenport was able to bring the deficit back down to nine after hitting a corner three.

The Norse, the preseason Horizon League champion, extended the lead back to 10 with four minutes left and held it for the rest of the game.

Cincinnati went into the locker room up 40-36. Lakhin led the Bearcats with eight points on 4-for-5 shooting in only seven minutes of action due to foul trouble. The Bearcat bench came through with 10 points in the half, including five from freshman Josh Reed in his collegiate debut.

Down 30-22 at the 7:44 mark, Cincinnati came out a media time with a set play to Lakhin for a slam dunk that sparked an 8-0. Lakhin become the focal point of the offense scoring three straight buckets to bring the lead to two. The Bearcats capped of the run with a DeJulius transition lay up to tie the game.

Cincinnati would grab their first lead late in first half after Ezikpe showed some mussel on the low block and banked in a lay up, which was then followed up by a Davenport three to put the Bearcats up five.

Cincinnati racked up 12 second-chance points and 18 in the paint for the half.
FROM WES MILLER
"As I said on the radio, if you score 11 points in a half, it's gonna be hard to win a game in college basketball. I told the guys in the locker room that the first thing you do in the locker room is look in the mirror as a coach and see what did I not to do to prepare us for the match zone (defense). We saw it in the first half and put 40 points up. I was proud of that and how we dug back in after they hit some tough shots early. They exploited our press a little bit. I was happy with how we handled being down early on the road, but we had 11 points in the second half and nine turnovers. It was still a seven-point game with five minutes left, and we had our chances."

UP NEXT  
Cincinnati travels to Hawaii for the Maui Invitational and take on Arizona in the opening round of the tournament on Monday. Tip-off is scheduled for 11:30 p.m. ET.
COURTESY UC ATHLETIC COMMUNICATIONS