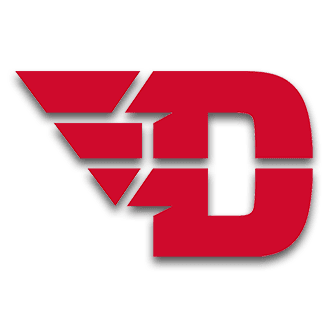 11/16/2022
BOX SCORE
https://daytonflyers.com/sports/mens-basketball/stats/2022-23/unlv/boxscore/13899
The University of Dayton men's basketball team went on the road for the first time and suffered a loss for the first time, falling at UNLV 60-52.
With the game tied at 44, the Rebel's outscored the Flyers 16-8 over the last eight minutes of the game to grab the win over the 21st-ranked Flyers.
Koby Elvis led UD with 16 points. Mike Sharavjamts added14.
Dayton is now 2-1, while UNLV improves to 3-0.
1st Half – Dayton 32, UNLV 22
• UNLV scored the first four points of the game, and led 7-2 two-and-a-half minutes into the game.
• Dayton scored the next seven points to take its first lead, 9-7, before the first media timeout.
• The Flyers went on an 11-2 spurt, sparked by seven straight points by Kobe Elvis.
• The Rebels got back to a three-point margin (23-20 with 5:27 left in the half), but Dayton pushed it back out to double digits under two minutes in the half.
2nd Half – UNLV 60, Dayton 52
• The Flyers led by 12 (37-25 with 17:24) left in the game, but three unanswered three-pointers made it a one-possession game.
• UNLV tied the game at 38 with 12:54 to go, but a Koby Brea trey gave Dayton the lead back 34 seconds later.
• Dayton took the lead for the final time (44-42) with 10:29 to go on a Mike Sharavjamts three-pointer.
• The Rebels took control with a 10-3 run over the next six minutes, eventually getting the lead up to 12 in the final minute.
INSIDE THE NUMBERS
• Kobe Elvis scored a season-high 16 points (13 in the first half) to lead UD.
• Mike Sharavjamts added 14 (the best of his young college career) with four-of-six shooting from three-point range.
• Sharavjamts was a team-leading +12 in +/-, but was limited to 26 minutes due to foul trouble.
• He also had three steals.
• The only other Flyer with a positive +/- was Toumani Camara, who was +2. He scored four points and grabbed six rebounds in just 12 minutes of action in the first half before leaving with an injury and not returning.
• Even though DaRon Holmes II was injured and left the court to be examined and treated, he still logged 33 minutes.
• Koby Brea and Richard Amaefule both saw their first action of the season (in Amaefule's case it was his Flyer debut). Brea played 25 minutes and scored six points.
• Mustapha Amzil led UD in rebounding (7) and assists (3) in the game.
• The Flyers committed 24 turnovers in the game, leading to almost half of UNLV's points (27).
UP NEXT
•    UD returns home to play Robert Morris on Saturday, Nov. 19.
•    Game time is 1 p.m. ET.
COURTESY DAYTON MEDIA RELATIONS