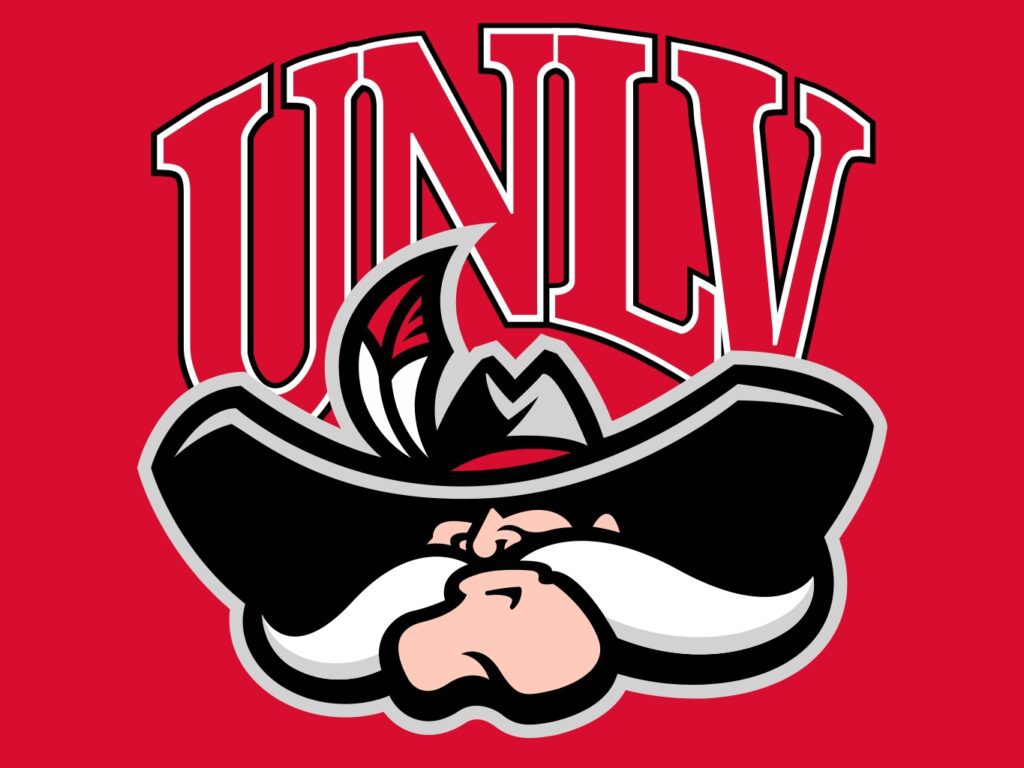 11/14/2022
LAS VEGAS (UNLVRebels.com) – After opening the 2022-23 season with two wins last week, the UNLV men's basketball team will host No. 21 Dayton on Tuesday night, Nov. 15, at the Thomas & Mack Center. The 8 p.m. contest will feature the first ranked opponent of the season for the Runnin' Rebels.
UNLV, which is in its second year under head coach Kevin Kruger, is in the midst of a season-opening four-game homestand that will conclude on Friday, Nov. 18. The Runnin' Rebels have defeated Southern and Incarnate Word so far.
LAST TIME OUT: In running its record to 2-0 on Saturday afternoon with its 88-63 home win over Incarnate Word, Keshon Gilbert, Jackie Johnson III and Luis Rodriguez combined to shoot 64% from the field, while Gilbert scored a career high for the second straight game, tallying 23 points on 6 of 10 shooting, including 4 of 5 on 3-pointers. UNLV forced at least 25 turnovers for the second straight game.
ABOUT THE ROSTER: This season's UNLV squad features six returners, nine newcomers, including six transfers from the Division I level, and a total of 10 upperclassmen. The lone returning starter is 6-foot guard Jordan McCabe, who was a senior last season and returns for his fifth year for 2022-23. Other returners include 6-3 senior guard Justin Webster, 6-10 senior center David Muoka, 6-4 sophomore guard Keshon Gilbert, 6-7 senior forward Victor Iwuakor and 6-3 senior guard Cameron Burist.
The newcomers include 6-10 redshirt sophomore forward Isaiah Cottrell, who is originally from Las Vegas and transferred to UNLV from West Virginia, 6-7 freshman guard Keyshawn Hall from Cleveland, Ohio, 6-3 fifth-year guard EJ Harkless, who transferred from Oklahoma, 5-11 sophomore guard Jackie Johnson III, who transferred from Duquesne, 6-10 junior forward Karl Jones, who transferred from LA Southwest College, 6-6 sophomore guard Shane Nowell, who transferred from Arizona, 6-4 fifth-year guard Elijah Parquet, who transferred from Colorado, 6-6 senior guard Luis Rodriguez, who transferred from Ole Miss and 6-1 junior guard Nick Walters, who transferred from the College of Southern Nevada.
After two contests, Gilbert leads the team in scoring at 18.0 points per game, while Johnson III is second at 11.5 ppg.
ABOUT THE OPPONENT: The 21st-ranked Flyers come into Las Vegas with a 2-0 record as well. UD opened its season with a 73-46 home win over Lindenwood on Nov. 7, then defeated SMU, also at home, 74-62 on Friday night. Dayton has four players averaging in double figures so far this season, led by Mustapha Amzil (17.0 ppg) and DaRon Holmes II (16.5 ppg). Toumani Camara is the team's leading rebounder with 14.5 rpg. UD finished the 2021-22 season with an overall record of 24-11, finishing tied for second in the Atlantic 10 Conference with a 14-4 mark. The team ended its season with an overtime loss at Vanderbilt in the NIT's second round. The Flyers were named the Atlantic 10 preseason favorite in a poll of coaches and media with Camara, Malachi Smith and Holmes II earning Preseason A-10 honors. This season's roster includes only one upperclassman. Dayton is coached by Anthony Grant who was also the head coach at VCU and Alabama. He is in his sixth season at UD with a record of 104-52 (.667) and is in his 15th overall with a career mark of 297-162 (.647).
TICKETS: UNLV men's basketball season ticket pricing has been adjusted for the 2022-23 season, with affordability and family-friendly value at the forefront of the changes. Tickets may be purchased online at UNLVtickets.com, on the phone by calling 702-739-FANS (3267) or in person at the Thomas & Mack Center Box Office.
PROMOTIONS: All fans are encouraged to wear black to Tuesday night's game. Free black, glow-in-the-dark, UNLV T-shirts will be given out to students in attendance as will free Raising Cane's on the plaza starting at 6 p.m. Students also will have the continued opportunity to earn a UNLV retro-inspired jersey. The Dayton game is also the next opportunity for $2 Beer Night, which occurs all season long during weeknight games (available at the Fast Break Concession Stand outside section 114). At halftime, UNLV will hold a special 50th Anniversary of Title IX recognition.
BROADCAST INFO: Tuesday's game will be televised by CBS Sports Network with Rich Waltz and Dan Dickau calling the action. Jon Sandler, former Runnin' Rebel Curtis Terry and Steve Cofield (sidelines) will handle the UNLV radio call, which may be heard live on ESPN Radio 1100 in Las Vegas. All streaming links and live stats are available at UNLVRebels.com and through the UNLV Rebels App.
LAST SEASON: The Runnin' Rebels turned in a successful season in 2021-22, their first under head coach Kevin Kruger, winning 18 games, which marked the most for UNLV in four years. The team went 10-8 in Mountain West play, exceeding preseason expectations with a fifth-place finish in the league standings. With a revamped roster that included nine transfers, the team continually improved as the season progressed, advancing 43 spots in the KenPom ratings along the way. Under Kruger's leadership, three UNLV individuals earned All-Mountain West accolades last season: Bryce Hamilton (First Team), Donovan Williams (Sixth Man of the Year) and Royce Hamm Jr. (Honorable Mention).
COURTESY UNLV ATHLETIC COMMUNICATIONS