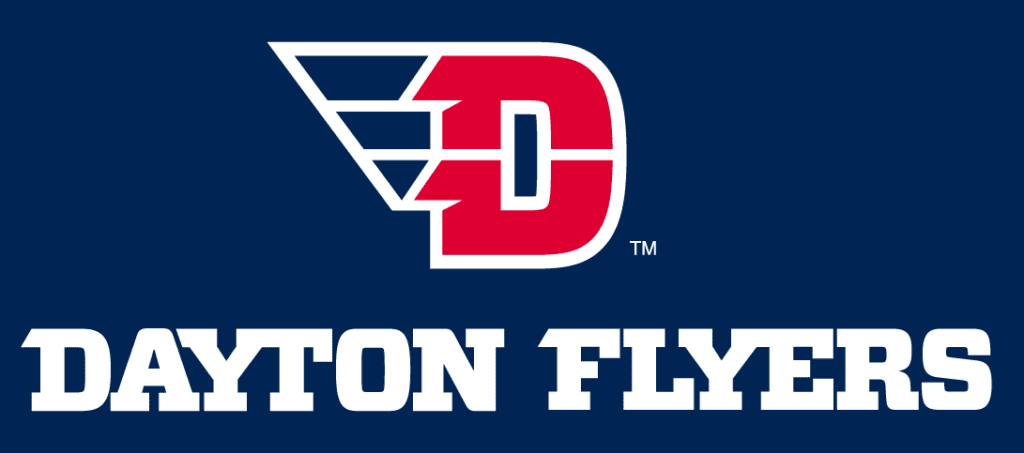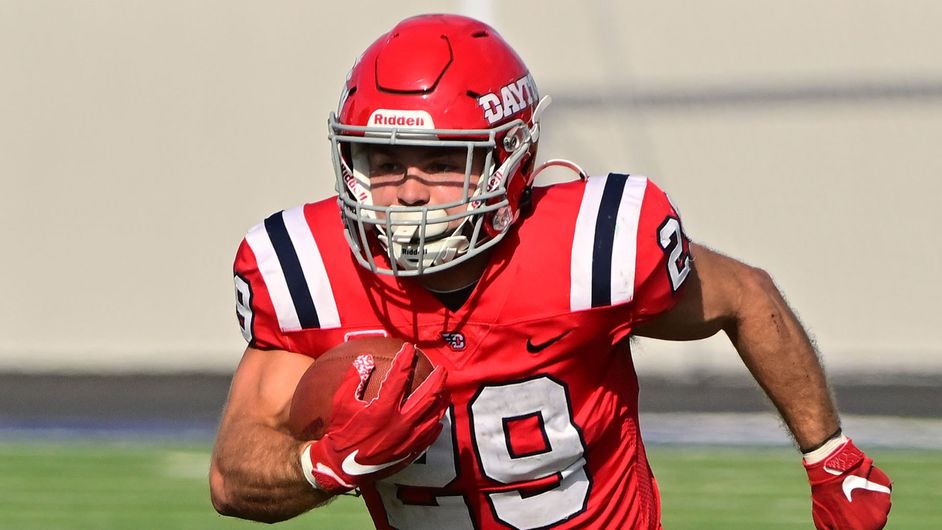 https://footballfoundation.org/news/2022/10/26/football-nff-proudly-announces-stellar-finalists-for-2022-william-v-campbell-trophy.aspx
Flyer Co-Captain Will Join 14 Finalists At National Football Foundation Awards Dinner In Vegas On Dec. 6
IRVING, Texas — The National Football Foundation (NFF) & College Hall of Fame announced today that University of Dayton running back Jake Chisholm is one of 15 finalists for the 2022 William V. Campbell Trophy. The trophy, sometimes referred to as "the Academic Heisman," recognizes an individual as the absolute best football scholar-athlete in the nation.
A three-time Academic All-American, Chisholm earned First Team honors in 2020 and 2021 after receiving Second Team laurels in 2019. He was the only junior to earn First Team Academic All-America honors in 2021. The 2021 Pioneer Football League Scholar-Athlete of the Year is a two-time First Team Academic All-PFL selection and a four-time conference academic honor roll member. The Union, Kentucky, native plans to attend medical school after graduating with his degree in pre-medicine in December.
This season in the PFL, Chisholm ranks first in rushing attempts (138), second in rushing yards per game (72.3) and third in all-purpose yards (698). He is also second on the team with 175 receiving yards, and he leads Dayton (5-2) with three receiving touchdowns and 17 catches.
A two-year team captain, Chisholm is Dayton's career all-purpose yards leader (4,953). He ranks fifth in school history with 2,704 rushing yards and third with 1,463 kick return yards. His 786 career receiving yards are the second most by a Flyer running back.
The 15 finalists will each receive an $18,000 postgraduate scholarship as a member of the NFF National Scholar-Athlete Class, presented by Fidelity Investments®. They will travel to La Vegas for the 64th NFF Annual Awards Dinner at the Bellagio Resort & Casino on Dec. 6, where they will be recognized in front of one of the most powerful audiences in all of sports. At the event, one member of the class will be declared the winner of the 33rd William V. Campbell Trophy and have his postgraduate scholarship increased to $25,000.
Chisholm is the eighth UD football student-athlete to earn an NFF Post-Graduate Scholarship. Previous winners were Christopher Beaschler (2016), Brandon Cramer (2007), Leo Dillon (1970), Bob Heckman (1962), Mark Kasmer (2002), Steve Keller (1992) and Tim Quinn (1972).
"The NFF Awards Committee did an excellent job in selecting this year's National Scholar-Athletes," said NFF President & CEO Steve Hatchell. "Chosen from an extremely impressive list of semifinalists, the finalists have undoubtedly distinguished themselves as some of the best student-athletes in the country. Each of these men is a leader on and off the field, and we know that they have only begun to reach their potential."
Among the 15 finalists, Chisholm is one of nine were All-Americans, four who were multi-year Academic All-Americans and four who have been team captains for more than one year.
The members of this year's class find themselves among some of the most elite student-athletes in the history of the game, including celebrated actor and 2019 NFF Gold Medal recipient Mark Harmon (UCLA); Arizona Cardinals head coach Kliff Kingsbury (Texas Tech); Wisconsin interim head coach Jim Leonhard (Wisconsin); and NASA astronauts Michael Hopkins (Illinois) and Leland Melvin (Richmond). NFF National Scholar-Athletes who became NFL stalwarts include Tiki Barber, Drew Brees, Derek Carr, Kirk Cousins, Doug Flutie, Joey Galloway, Justin Herbert, Bradie James, Tyler Lockett, Alex Mack, Eli Manning, Johnny Musso, Chad Pennington, Joe Thomas, Jonathan Vilma, Wesley Walls and Christian Wilkins.
Chisholm and his teammates are 5-2 overall and 3-1 in the Pioneer Football League.  The Flyers host Valparaiso on Saturday at 1 p.m. ET.
COURTESY DAYTON MEDIA RELATIONS