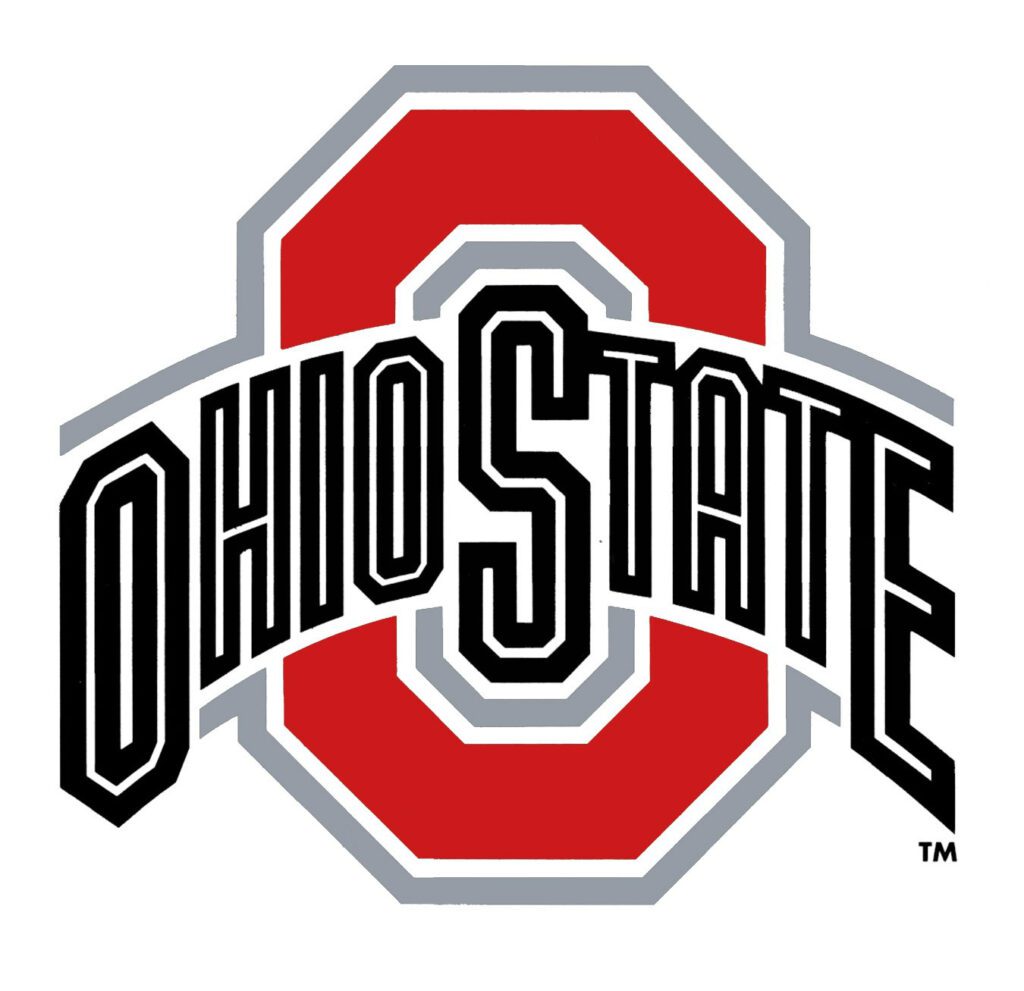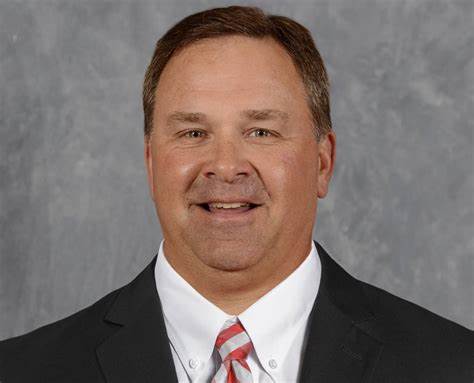 The noon start snaps a streak of five consecutive primetime kickoffs between the teams at Beaver Stadium. The 2009 game at Beaver Stadium was the last time the teams did not start before 7:44 p.m. EDT.
No. 2 Ohio State at No. 13 Penn State • Saturday, Oct. 29 • When: Noon ET • Where: Beaver Stadium • TV: FOX
• Radio: 97.1 The Fan
QUICK HITTERS
This is the 30th consecutive year the two teams will meet on the gridiron, all since Penn State joined the Big Ten Conference in 1993.
The average margin of victory over the last six games has been 6.3 points.
Ohio State, No. 2, and No. 13 Penn State are each nationally ranked for a sixth consecutive meeting and for the 23rd time in their 38 contests.
Ohio State has won eight consecutive games.
BY THE NUMBERS
24
Ohio State has won 24 consecutive games when it forces three or more opponent turnovers, as it did with six forced vs. Iowa. The last loss came in 2014 to Virginia Tech, 35-21, despite three forced TOs.
2
Ohio State's defense has risen to No. 2 nationally in total defense, allowing 239.9 yards per game. This is an improvement of more than 110 yards and 46 places from OSU's seven-game stats in 2021.
4
Ohio State sports four midseason All-Americans as chosen by either the AP, Sporting News, ESPN or The Athletic: QB C.J. Stroud, WR Marvin Harrison Jr., LT Paris Johnson Jr. and WR Emeka Ebuka.
1.000
 While 23 teams can boast 90 pct. red zone efficiency, Ohio State is the only offense in the country perfect. The Buckeyes have scored on all 36 trips into the red zone, including 31 touchdowns.
ALWAYS A CLOSE GAME WITH PENN STATE
If there's one thing the Ohio State-Penn State game has annually provided, its drama.
In 2014, Penn State came back from a 17-0 halftime deficit and forced overtime. In the extra session, however, J.T. Barrett scored on TD runs of five and four yards and Joey Bosa had a "walk off" sack to help Ohio State win, 31-24.
In 2016, Penn State scored 17 unanswered points in the fourth quarter to win, 24-21.
The following two years, in 2017 and 2018, Ohio State rallied from fourth quarter deficits of 10 points or more and won by one point each time.
In 2019, the Buckeyes' 11-point win over Penn State was its smallest margin of victory over a Big Ten opponent all season.
Fourteen of the 38 games in the series have been decided by a touchdown or less (36 percent).
OHIO STATE-PENN STATE: THE SERIES
Penn State enters Saturday's game ranked No. 13 in this week's Associated Press poll and AFCA Coaches Poll.
The Nittany Lions, 6-1 on the season and 3-1 in Big Ten play, are coming off a 45-17 win over Minnesota in front of a "white out" crowd at Beaver Stadium.
Penn State's offense is directed by sixth-year quarterback Sean Clifford, who on Monday was named the Big Ten's Offensive Player of the Week for his 295-yard effort vs. Minnesota that included four TD passes.
Freshmen running backs Nicholas Singleton and Kaytron Allen have combined for 957 yards, 11 touchdowns and an average of 6.0 yards per carry.
The strength of the Penn State defense has been its secondary, led by Joey Porter Jr. (21 tackles, 11 pass breakups) and Ji'Ayir Brown (three INTs, 41 tackles).
Ohio State and Penn State are meeting for the 30th consecutive year and for the 38th time in a series that originated in 1912.
Ohio State has won five consecutive games over Penn State, nine of the last 11 and leads the all-time series in wins, 22-14.
The average margin of victory during Ohio State's current five-game winning streak in the series is seven points.
Saturday will be the 28th meeting between the Buckeyes and Nittany Lions since Penn State joined the Big Ten in 1993.
In that span, Ohio State is 20-7 vs. Penn State with an 8-6 record in games played at Beaver Stadium.
KNOWLES DEFENSE TOPS
New defensive coordinator Jim Knowles has the Buckeyes performing incredibly effectively.
The Buckeyes are No. 2 nationally in total defense (239.9).
The "D" is also No. 3 in passing (149.0), No. 5 in scoring (14.9), No. 8 in rushing (90.9) and No. 10 in efficiency (108.76.).
The defense is also No. 2 nationally in third down percentage (24 pct.; 23 of 94), and No. 1 in fewest first downs allowed (83).
Ohio State's six forced turnovers vs. Iowa are tied for the third-most in school history.
Ohio State forced six four other times: in 2000 vs. Fresno State; 1993 vs. Pittsburgh and also Northwestern; and in 1992 vs. Bowling Green.
Ohio State's record for most turnovers forced: 12 in the 1950 game vs. Iowa. Second-most: 10 in the 1979 game vs. Iowa.
DE Zach Harrison was dominant vs. Iowa.
He had the highest grade among all collegiate players last week, according to Pro Football Focus, as he had four drive ending plays, including a strip sack (-4 yards), a TFL (-3 yards) a pass break-up and a quarterback hurry into an incompletion.
Ohio State, which allowed just 158 offensive yards to Iowa and no offensive touchdowns, is allowing only 182.3 yards per game over the last three.
Included is 187 yards allowed vs. Rutgers and 202 vs. Michigan State.
Ohio State has allowed more than 300 yards just once this season: 307 vs. Toledo.
COURTESY OSU ATHLETIC COMMUNICATIONS