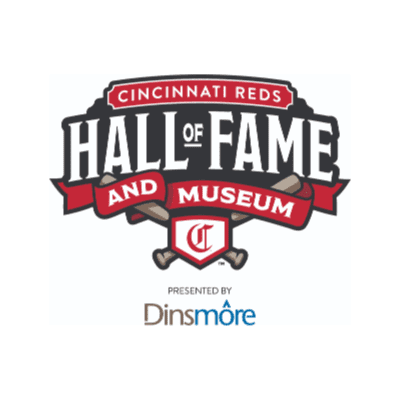 Tours start Oct. 22 and are offered Saturdays at 12:30 and 2:30 p.m.
October 21st, 2022
The Cincinnati Reds Hall of Fame & Museum presented by Dinsmore is once again offering offseason clubhouse tours of Great American Ball Park.
The Major League Clubhouse Tour is an expanded version of the Great American Ball Park Tour and visits the dugouts, warning track, press box, and club areas around the ballpark, as well as the following areas not accessible to tours during the baseball season:
• Reds Radio and TV Broadcast Booths
• Field Level Media Interview Room
• Indoor Batting Tunnels
• Visitors and REDS Clubhouses
*Clubhouse Tours also include museum admission
Tours begin Saturday, October 22, and are available each Saturday at 12:30 and 2:30 p.m. and are offered weekly until March 18, 2023. (No tours on December 3, 24, or 31)
Space is limited and tours often sell out in advance. Private or small group tours are also available pending availability. Contact the Reds Hall of Fame Box Office for more information.
Major League Clubhouse Tour tickets and pricing are available at:
• (513) 765-7923
• In-person at the Reds HOF & Museum, 100 Joe Nuxhall Way, Cincinnati, Ohio 45202
About the Reds Hall of Fame & Museum presented by Dinsmore
Driven by a mission to celebrate greatness, preserve history and provide inspiration, the Reds Hall of Fame & Museum at Great American Ball Park is the place where the story of Reds baseball comes alive each day. The Museum features over 6,500 artifacts and 16,000 square feet of historical, interactive and educational exhibits, highlighting the rich and storied tradition of the Reds for fans of all ages. Since its inception in 1958, 90 individuals have been honored with induction into the Reds Hall of Fame.
COURTESY REDS MEDIA RELATIONS