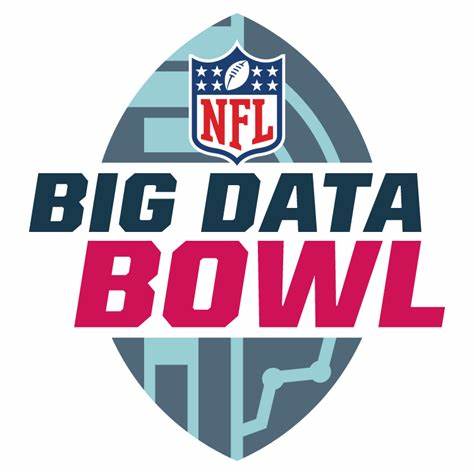 Starting today, participants can sign-up to compete for $100,000 in prize money through research in player tracking data
NEW YORK (October 11, 2022) – Today, the National Football League (NFL) announced the launch of the fifth annual Big Data Bowl powered by Amazon Web Services, Inc. (AWS). This innovative crowd-sourcing competition among members of the sports analytics community is aimed to challenge applicants to use data and technology to protect players from unnecessary risk, create new insights and make the game more exciting for fans. Applicants are eligible to sign up today and start competing for rewards, including $100,000 in prize money. 
Through utilizing Next Gen Stats powered by AWS, the 2023 Big Data Bowl calls on professional and aspiring data analysts to devise innovative approaches to analyzing pass blocking and pass rushing performance across the NFL. Applicants will have access to data from the 2021 season analyzing quarterback dropback pass situations, which include snap to pass release timing as well as sacks and scrambling plays. Using this information, participants are asked to identify metrics to assess offensive and defensive performances on both an individual and team basis. The process of looking into linemen performance is generally an untapped area of public work and is a great opportunity for participants to develop unique statistically data driven solutions. Scouting data from PFF is also provided to participants.
This season's Big Data Bowl also includes a new coaching centric track, which will encourage coaches to partner with data scientists on a submission. This collaborative perspective will put an additional emphasis on finding data solutions intended to help coaches use tracking to better understand opponent schemes and tendencies.
Since the inaugural Big Data Bowl in 2018, this contest has been a pipeline for members of the sports analytics community who wish to join NFL teams and vendors, as well as other professional sports leagues. In total, over 50 participants have been hired in data and analytics roles in sports.
"Throughout four outstanding years of competition, we are increasingly impressed by the innovative data that is generated from our sports analytics community in the Big Data Bowl," said Michael Lopez, NFL Senior Director of Football Data and Analytics. "Being able to engage with our fans in such a robust and creative manner has helped to continue to grow the game of football while also creating opportunities for our fans to pursue jobs throughout the league."
As part of the Big Data Bowl, the NFL also incorporates a mentorship program for the third straight year aimed at increasing diversity in sports analytics by connecting experienced NFL analytics experts with interested beginners. This program will include both individual meetings as well as monthly group training sessions and conclude with a virtual forum where all mentees will have the opportunity to present to analysts from all 32 NFL teams.
"As we kick-off this year's competition, we are excited to challenge aspiring data scientists and facilitate a collaborative environment to help engage with the football community in a fun way," said Vasi Philomin, Vice President of AI Service, AWS. "Machine learning is the most transformative technology of our generation, and at AWS, we are committed to creating opportunities that inspire the next generation of builders and ensure that the benefits of machine learning become more widely accessible to users of all skill levels."
Interested applicants can register for the 2023 Big Data Bowl on Kaggle.com. Participants are allowed to work on their own or form teams with other colleagues.
Following the submission deadline, all Big Data Bowl entries will be judged by data analysts from NFL clubs. Finalists will be announced in early 2023 and will share a prize of $100,000 provided by AWS.
For additional information on the Big Data Bowl, visit: https://operations.nfl.com/the-game/big-databowl/ 
COURTESY NFLmedia.com