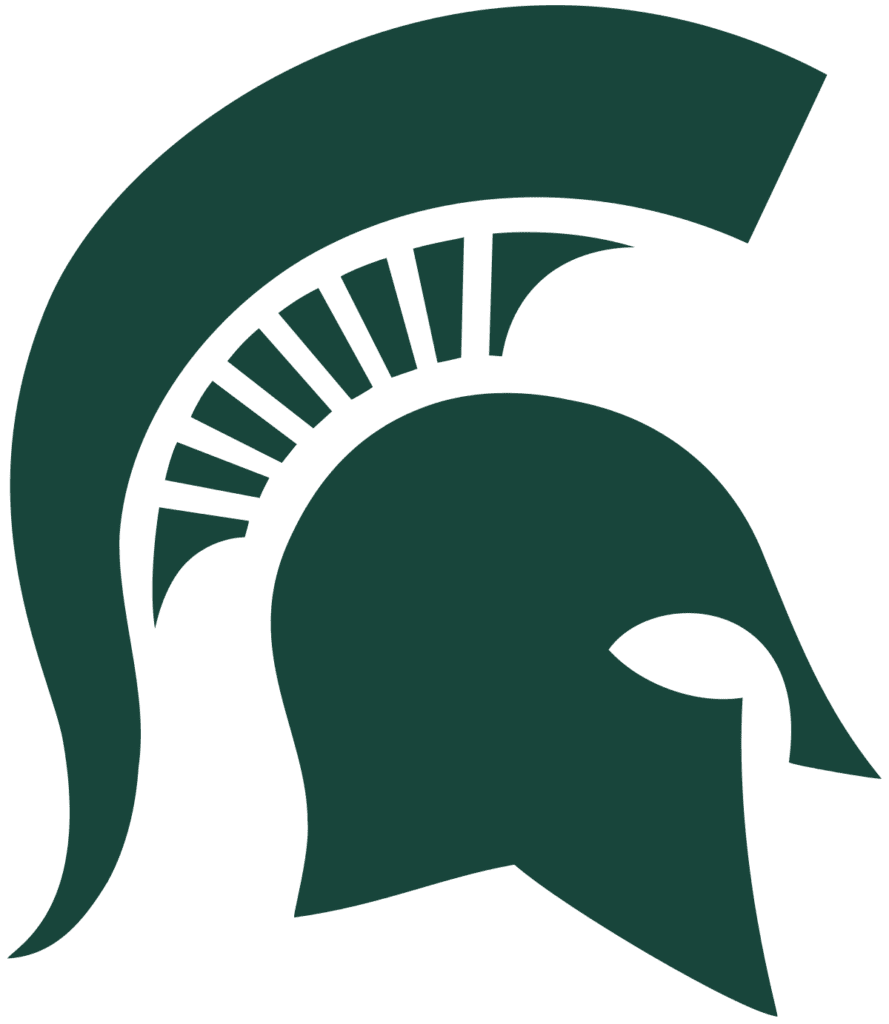 10/12/2022
EAST LANSING, Mich. – Michigan State sixth-year graduate senior Bryce Baringer has been named the National Punter of the Week by the Ray Guy Award.
The Augusta Sports Council presents the Ray Guy Award annually to the nation's best collegiate punter.
Baringer, who leads the FBS in punting with a 52.0-yard average, had a season-high seven punts against No. 3/3 Ohio State on Oct. 8 in Spartan Stadium, averaging 48.9 yards per punt (seven punts for 348 yards) while tying a career best with five inside the 20. He had three punts of 50-plus yards, including a game-long 59-yard punt in the second quarter. Baringer had a net average of 48.7 yards per punt, with no touchbacks and just one punt returned for 1 yard.
The Waterford, Michigan, product set a MSU single-season record in 2021 with his 48.4-yard average, which led the Big Ten and ranked fifth in the FBS. It was also the second-longest punting average in the history of the Big Ten (Reggie Roby, Iowa, 49.8 average in 1981).
Baringer not only leads the FBS in punting average in 2022, he also ranks second in the conference in 50-yard punts (14) and sixth in punts inside the 20 (10). His 70-yard punt against Western Michigan in Week 1 is tied for the eighth-longest punt in the FBS this season.
Baringer was also named one of "Ray's 8" top punters of the week for his performance against the Broncos in the season opener.
Thanks to Baringer, Michigan State leads the FBS in net punting with a 46.6-yard average.
COURTESY MICHIGAN STATE ATHLETIC COMMUNICATIONS