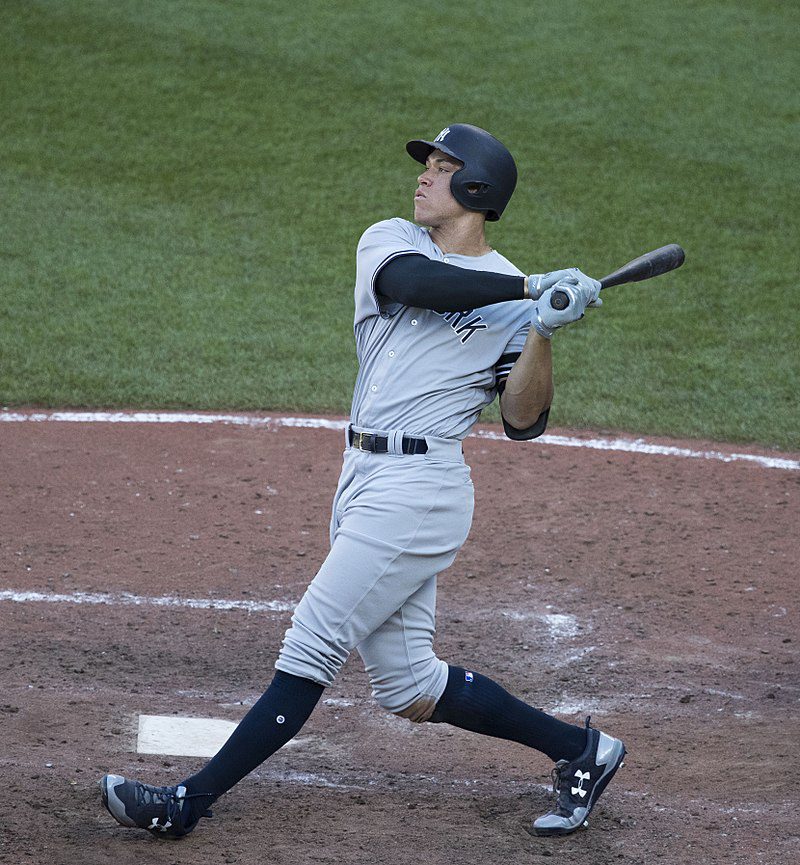 New York Yankees rightfielder Aaron Judge this season joined two other famous slugging outfielders in the franchise's history to set an American League home run record.
The first was Babe Ruth set the record for the junior circuit with his 60th in 1927.
The second was Roger Maris, who hit his 61st homer in the last game of the season, fittingly in 1961.
All during the current 2022 season, the last rightfielder, the 30-year-old Judge, certainly was on a pace to at least tie Maris' record. But he has passed it.
It happened on Tuesday, October 4 on a Texas night in the City of Arlington, home of the Texas Rangers and Globe Life Park.
Judge hit his record-breaking 62nd home run, blasting a 1-1 slider from Texas Rangers righthander Jesús Tinoco to open the second game of a split doubleheader, which the Bronx Bombers lost 3-2.
"I had a good feeling off the bat, I just didn't know where it was going to land or what it was going to hit. There was a good sense of relief once I saw it in that fan's glove," Judge told the media in a press conference after the game.
The fan has been identified as Cory Youmans.