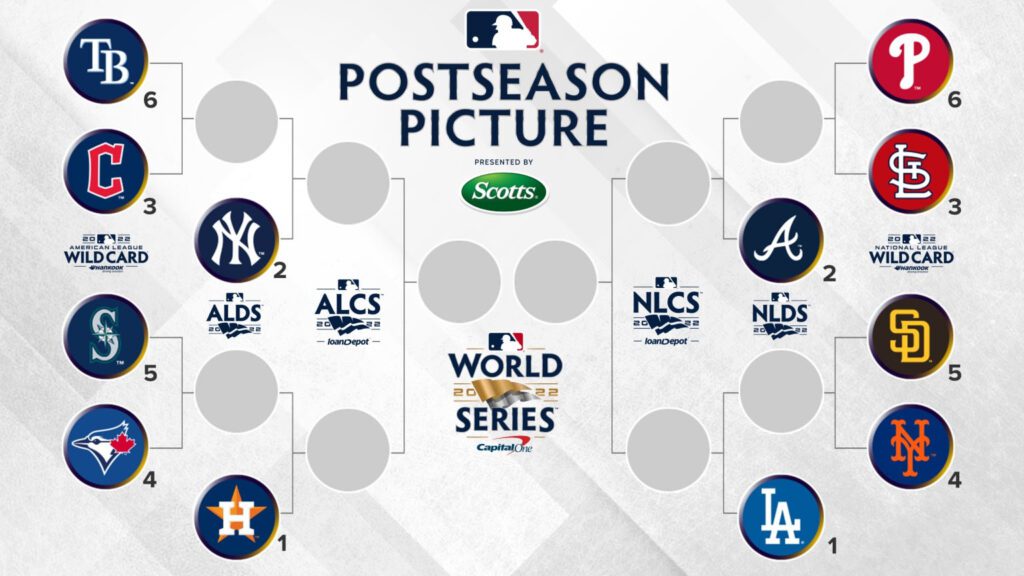 All the teams have clinched and all the seeds are locked in. The only thing left to find out is the game times, with all four Wild Card Series set to start on Friday.
The Braves locked down the lone remaining division title with their 2-1 win over the Marlins, their fifth straight NL East crown, which earns them a first-round bye. As the NL's No. 2 seed, they will face the winner of the Wild Card Series between the Cardinals and the No. 6 seed Phillies.
The flip side of Atlanta's clinch is the Mets officially settling into the top NL Wild Card berth. New York will host the No. 5 seed Padres. San Diego and Philadelphia clinched the fifth and sixth seeds, respectively, on Tuesday night after the Padres beat the Giants and the Phils lost in Houston.
On the AL side, the Mariners' win in Game 1 of their doubleheader and the Rays' rain-shortened loss in Boston clinched for Seattle the AL's No. 5 seed and Tampa Bay the No. 6 seed. The Mariners will travel to Toronto and the Guardians will host the Rays for the AL Wild Card Series.
COURTESY MLB MORNING LINEUP