ON ANOTHER LEVEL: LAMAR JACKSON and the BALTIMORE RAVENS (2-1), who possess the league's top offense through the first three weeks (33.0 points per game), host JOSH ALLEN and the BUFFALO BILLS (2-1), who rank third at 30.3 points per game, on Sunday (1:00 PM ET, CBS).
Jackson leads the NFL with 12 combined passing and rushing touchdowns while Allen ranks second with 10. Each player has recorded at least four combined passing and rushing touchdowns in two games this season and can join RUSSELL WILSON (2020) as the only players in NFL history to accomplish the feat in three of their first four games of a season.
Jackson, who ranks fifth in the league in rushing yards (243), became the first player in NFL history with at least three touchdown passes and 100 rushing yards in consecutive games and can become the first quarterback to record at least 100 rushing yards in three consecutive games.
— NFL —
DEATH, TAXES, MAHOMES, KELCE: When the KANSAS CITY CHIEFS (2-1) face TAMPA BAY (2-1) on Sunday Night Football (8:20 PM ET, NBC), PATRICK MAHOMES and TRAVIS KELCE can continue to climb through the record books.
Mahomes has 159 touchdown passes since entering the NFL in 2017 and with three touchdown passes, can surpass RUSSELL WILSON (161 touchdown passes) for the third-most touchdown passes by a player in his first six seasons in NFL history.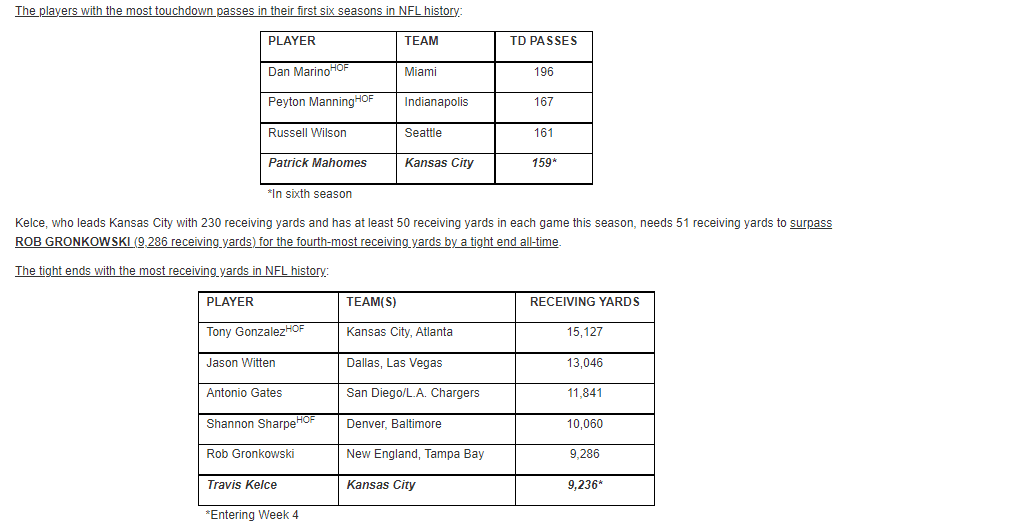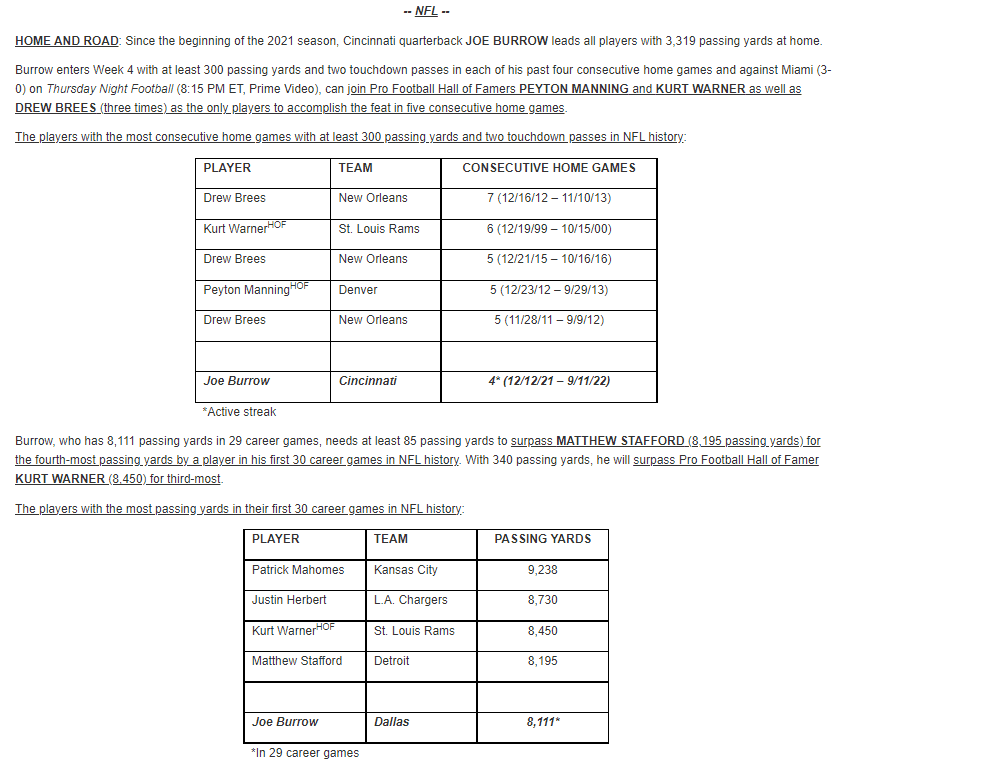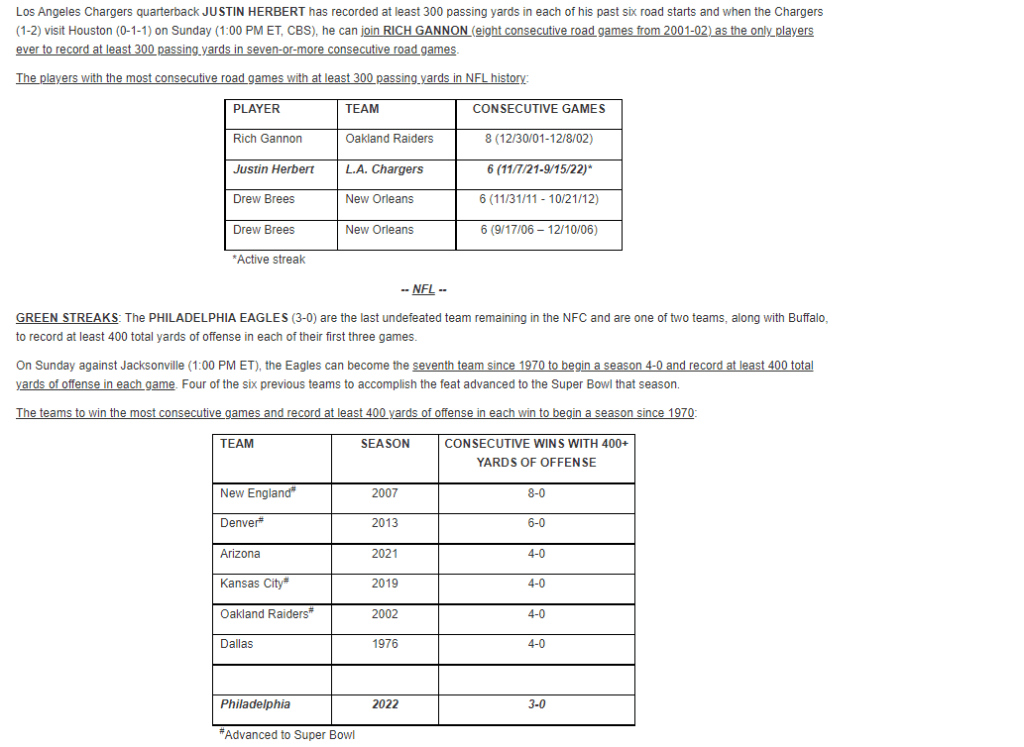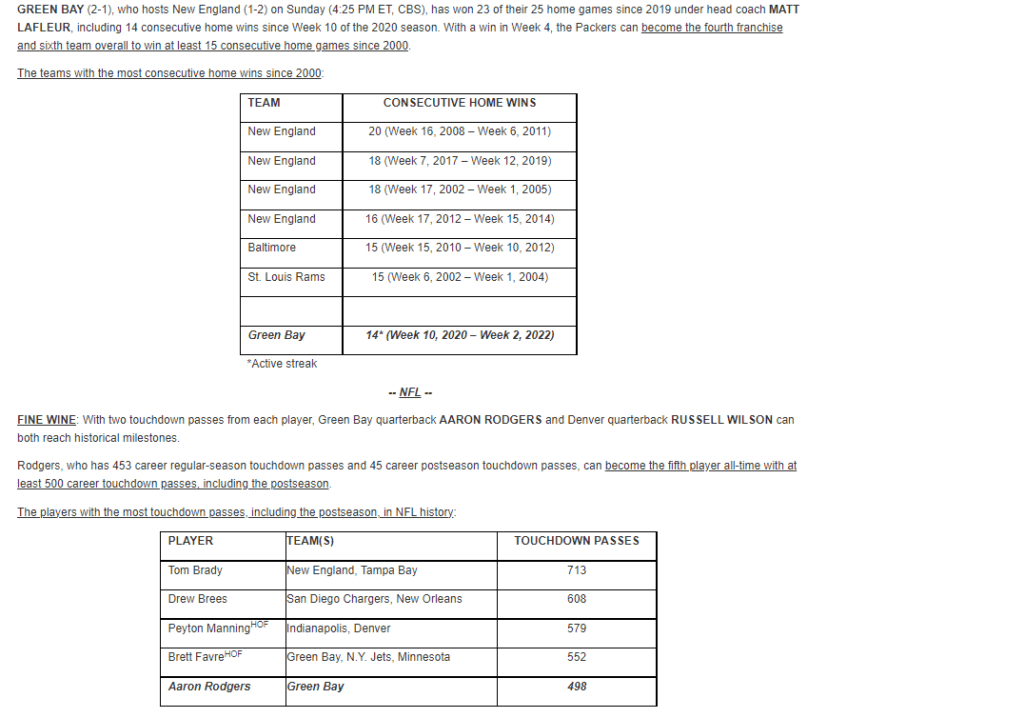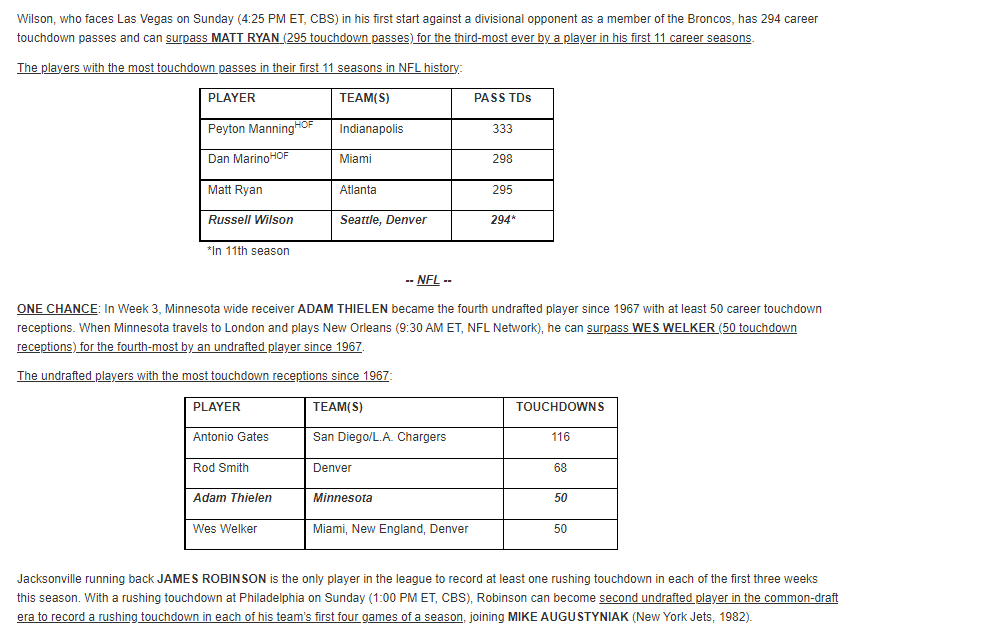 COURTESY NFLmedia.com