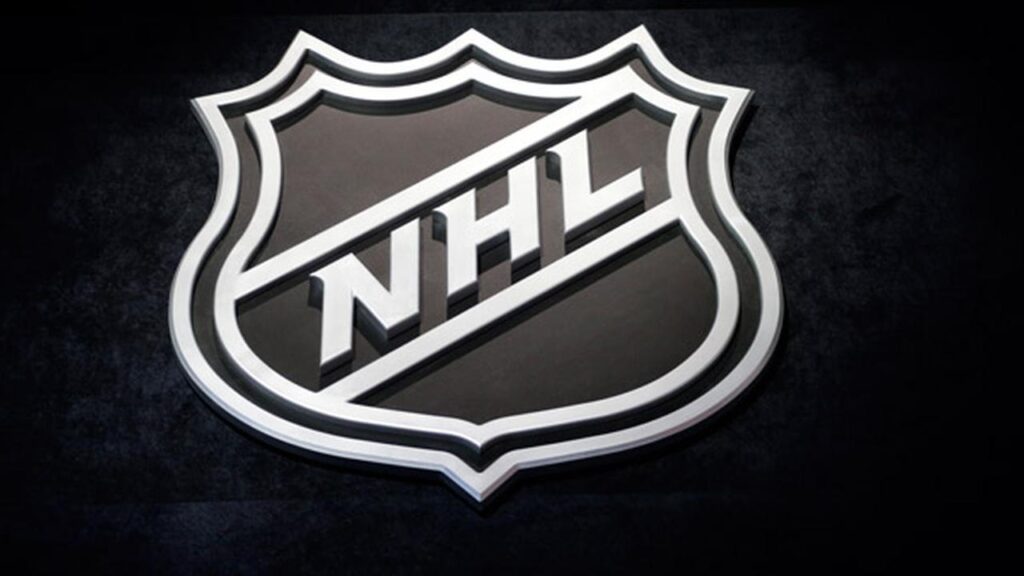 September 22, 2022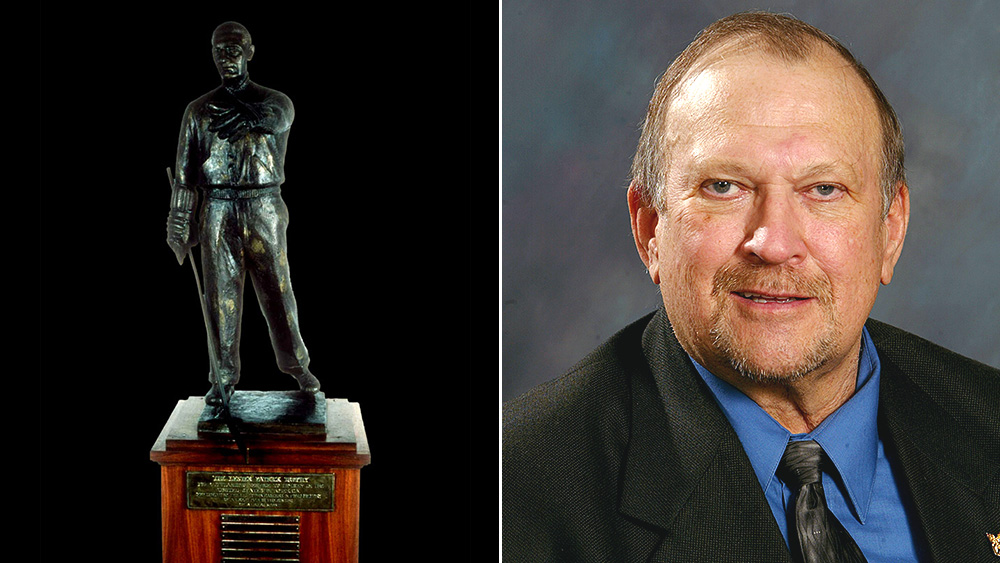 NEW YORK (Sept. 22, 2022) – The National Hockey league today announced that the late Warren Strelow (Saint Paul, Minn.) has been posthumously named the recipient of the 2022 Lester Patrick Trophy for outstanding service to hockey in the United States.
The annual award, one of the most prestigious in hockey, was presented to the National Hockey League by the New York Rangers in 1966. It honors the memory of Lester Patrick, who spent 50 years in hockey as a player, coach and general manager and was a pioneer in the sport's development.
"Warren Strelow might have been the first individual to view goaltending technique as a teachable science, and generations of goaltenders — at all levels of our sport — benefited as a result," NHL Commissioner Gary Bettman said. "A man with a big heart, Warren cared with equal passion about the goaltending position and the person playing it. Rather than try to make a goalie fit into a particular mold, Warren would tailor his teachings to maximize his students' individual strengths and to address their weaknesses.
"Warren was a key component in Jim Craig's unforgettable performance at the 1980 Olympic Miracle On Ice and the first full-time goaltending coach in NHL history. Warren enjoyed success at virtually every posting of his long career. From Mahtomedi, Minn., Warren elevated the sport of hockey as well as the State Of Hockey. We now take the opportunity to remember him and his decades of distinguished service to the game in the United States, and recognize his long list of exceptionally accomplished alumni. Warren Strelow is an ideal Lester Patrick Trophy honoree."
Strelow, who passed away in 2007 at age 73, was instrumental in establishing the role of goaltending coach in hockey. He served his alma mater, the University of Minnesota, as goaltender coach from 1974 to 1983, while also working as a scout for eight years, four with the World Hockey Association's Calgary Cowboys and four with the NHL's Central Scouting Department. During that time, Strelow also helped the 1980 "Miracle on Ice" U.S. Men's Ice Hockey Team to an Olympic gold medal as that squad's goaltending coach, earning kudos from netminder Jim Craig as one of the keys to his outstanding play in the tournament.
Three years after Lake Placid, Strelow, who as part of the 1980 U.S. Olympic Men's Ice Hockey Team was inducted into the U.S. Hockey Hall of Fame in 2003, was hired by the Washington Capitals as the first full-time goaltending coach in the NHL. During his six seasons with the Capitals, the club's goaltenders posted the lowest team goals-against average in the League. From 1990 to 1993, Strelow worked as the goaltending coach for the New Jersey Devils, helping a young Martin Brodeur on the way to what would become a Hockey Hall of Fame career. Strelow then moved on to the San Jose Sharks, with whom he spent ten seasons mentoring the organization's netminders. He also reprised his role as U.S. Olympic Men's Ice Hockey Team goaltending coach in 2002, as the American team captured a silver medal.
In addition to his extensive work with NHL, college and Olympic goaltenders, Strelow also mentored netminders of all ages each summer at his Strelow Goalie School in Minnesota for more than three decades.
Strelow will be formally honored as part of the 50th anniversary U.S. Hockey Hall of Fame Induction Celebration Nov. 30 in his hometown of Saint Paul, at the Saint Paul RiverCentre. That event will include the enshrinement of U.S. Hockey Hall of Fame Class of 2022 honorees Steve Cash, Jim Johansson, Jocelyne Lamoureux-Davidson, Monique Lamoureux-Morando, and Ryan Miller.
Past winners of the Lester Patrick Trophy include Jack Barzee (2021), Lynn Olson (2020), Dr. Jack Blatherwick (2019), Jim Johansson (2018), Peter Lindberg & Dave Ogrean (2017), Mark Howe & Patrick J. Kelly (2016), Jeremy Jacobs & Bob Crocker (2015), Bill Daly & Paul Holmgren (2014), Kevin Allen (2013), and Bob Chase-Wallenstein & Dick Patrick (2012). For the full list of Lester Patrick Trophy recipients please click here.
COURTESY NHLmedia.com