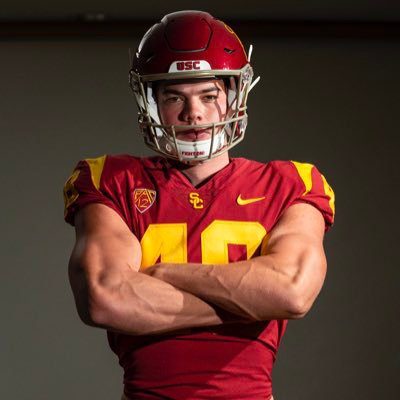 The NCAA has cleared and granted immediate eligibility to PK Parker Lewis to play at Ohio State according to radio, TV and wire reports
He had transferred from Southern Cal he went 17-of-22 – including a 52-yarder – to earn All-Pac-12 honors for the Trojans in 2021.
His specialty is long field goals of 50 yards or more.
The Buckeyes also have the incumbent Noah Ruggles, who handles field goals and PAT's and Jayden Fielding, who handles kickoffs.
Lewis is very good on kickoffs. Recording touchbacks on 27-of-34 kickoffs during his sophomore season at USC, which ranked 11th among FBS kickers.