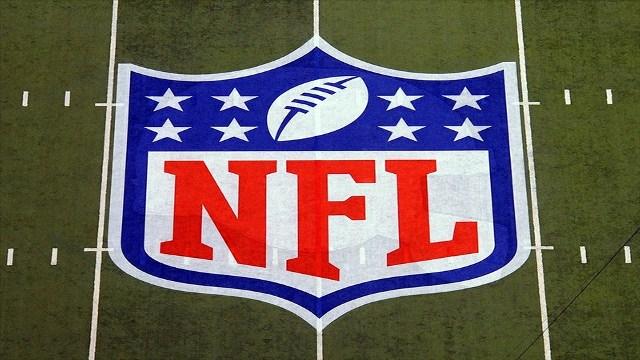 The NFL's unpredictability is part of what makes it so exciting. And as the league enters Week 4, this much is certain: Much more thrilling uncertainty lies ahead.
This week, the MIAMI DOLPHINS can improve to 4-0 for the first time since 1995, when Pro Football Hall of Famers DON SHULA and DAN MARINO held the reins. The PHILADELPHIA EAGLES could advance to 4-0 for the first time since 2004, when they earned a Super Bowl berth.
What else could happen? Stay tuned because the NFL is as unpredictable as the bounce of an oblong football.
The Starting 11 entering Week 4…1. ALLEN, JACKSON AMONG SUNDAY'S HEADLINERS: LAMAR JACKSON leads the league with 10 touchdown passes and JOSH ALLEN ranks second with nine. They meet Sunday when BUFFALO (2-1) visits BALTIMORE (2-1) at M&T Bank Stadium (1:00 PM ET, CBS). … Those individuals also are the only two players in the NFL's 103-year history to reach both nine touchdown passes and 100 rushing yards over the first three games of a season. Allen (No. 7 overall) and Jackson (No. 32) were each selected in the first round of the 2018 NFL Draft and they're two of just four quarterbacks in NFL history to record at least 20 rushing touchdowns and 90-or-more touchdown passes over their first 61 NFL games, joining DAUNTE CULPEPPER and DAK PRESCOTT. … This season, the Ravens lead the NFL with 33.0 points per game while the Bills' defense has allowed the league's fewest yards per game, 214.0.

2. NUMBER OF THE WEEK – 100: The NFL this week marks a significant milestone: The league's 100th game played outside the United States. MINNESOTA (2-1) and NEW ORLEANS (1-2) face off at London's Tottenham Hotspur Stadium on Sunday (9:30 AM ET, NFL Network), the 41st regular-season international game in NFL annals. The league also has played 59 preseason international contests. Next week in London, the GREEN BAY PACKERS will become the 32nd NFL team to play a regular-season international game.

3. NOTE THAT MATTERS: Eight teams that missed the 2021 playoffs have started 2-1 or better, including the CHICAGO BEARS (2-1) and NEW YORK GIANTS (2-1), who meet on Sunday at MetLife Stadium (1:00 PM ET, FOX). … For only the second time since the NFL added a 32nd franchise in 2002, 30 teams have at least one win through the first three weeks; it also happened in 2012 (30 of 32). Since the 1970 merger, the league has had just two winless teams through Week 3 on only five occasions (1988, 1989, 1990, 2012 and 2022).

4. SPOTLIGHT – INDIVIDUAL MATCHUP: Four-time Pro Bowl guard QUENTON NELSON lines up across from fellow first-round draft choice JEFFERY SIMMONS on Sunday (1:00 PM ET, FOX) when INDIANAPOLIS (1-1-1). meets TENNESSEE (1-2). Nelson has proved crucial in helping JONATHAN TAYLOR lead the NFL with 2,097 rushing yards, nearly 500 more than the next-closest player, since the beginning of 2021. Meanwhile, over the same period, Simmons ranks fourth among NFL defensive tackles with 10.5 sacks and third with 1,036 snaps.

5. SPOTLIGHT – TEAM MATCHUP: The JACKSONVILLE JAGUARS (2-1) and their edge rushers, rookie No. 1 overall draft choice TRAVON WALKER and Pro Bowler JOSH ALLEN, visit PHILADELPHIA (3-0) and an explosive Eagles offense with tackles LANE JOHNSON and JORDAN MAILATA on Sunday (1:00 PM ET, CBS).
Through three games, Jacksonville's defense is tied for the NFL lead in both takeaways (eight) and interceptions (six). The Jaguars had nine takeaways and seven interceptions all of last season. On the other side of the ball, Philadelphia's offense leads the NFL with 447.0 yards per game.
This season, the Jaguars defense under coordinator MIKE CALDWELL has allowed the NFL's fewest rushing yards per game, 55.0. The unit faces a Philadelphia offense that leads the league with 158.3 rushing yards per game since the beginning of 2021.
Jaguars head coach DOUG PEDERSON returns to the city he led to its first Super Bowl championship.
6. STREAK SPEAK: Two young quarterbacks enter Week 4 looking to extend impressive streaks. First, on Thursday Night Football against the Dolphins (8:15 PM ET, Prime Video), JOE BURROW bids for his sixth in a row at home with at least 300 passing yards and two-or-more touchdown passes. Only DREW BREES (three times) and Pro Football Hall of Famers PEYTON MANNING and KURT WARNER have done that. … JUSTIN HERBERT is aiming for his seventh straight road game with at least 300 passing yards. On Sunday at Houston (1:00 PM ET, CBS), Herbert can join RICH GANNON as the only players ever with such a road streak.

7. DID YOU KNOW?: Including the postseason, Kansas City's PATRICK MAHOMES has engineered at least one touchdown drive in 75 of 77 career starts. The only two starts in which his opponent's defense kept the Chiefs out of the end zone were Oct. 24, 2021, at Tennessee, and Super Bowl LV against Tampa Bay.

8. UNDER-THE-RADAR STORYLINE: An offensive staff meeting room at Oklahoma's Barry Switzer Center is a nursery for NFL quarterbacks. That's where quarterbacks meet daily with Sooners coaches, and where three current NFL starting quarterbacks honed their technique. Entering this week, no other college has produced more NFL starters.
Two of those quarterbacks, KYLER MURRAY and BAKER MAYFIELD, reunite when ARIZONA (1-2) travels to CAROLINA (1-2) for a Sunday tilt (4:05 PM ET, FOX). In December 2015, Murray transferred to OU believing he would sit out the 2016 season while Mayfield played what was to be his final year for the Sooners. However, in summer 2016, the Big 12 voted to give Mayfield an additional year of eligibility. Murray had to wait two years to replace Mayfield, who won the 2017 Heisman Trophy and was selected No. 1 overall in the 2018 NFL Draft. Then, Murray won the 2018 Heisman and went No. 1 overall in 2019.
JALEN HURTS, who like Murray and Mayfield also transferred to Oklahoma, replaced Murray as the Sooners' starter in 2019. And while Hurts didn't win the Heisman or go No. 1 overall, he enters this week among early season NFL MVP candidates, leading the NFC's lone undefeated team. Hurts, who has 167 rushing yards and 916 passing yards, is the first player in NFL annals to average at least 50 rushing yards per game and 300-or-more passing yards per game over his team's first three contests of a season.
 
9.     TREND TIME: The GREEN BAY PACKERS (2-1) host the NEW ENGLAND PATRIOTS (1-2) on Sunday at Lambeau Field (4:25 PM ET, CBS). Green Bay is looking for its 15th consecutive regular-season home win. Since 2000, only three franchises (New England four times, Baltimore and the St. Louis Rams) have strung together home winning streaks that long.
 
10.  THIS WEEK IN NFL HISTORY: Sept. 30, 2007 (15 years ago) – The Giants match a single-game league record with 12 sacks, the most by an NFL team since 1985, en route to a 16-3 win over the Eagles. OSI UMENYIORA records six of New York's sacks and forces two fumbles as the Giants take an important step toward an eventual Super Bowl victory over undefeated New England in Arizona.
 
11.  AND LAST BUT NOT LEAST: The LOS ANGELES RAMS (2-1) visit the SAN FRANCISCO 49ERS (1-2) on Monday Night Football (8:15 PM ET, ESPN). The teams have combined to represent the NFC in three of the last four Super Bowls. Late last season, the teams split a pair of significant games, the 49ers winning an overtime season finale at SoFi Stadium, 27-24, to clinch a playoff berth, and the Rams winning the NFC Championship Game, 20-17, to clinch a Super Bowl berth. … The Week 4 NFL slate features two other rematches from recent postseasons: A Super Bowl LV rematch, KANSAS CITY (2-1) vs. TAMPA BAY (2-1) on Sunday Night Football (8:20 PM ET, NBC), and MINNESOTA (2-1) vs. NEW ORLEANS (1-2) in London, rekindling memories of the Minneapolis Miracle in the 2017 NFC Divisional playoffs.
COURTESY NFLmedia.com