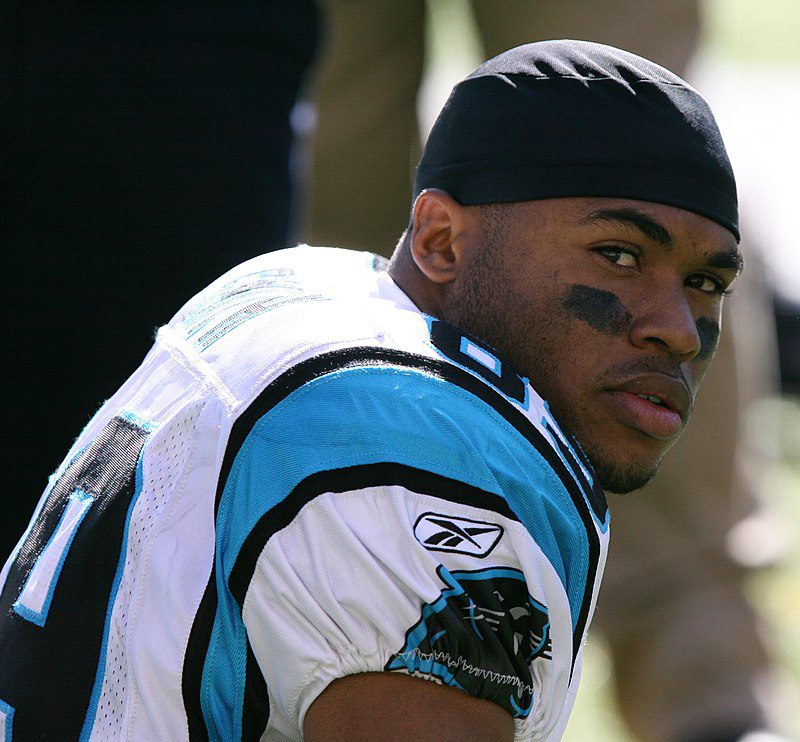 Five-Episode Season Airs Tuesdays at 1:00 PM ET on the NFL's YouTube Channel
Explores the NFL's Most Interesting Jobs
A new series NFL's Most Interesting Jobs premieres TODAY with NFL Network analyst Steve Smith Sr.
Each episode airs on Tuesday at 1:00 PM ET on the NFL's YouTube channel and explores the NFL's most interesting jobs. From feeding an entire NFL organization to preparing the locker room for Super Bowl LVI, each episode finds Smith Sr. learning a new job as he shares the stories of individuals who help the NFL and teams operate.
Provided below is a broadcast schedule of each episode:
TODAY: NFL Head Chef and Nutritionist – Smith Sr. joins the Minnesota Vikings' head chef and nutritionist to learn what it takes to feed a team and keep them healthy. Full episode available HERE

Tuesday, October 4: NFL Coaching Staff – Smith Sr. joins the New York Giants' coaching staff to find out what it takes to get the players ready for Sunday

Tuesday, October 11: NFL Equipment Manager – Smith Sr. learns from the Los Angeles Rams' equipment staff what it takes to get the locker room ready for Super Bowl LVI

Tuesday, October 18: NFL K Ball Specialist – Smith Sr. takes the field as the K Ball Specialist for the Kansas City Chiefs to learn how the team manages the proper kicking footballs during the game

Tuesday, October 25: NFL Strength and Conditioning Staff – Smith Sr. joins the Buffalo Bills' Strength and Conditioning staff to learn all of the techniques used to make sure players can play to their best ability on game day
ABOUT NFL MEDIA
NFL Media is comprised of NFL Network, NFL RedZone, NFL Films, NFL.com, the NFL app, NFL+ and streaming service, the NFL Channel.
Seven days a week, 24 hours a day, 365 days a year, fans turn to NFL Network to receive information and insight straight from the field, team headquarters, league offices and everywhere the NFL is making news. Launched in 2003, NFL Network gives fans unprecedented year-round inside access to all NFL events, including the Super Bowl, Playoffs, regular season, preseason, Pro Bowl, Pro Football Hall of Fame induction weekend, NFL Draft, NFL Scouting Combine, Senior Bowl, league meetings, minicamps and training camps.
For fans on the go, all NFL Network programming can be streamed live through the NFL app and NFL Network app on smartphones, tablets, PCs and connected TV devices (Amazon Fire TV, Android TV, Apple TV, Roku and Xbox One). Access is available for NFL Network subscribers of participating TV providers. For more information, go to NFL.com/nflnetwork.
COURTESY NFLmedia.com