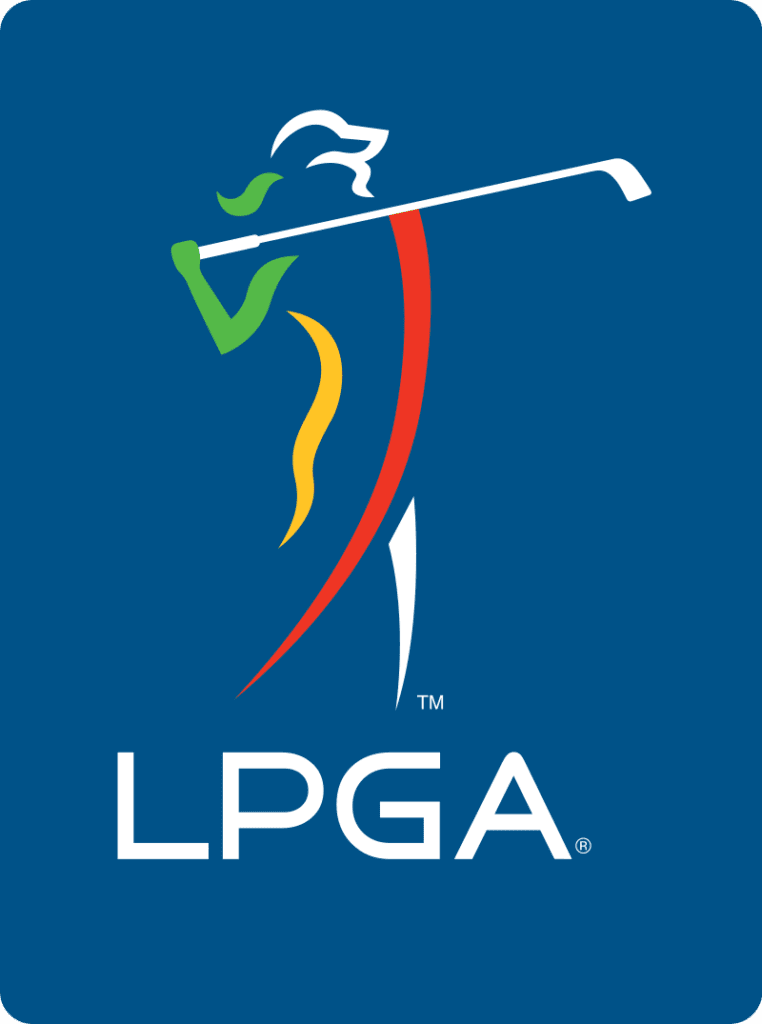 Walmart NW Arkansas Championship presented by P&G
Pinnacle Country Club | Rogers, Arkansas | Sept. 23-25, 2022
Second-Round Notes
Sept. 24, 2022
Course Setup: 36-35—71; 6,273 yards (Scoring Average: R1: 69.764; R2: 68.768)
Weather: Partly sunny skies with temperatures topping out at 89 degrees and winds gusting up to 18 mph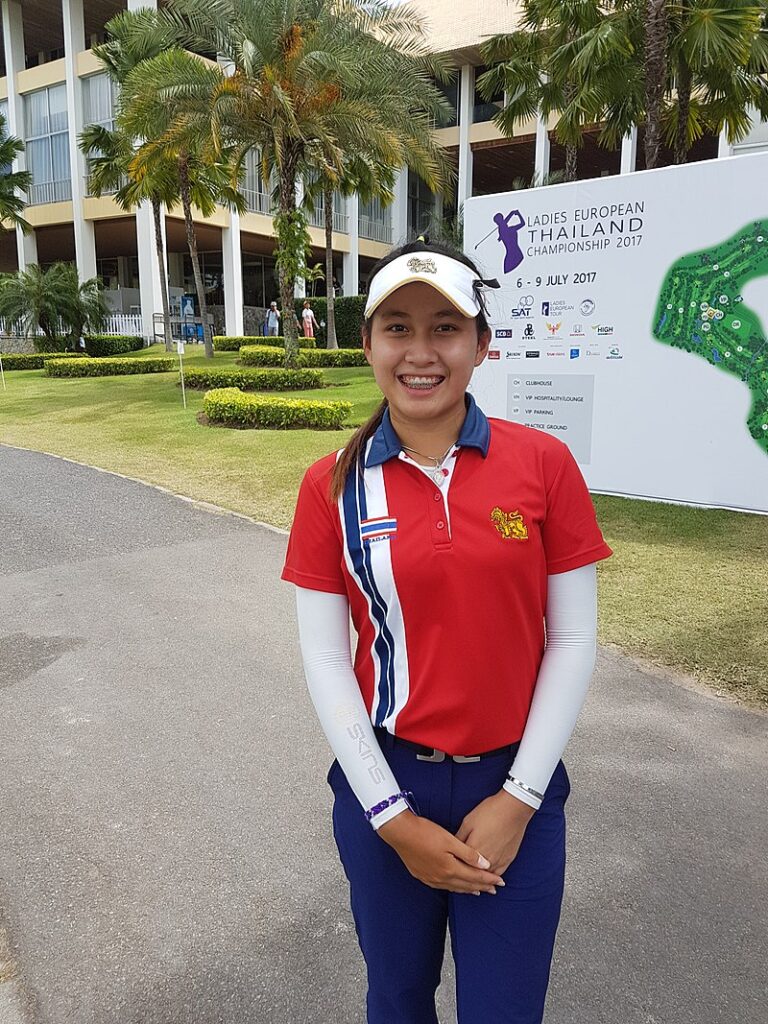 ATTHAYA THITIKUL TIES TOURNAMENT RECORD, TAKES LEAD AT WALMART NW ARKANSAS CHAMPIONSHIP
Rolex First-Time Winner Atthaya Thitikul took the biggest advantage of Moving Day at the Walmart NW Arkansas Championship presented by P&G in Rogers, Ark. The 19-year-old fired a bogey-free, 10-under 61 to tie the 18-hole tournament scoring record first set by major champion So Yeon Ryu in 2017 and now has a one-shot lead heading into Sunday. The 61 is the lowest round of Thitikul's LPGA Tour career, besting her previous record of 63 by two shots, and her 36-hole total of 128 is also a new career-low, three shots better than the 131 she recorded at the 2021 Honda LPGA Thailand. After going out in 32 on the back nine, Thitikul absolutely torched the front nine, finishing eagle-birdie-birdie to cap off the record-tying round – 18 holes that saw her mind just go "blank" as she was playing.
"I had a really good game even yesterday, but I just didn't make the putt that much," said the rookie, who needed just 26 putts to get the job done on Saturday. "I hit a pretty good shot and then just keep rolling the ball, patient, and make the putt more than yesterday. I think my mind went blank and just nothing there. Just hit a shot, just tap it in, putt it in. Like totally blank. I think when I play really good golf or shoot like really low score my mindset is like blank. It's really good to keep that blank mind for tomorrow."
It's the first time in Thitikul's young career that she'll sleep on the 36-hole lead or co-lead, but she isn't any stranger to being in contention on Sunday. She became a Rolex First-Time Winner earlier this season at the JTBC Classic presented by Barbasol after defeating Nanna Koerstz Madsen in a playoff at Aviara Golf Club. When asked what it would mean to capture her second win in such a short amount of time, the 2022 rookie gave a Tour veteran's answer.
"I think everyone that plays out here wants to win; I want to win as well," said Thitikul. "Every week that we play we want to win, and just like if it's your day, it's your day, like I said every single time. If it's not, then it's not. But if I can win tomorrow, which would be my number two on the Tour, it's going to be pretty special."
One shot back is Yuka Saso, who like Thitikul, knows what it's like to win at just 19 years old. Saso became an LPGA Tour Member after her victory at the 2021 U.S. Women's Open presented by ProMedica and is looking for her first win since that fateful day at The Olympic Club in San Francisco. She followed up her blemish-free, first-round 64 with another bogey-free round, 6-under 65 that has her in solo second at -13.
"Just trying to be patient and trying to play consistent, trying to have fun," said Saso, who hit 8 of 13 fairways and 13 of 18 greens on Saturday. "That's been my mindset this week. I don't think I'm going to change anything. Trying to have fun and learn a lot tomorrow."
Lilia Vu is in the mix for the second straight event despite battling some back discomfort that's been plaguing her since last week's AmazingCre Portland Classic. Vu carded second-straight 65 on day two that was highlighted by three consecutive birdies on 16, 17 and 18 and an eagle on the par-5 7th. She currently sits in solo third, two shots back of Thitikul. It's the third time this season she's been within five of the lead entering the final round and Vu has yet to capitalize on the opportunity, still working towards that elusive first LPGA Tour title.
"I feel like it was never a matter of my game or skills that were lacking. I felt like I wasn't looking at golf in a healthy and positive way. Every shot was life or death," said Vu. "I feel like I figured it out last year. I'm just going to go out there and have fun. I know how good I am. I'm going to try my best, and whatever happens, happens. Taking that mindset into this year has helped me as well."
Nine players are in a tie for fourth at -10, most notably Chevron champion Jennifer Kupcho, who is looking for her fourth victory of the 2022 season,and six-time LPGA Tour winner Danielle Kang, who is making just her third start since undergoing treatment for a tumor on her spine. A total of 70 players made the cut at -4, including University of Arkansas alums Alana Uriell and Gaby Lopez.
WITH A WIN
Atthaya Thitikul would earn her second win of the 2022 season and would be the first player since Sung Hyun Park (2017) to card multiple wins during her rookie year; she became a Rolex First Time Winner at the JTBC Classic presented by Barbasol
Thitikul would be the fourth player from Thailand to earn multiple wins on the LPGA Tour, alongside Ariya Jutanugarn (12), Moriya Jutanugarn (2) and Jasmine Suwannapura (2)
Yuka Saso would earn her first win since the 2021 U.S. Women's Open presented by ProMedica; she would join Furue as the second player from Japan to win during the 2022 Tour season
Saso would become the ninth Japanese player to win two or more times on the LPGA Tour
Lilia Vu would be the seventh different American to win this season, joining Kang, Kupcho, Marina Alex, Lizette Salas, Ally Ewing and Andrea Lee
Vu, H.J. Choi, Muni He, Megan Khang and Jeongeun Lee5 would become the tenth Rolex First-Time Winner this season
It would tie for second-most First-Time Winners in a season and would be only the fourth time in the Tour's history where there were at least ten different First-Time Winners in one year
Chella Choi would earn her second LPGA Tour victory and her first since the 2015 Dana Open presented by Marathon
C. Choi, H. J. Choi or Jeongeun Lee5 would be the fifth Korean to win on the LPGA Tour this season; H.J. Choi or Lee5 would become the 48th different winner from the Republic of Korea
Danielle Kang or Thitikul would become the fourth player to have multiple wins this season, joining Kupcho, Minjee Lee (2) and Brooke Henderson (2)
Hye-Jin Choi would be the fourth 2022 rookie to win this season, alongside Atthaya Thitikul (JTBC Classic presented by Barbasol), Ayaka Furue (Trust Golf Women's Scottish Open), and Maja Stark (ISPS Handa World Invitational)
Jennifer Kupcho would be first player to have four or more wins in a single season since Jin Young Ko in 2021
Charley Hull would become the sixth player from England to have multiple Tour wins, joining Laura Davies (20), Alison Nicholas (4), Trish Johnson (3), Karen Stupples (2) and Georgia Hall (2)
Ryann O'Toole would earn her first win since becoming a Rolex First-Time winner at the 2021 Trust Golf Women's Scottish Open
DANIELLE KANG PROUD TO BE IN CONTENTION ONCE AGAIN IN ARKANSAS
Six-time LPGA Tour winner Danielle Kang expressed nothing but gratitude following Friday's second round at the Walmart NW Arkansas Championship presented by P&G. She went bogey-free for the second day in a row, carding a 6-under 66 on Moving Day in Rogers, Ark. and tying her second-lowest round of the 2022 season, which she last shot at the CP Women's Open. Kang is making just her third LPGA Tour start since June after undergoing treatment for a tumor on her spine and is incredibly proud of her effort thus far this week, even if there were still a few shots she wasn't pleased with.
"The journey has been very tough. It's actually unexplainable I think. People around me experience the hardship more, trying to keep me calm and back on track. It's taken a village to get me back out here, and I'm proud to be standing here in front of you knowing that I'm contending tomorrow," said Kang, who carded rounds of 67 and 65 to sit in a tie for fourth. "Genuinely, I just want to cry, because it's been a crazy journey for me and I know it's going to be not easy moving forward. But even the fact that I got myself in contention, I'm proud, because it's just so hard to wake up so early and I have to do so many things so that I can just play golf."
It's the fifth time this season that Kang has been within five of the lead entering the final round. In those four previous instances, she has one win that came at the Hilton Grand Vacations Tournament of Champions and two additional top 10s, including a solo second at the Gainbridge LPGA at Boca Rio. This is Kang's 11th time playing the Walmart NW Arkansas Championship and, in her ten previous appearances, she's had two top-five finishes, a tie for second in 2019 and a tie for fourth in 2021. Considering her history with Pinnacle Country Club and considering she has a renewed hunger to win propelling her forward, Kang is sure to be dangerous on championship Sunday.
"I finished here probably second place, third place, fourth place, seventh place, I don't even know, but I know I've come close many times," Kang said. "I just really want to win here. I've given myself enough opportunities, and I'm happy that I have an opportunity tomorrow. So just go out there and give it everything I've got. My host family really wants a trophy."
FOURTH WIN OF 2022 JUST WITHIN REACH FOR JENNIFER KUPCHO
When you become a Rolex First-Time Winner and major champion, then win two more titles within just a few months of each other, the expectation to keep performing at a high level can be difficult to manage. Just ask Jennifer Kupcho, who has seemingly achieved it all in 2022 but is still eager to for more as the season comes to an end. The 25-year-old won The Chevron Championship in March, the Meijer LPGA Classic for Simply Give in June and the Dow Great Lakes Bay Invitational with partner Lizette Salas in July, but her last several weeks on Tour have been less than ideal by her standards.
"I think it's hard, especially being in the spotlight after getting a lot of attention this year. Coming off a couple bad weeks, it's hard," said Kupcho, who has missed the cut in each of her last two starts. "Golf is a hard game. It's mental already. Then to not have confidence going into a week is really hard. So really just working with my swing coach, who's also my mental coach, just getting through it and realizing that I've put in the work, that it's going to pay off."
That work seems to be paying off this week as Kupcho sits just two strokes out of the lead at the Walmart NW Arkansas Championship presented by P&G. On Saturday, the American went bogey-free to shoot a 5-under 65, moving to -10 overall after her first-round 67. Kupcho, who hit 11 of 13 greens and 17 of 18 fairways with 31 putts, said it was a combination of solid putting and ball striking that led to her second-round success.
"I'm hitting the ball pretty well this week. I came off a couple rough tournaments, so really just trying to get my confidence going early in the round, and that's what I did," she said. "It's nice to see the ball going in. I've definitely been trimming the edges a little bit the last couple weeks, so to see them actually fall, and see the hard work that I've been putting in actually pay off, is really nice."
With 18 holes left at Pinnacle Country Club, Kupcho will vie for her fourth title of the season as well as the fourth win of her career. The last player with four wins in a single season on the LPGA Tour was Rolex Women's World Golf Rankings No. 1 Jin Young Ko in 2021. But, regardless of whether she wins or not, Kupcho said she is happy with the season she's had, never in her wildest dreams imagining she would achieve what she has already in such a short amount of time.
"It's so hard to win out here, so to get them all so quickly in one season is pretty amazing," she said. "So I'm just blessed to be out here playing."
PLAYER NOTES
Rolex Rankings No. 5 Atthaya Thitikul (1, 67-61)
She hit 12 of 13 fairways and 16 of 18 greens, with 26 putts
Thitikul's second-round 61 is her career-low 18-hole score on the LPGA Tour; her previous low score was a 63, which she shot during the fourth round at the 2022 Cognizant Founders Cup
Her 36-hole score of 128 is also a career-low; her previous best was a 131 at the 2021 Honda LPGA Thailand
Thitikul became the third Rolex First-Time Winner of 2022 with her win at JTBC Classic presented by Barbasol; she followed Leona Maguire (LPGA Drive On Championship) and Nanna Koerstz Madsen (Honda LPGA Thailand)
At 19 years and 25 days, Thitikul was the youngest winner on the LPGA Tour since Brooke Henderson won the 2016 AmazingCre Portland Classic at 18 years, 9 months and 23 days
The last 19-year-old before Thitikul to win on Tour was Yuka Saso at the 2021 U.S. Women's Open presented by ProMedica (19 years, 11 months, 21 days)
In 2021, Thitkul won the Race to Costa del Sol, Rookie of the Year, and Player of the Year honors; she joined Dame Laura Davies, Carlota Ciganda and Esther Henseleit as the only players to win the Race to Costa del Sol and Rookie of the Year in the same year
Also known by her nickname "Jeeno"
Rolex Rankings No. 33, Yuka Saso (2, 64-65)
She hit 8 of 13 fairways and 13 of 18 greens with 26 putts
Saso is bogey-free through 36-holes; her 129 is the lowest 36-hole score she has shot since the 2021 LOTTE Championship, where she shot 128.
Her first-round 64 was her lowest first-round score since the 2021 LOTTE Championship
This is Saso's 20th event of 2022; she's recorded two top-10 finishes, including a season-best solo third result at the Gainbridge LPGA at Boca Rio
This is her second season on the LPGA Tour; she accepted immediate LPGA membership after her 2021 victory at the U.S. Women's Open presented by ProMedica
Saso has made $1,977,848 in career earnings and has notched eight top-10 finishes with one win
Saso won the 2021 U.S. Women's Open presented by ProMedica by defeating Nasa Hataoka with a birdie on the third playoff hole at The Olympic Club in San Francisco
Saso was the fourth player in three years to win a major as a non-Member, following A Lim Kim (2020 U.S. Women's Open), Sophia Popov (2020 AIG Women's Open) and Hinako Shibuno (2019 AIG Women's Open)
Saso represented Japan at the 2020 Tokyo Olympics, where she finished T9
Rolex Rankings No. 51 Lilia Vu (3, 65-65)
She hit 11 of 14 fairways and 14 of 18 greens with 26 putts
This is Vu's 18th event of the 2022 LPGA Tour season; she finished third at the Bank of Hope LPGA Match-Play presented by MGM Rewards and has four other top-10 finishes
This is Vu's second full season on the LPGA Tour; she has five career top-10 finishes, all in 2022
This is Vu's first appearance in the Walmart NW Arkansas Championship; she missed the cut in 2019
Three-time Epson Tour winner and won the 2021 Ascensus Race for the Card to regain LPGA Tour status for 2022
Member of the 2018 Arnold Palmer Cup and USA World Amateur Teams
As a UCLA Bruin, was awarded 2018 PING WGCA Player of the Year, Pac-12 Conference Golfer of the Year and Honda Award finalist, also three-time WGCA First Team All-American and All-Pac 12 performer
First on the all-time UCLA career victory list with eight individual titles
SOCIAL MEDIA: #DRIVEON
Tournament: @NWAChampionship (Twitter, Instagram & Facebook); #NWAChampionship
LPGA Tour: @LPGA and @LPGAMedia (Twitter), @lpga_tour (Instagram)
TOURNAMENT SCORING RECORDS
18 holes: 61; So Yeon Ryu, second round, 2017; Atthaya Thitikul, second round, 2022
36 holes: 126; So Yeon Ryu, 2017; Anna Nordqvist, 2020
54 holes: 192; Nasa Hataoka, 2018
COURTESY LPGA TOUR COMMUNICATIONS