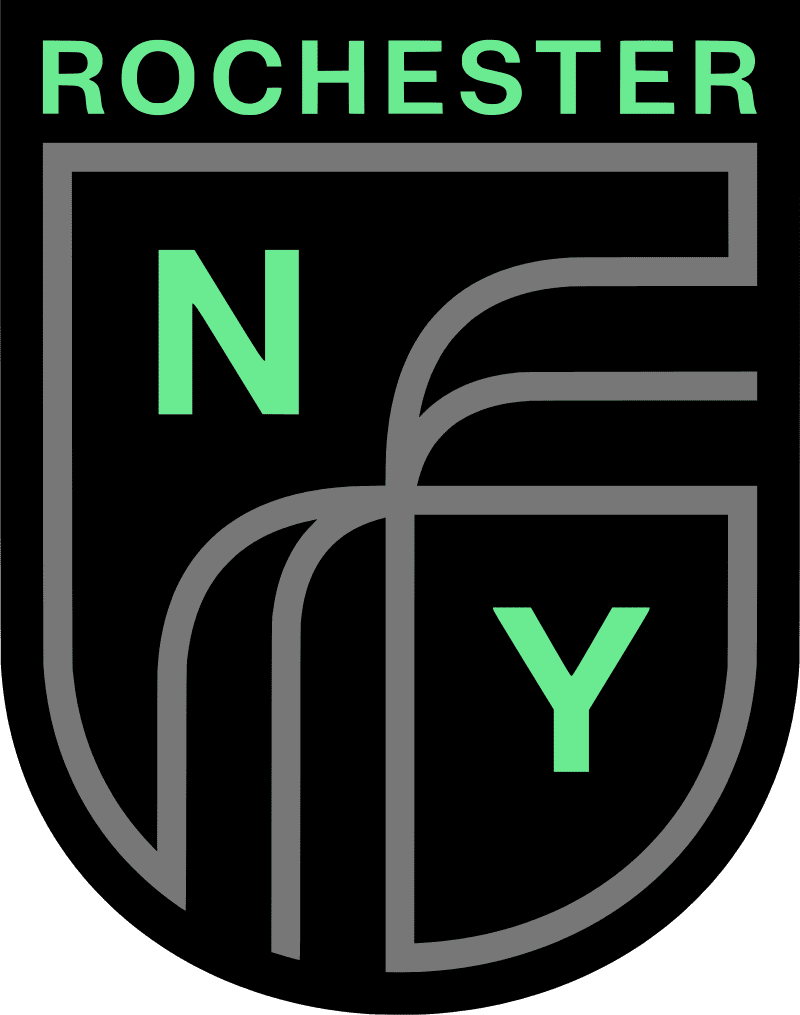 The first MLS NEXT Pro regular season is now done and dusted, and we get a chance to move into the next phase of the 2022 campaign.
Knockout soccer in the postseason.
RNY FC made the top four and gets a chance to add a piece of silverware to the cabinet, if it can navigate three tricky games against three very good teams.
But coaches always say "Focus on the game in front of you." A potential Eastern Conference title and MLS NEXT Pro championship are fantastic goals to have, but first, Rochester has an extremely daunting task in front of it Saturday.
As the fourth seed in the Eastern Conference, RNY FC gets a trip to Columbus to take on the team that ended the regular season six points clear of any of the other 20 teams in the league: the Crew II. Columbus won 16 of its 24 matches and only lost three times, and went 11-1 at Historic Crew Stadium during the season. Their goal difference of +40 was 33 clear of the other three playoff teams in their conference, and only the Tacoma Defense (32) were within 23 goals of this vaunted offensive attack lead by potential league MVP Jacen Russell-Rowe.
But guess who handed the Crew II their only loss at home?
There is no other way to put it: this is going to be a monumental test for Rochester. But all season, this RNY FC team has faced challenges and found ways to overcome them.
Visa issues prior to the season, month-plus long winless streaks, injuries, you name it, Rochester dealt with it. The team never waivered, and here they are, with a chance to keep their season going for one more week.
Who better to open the first MLS NEXT Pro playoffs than us?
MLS NEXT Pro Match Week 24
1-Columbus Crew II vs. 4-RNY FC, Eastern Conference Semifinals, Saturday, Sept. 23, 3 pm.. EDT (8 p.m. UK time), Historic Crew Stadium.
Streaming
Use this link to the MLS NEXT Pro site to watch the contest.
Result in the league last match
RNY FC: drew 2-2 with NYCFC II
Columbus Crew II: defeated FC Cincinnati II 9-0
Result last times teams played
RNY FC won 4-0 on May 29; RNY FC drew 0-0, won 4-2 on penalties
Next match for both teams
TBD. Eastern Conference Final for winner, end of season for defeated team
Player to watch for Columbus Crew II
Jacen Russell-Rowe, F: well, this is about the easiest player to watch we have had all season. Russell-Rowe has torn apart the MLS NEXT Pro to the tune of 21 goals (league leader by five) and had four goals in the 9-0 win last weekend. He has missed the two games with Rochester playing up with the main club, but if he is on the pitch, odds are he is going to find the net at some point: RNY FC just has to limit the damage.
Player to watch for RNY FC
Gibran Rayo, F: he has 13 goals and was the clear goal-scoring leader for Rochester. If Russell-Rowe and Columbus are at full strength, RNY FC will most likely need to score goals to stay in the match: they will probably come from Rayo.
Prediction
All season, I, along with so many of you, have Believed Impossible. The picture looked very bright at times, and it also looked bleak, testing our resolve. This is now the postseason, and it is win, or go home. The end of the first season of MLS NEXT Pro action is close, but for one of these teams, there will be at least one more game.
RNY FC had Columbus' number in the regular season, but Russell-Rowe did not play. The Crew II were 11-1 at home this year, but guess who gave them that 4-0 loss? That is right, your Rochester side. If RNY FC wins, there has to be goals: it is not going to be 1-0. My head says Columbus wins 3-1, but my heart always Believes Impossible, and says RNY FC comes away with a 2-2 draw, and advances 4-3 in penalties with Caique the hero for the 20th time this campaign.
BELIEVE IMPOSSIBLE!!!!!
COURTESY ROCHESTER NYFC COMMUNICATIONS