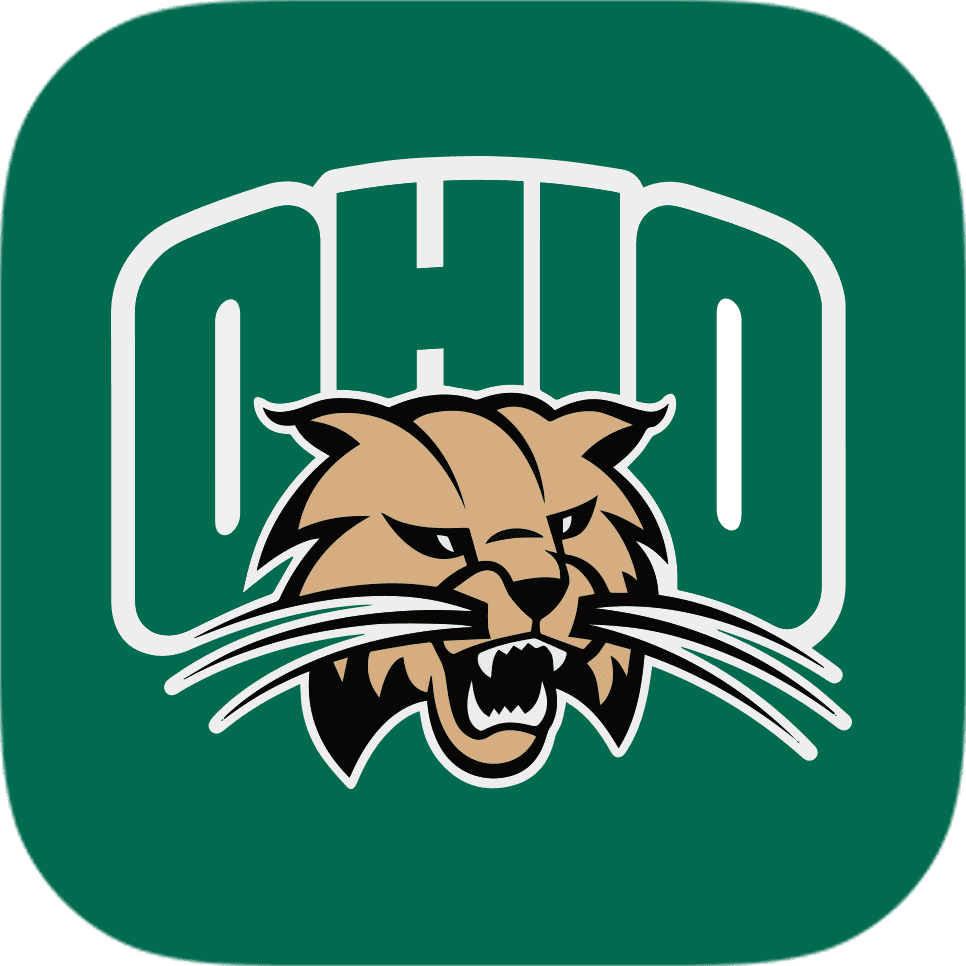 9/10/2022
FOLLOW OHIO FOOTBALL: Facebook | Twitter | Instagram

UNIVERSITY PARK, Pa. – The Ohio football team (1-1) took on Penn State (2-0) for the first time since 2012, falling 46-10 inside Beaver Stadium.
"We came in to win the football game and it didn't go our way," said head coach Tim Albin. "As a staff, we need to take 24 hours and get a few guys' bumps and bruises cleaned up. Next week on the next stage we're going to look better."

Redshirt freshman running back Sieh Bangura (Bowie, Md.) scored the Bobcats' only touchdown of the day with a one-yard rush in the second quarter. In the air, redshirt junior quarterback Kurtis Rourke (Oakville, Ontario, Canada) was 14-for-30 with 119 yards while redshirt freshman quarterback Parker Navarro made his Ohio debut, going 2-for-7 with 28 yards.

On defense, both redshirt seniors John Gregory (Indian Land, S.C) and Bryce Houston (Lewis Center, Ohio) had six tackles with three solo tackles each, while graduate student safety Tariq Drake (Leavittsburg, Ohio) finished the day with five solo tackles. Freshman kicker Nathanial Vakos (Avon, Ohio) was 1-for-1 on field goals, maintaining his perfect start to his collegiate career.

Penn State struck first, scoring the first seven points of the game with 6:45 remaining in the first quarter. The Nittany Lions took a 14-0 lead at the end of the quarter with a one-play, 85-yard drive. In the second quarter, a PSU safety tacked on an additional two points for the Nittany Lions. With 5:10 remaining, a 25-yard field goal put Penn State ahead 19-0.

The Bobcats scored their first and only touchdown of the game with 1:34 remaining in the second quarter. The eight-play, 75-yard drive ended with a one-yard rush by Bangura, followed by an extra point from Vakos to put the score at 19-7. With 15 seconds remaining in the half, a PSU touchdown left Ohio trailing 26-7.
"I think we played really hard as a team; there were stretches where we looked really good both offensively and defensively," said Rourke. "I'm really proud of the guys because they worked really hard."

Penn State tacked on two more touchdowns before the end of the third, putting the score at 40-7. With 13:44 remaining in the fourth, a 28-yard PSU pass extended their lead once again. Vakos' 21-yard field goal marked the final points of the game, and the Bobcats fell, 46-10.
COURTESY OHIO ATHLETIC COMMUNICATIONS