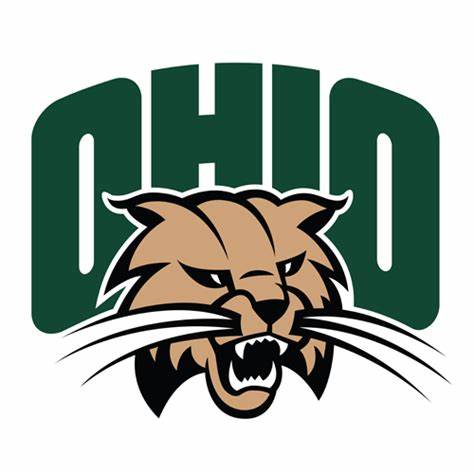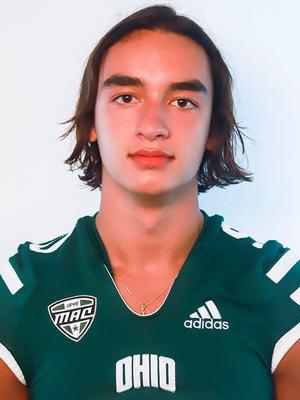 9/5/2022
FOLLOW OHIO FOOTBALL:Facebook | Twitter | Instagram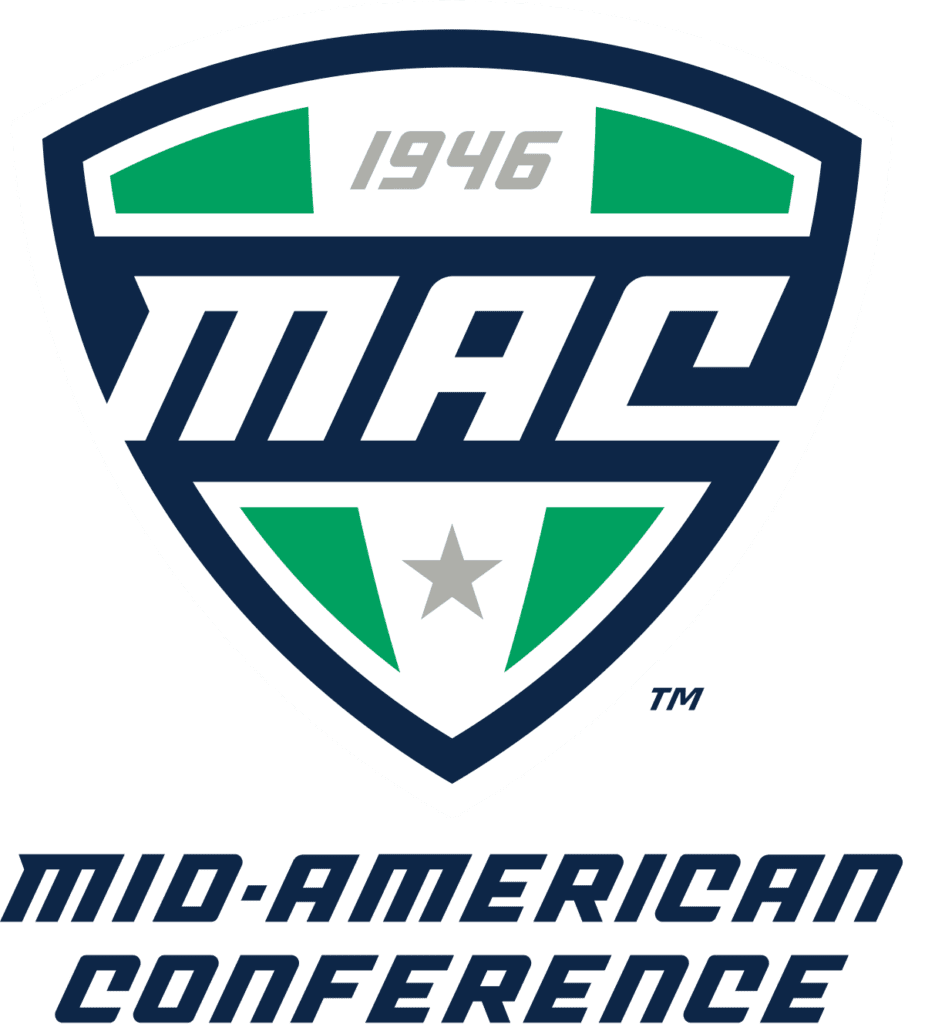 CLEVELAND – The Ohio football program's redshirt junior quarterback Kurtis Rourke and freshman kicker Nathanial Vakos both earned Mid-American Conference East Players of the Week accolades for their performances on Saturday. Rourke (Oakville, Ontario, Canada) was named the MAC East Offensive Player of the Week, while Vakos (Avon, Ohio) was named the MAC East Special Teams Player of the Week.
Rourke led the Bobcats to a 41-38 victory over the Florida Atlantic Owls, marking their first win of the 2022 season. Rourke also broke multiple personal records, setting two career highs. The redshirt junior hit 345 passing yards, surpassing his 308 yard record and threw four touchdown passes, beating his previous record of three. Overall, Rourke was 27-for-34 in the air. On the ground, he net 11 yards on 14 rushing attempts with one touchdown, putting him at five total.
Meanwhile, Vakos made his collegiate debut in the Bobcats' 41-38 victory over Florida Atlantic. The freshman kicker was 2-for-2 on field goals, putting Ohio on the board in the first quarter with a 29-yard kick. With 1:24 remaining in the second quarter, Vakos' second field goal attempt hit its mark, this time from 36 yards. He was also 5-for-5 in his PAT attempts.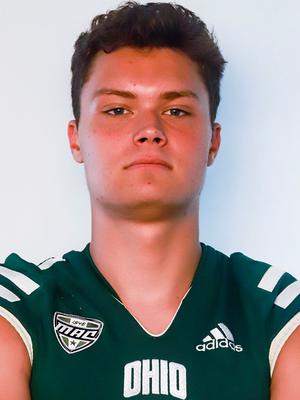 COURTESY OHIO ATHLETIC COMMUNICATIONS