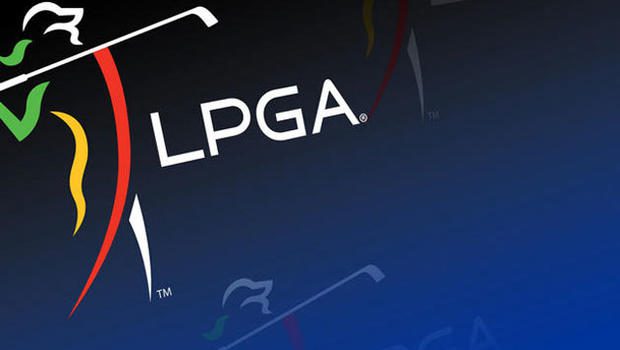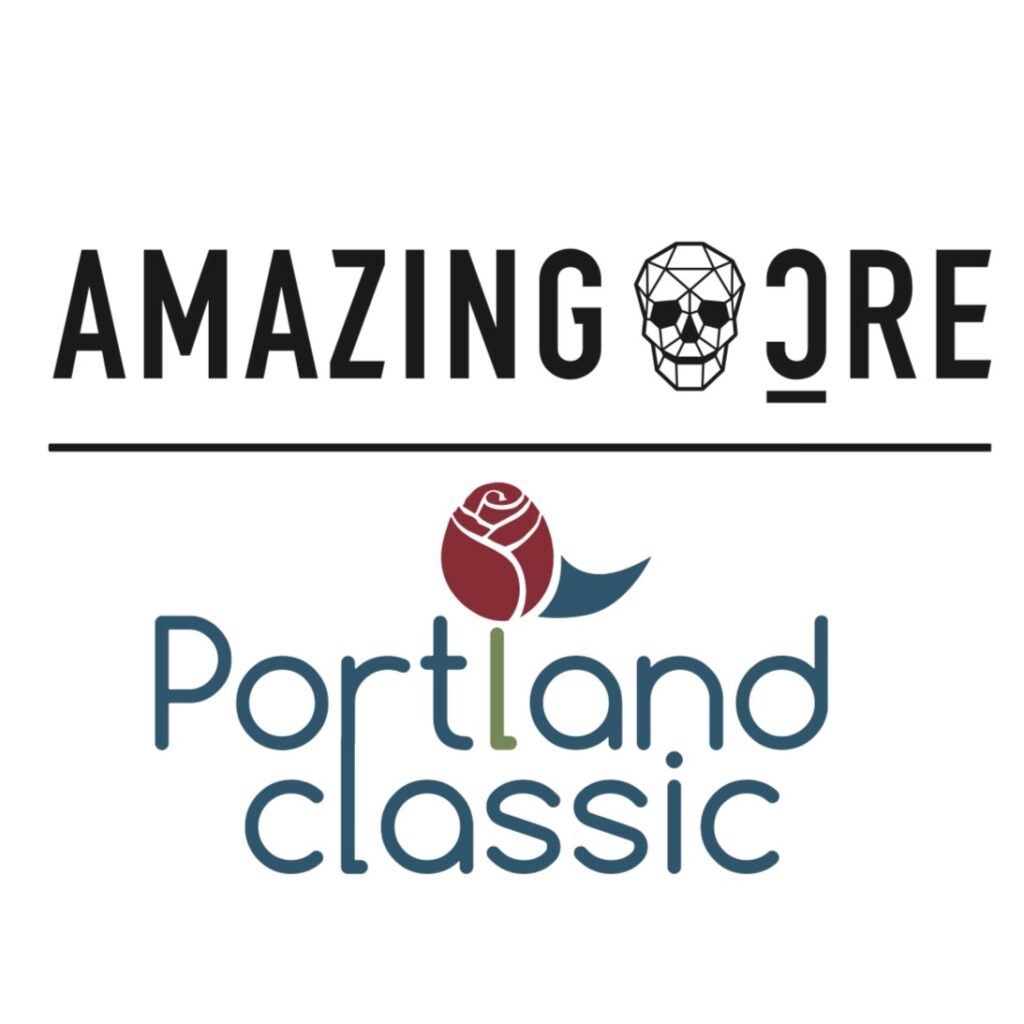 AmazingCre Portland Classic
Columbia Edgewater Country Club | Portland, Oregon | Sept. 15-18, 2022
Tuesday Pre-Tournament Notes
Sept. 13, 2022
LONGEST RUNNING NON-MAJOR ON LPGA TOUR RETURNS TO COLUMBIA EDGEWATER
After two years of weather-shortened events, the AmazingCre Portland Classic will return to its 72-hole glory at its long-time home, Columbia Edgewater Country Club. In 2021, the tournament was reduced due to severe storms, while 2020 saw a shortened event due to smoke from nearby wildfires.
Now in 2022, the tournament will return to full form for its 51st playing. The field is headlined by Rolex Rankings World No. 2 Nelly Korda and No. 5 Brooke Henderson and includes four past Portland champions, including two-time winner Henderson. Defending champion and World No. 1 Jin Young Ko withdrew from the event due to injury, but 2019 champion Hannah Green said she is happy to defend her title as the last player to have won the 72-hole event.
"Even when I returned in 2020, I think I played in the final group, so I had a good, almost a good result. I was in contention defending this trophy," Green said. "So hopefully, even though it has been a couple years since it has been back (to 72 holes), I can try and get my hands on the trophy again."
First played in 1972, no other non-major event has remained on the LPGA Tour schedule longer than the AmazingCre Portland Classic. And no other course has hosted the event more times than Columbia Edgewater. This year marks the 35th time the event will be played at the classic venue. Last year, the event was played for the first time at Oregon Golf Club, where Ko won by four strokes over Jeongeun Lee5. The last time it was played at Columbia Edgewater, Georgia Hall earned her second LPGA Tour title after a two-hole playoff with 2022 major champion Ashleigh Buhai.
"It's been a couple years since coming back to this golf club, and obviously it's one of my favorite courses to play… because I won, and also I think it's just really pretty golf course," Hall said. "Yeah, very honored to be back here."
WHAT YOU NEED TO KNOW ABOUT THE AMAZINGCRE PORTLAND CLASSIC
This is the 51st playing of the AmazingCre Portland Classic and the 35th time it has been played at Columbia Edgewater Country Club
In 2021, the event was played at Oregon Golf Club; World No. 1 Jin Young Ko won by four strokes over Jeongeun Lee5
Four past champions are in the field this week: Georgia Hall, Hannah Green, Marina Alex and Brooke Henderson
Seven 2022 LPGA Tour winners are in the field: Marina Alex, Ayaka Furue, Brooke Henderson, Eun-Hee Ji, Leona Maguire, Paula Reto, Maja Stark
Two of the top 10 players in the world will tee it up in Portland: Nelly Korda (No. 2) and Brooke Henderson (5)
No other non-major event has remained on the LPGA Tour schedule longer than the AmazingCre Portland Classic; the event was first played in 1972
Ten past champions of the event are LPGA Hall of Famers: Judy Rankin, Donna Caponi, Amy Alcott, Nancy Lopez, Betsy King, Patty Sheehan, Juli Inkster, Dottie Pepper, Annika Sorenstam and Lorena Ochoa
GEORGIA HALL HAPPY TO BE A PART OF THE HISTORY OF AMAZINGCRE PORTLAND CLASSIC
The AmazingCre Portland Classic has a storied history on the LPGA as the longest running non-major event on the Tour and 2020 champion Georgia Hall is honored to be a part of it. The two-time LPGA winner earned her most recent victory in Portland by defeating Ashleigh Buhai with a par on the second playoff hole. It was a special win for the English golfer, even with COVID-19 restrictions and local wildfires greatly affecting play.
"It was around COVID, so they had no leaderboards, and I didn't know where I was at all, even on the last hole. I bogeyed the last and I still didn't even know I had a chance. It was a little bit disappointing to know if I parred it I would've won outright," Hall said. "(I was) really happy to win in that playoff obviously after two holes, and to win in the America for the first time was really big and one of my goals for that year."
Hall is looking to continue a long run of consistent golf as she returns to the States and plays in her first LPGA event since the European swing ended in mid-August. She hasn't missed a cut in 14 events this season and has recorded two top-10 and five top-20 finishes. Hall earned her best result of the 2022 season during her last appearance on Tour, the ISPS Handa World Invitational presented by AVIV Clinics.
"(The European swing) is my favorite time of the year. I finished third in Ireland, which was my last event, so really good, consistent. Evian top 10 again and the Scottish and British. I love being back home and playing in front of the fans," she said. "Playing four in a row mentally was fairly tiring, so I took a good month off before coming back here just to kind of prepare as well best I could mentally and physically. And I'm ready for another three-, four-week stretch."
The key to defending her title at Columbia Edgewater Country Club – Jin Young Ko won the 2021 event at Oregon Golf Club – will be her putting, she said. According to Hall, putting is what won her the tournament in 2020 and her familiarity with the greens will give her an edge as she looks to add her name once more to the tournament's 51-year history.
"History is amazing, right? It is what makes golf so special as well," she said. "All the players love coming back to this event and taking part and, hopefully, I look forward to playing this event every year until I retire."
HANNAH GREEN BACK IN HER HAPPY PLACE IN PORTLAND
Portland, Oregon, is nearly 10,000 miles from Perth, Australia. But for Hannah Green, the City of Roses might be as close as she can get to a U.S. hometown. Green, who won the 2019 AmazingCre Portland Classic, loves everything about this week in the Pacific Northwest.
"I really enjoy the golf course. I feel like even though it's short it's rewarding for those who hit the ball well. I feel like this year I've been pretty consistent with my play, so I'm just hoping that the putter warms up a little bit," said Green. "And then, yeah, going back home to Australia, that always gives me good, gets me in a good mindset as well. I guess a lot of the girls have been posting about Proud Mary Cafe, an Australian style cafe, so I've been eating there already. Just a little bit of taste of home."
In her own words, 2022 has been a year of consistency for the two-time LPGA Tour winner. Green has made the cut in all 17 events, with her six top-10 finishes including two majors. She's currently 13th on Tour in Strokes Gained Total at 1.460, but says it is her putting that has kept her from being able to find her way back to the winner's circle.
"The last couple weeks the putter hasn't been as nice as I would like it. I've been struggling a little bit to read the greens, not necessarily like putting I think," said Green. "I think that comes with confidence, so it was already nice just to play nine holes this morning and hole a couple putts just because I remember which way they break."
Green's win at Columbia Edgewater in 2019 came courtesy of a strong performance on the greens. Those putts she holed Tuesday morning? She plans to use them to jog her memory and remind herself that she's done it here before.
"When I won here, that's really what got me over the line, was my putting," she said. "I'm hoping I can remember those putts I made coming down the stretch and try and do the same thing again."
DEFENDING CHAMPION JIN YOUNG KO OUT WITH INJURY
Last year's winner of the AmazingCre Portland Classic will not be defending her title in the Pacific Northwest this week.
Rolex Rankings World No. 1 Jin Young Ko announced on Tuesday that she will be out for several weeks due to injury. A prepared statement reads: "According to her management, Jin Young is sitting out the next few weeks under medical advisement for 'an overworked wrist.' She hopes to return at the BMW Ladies Championship."
In 2021, Ko won the Portland event by four strokes over Jeongeun Lee5 after the tournament was reduced to 54 holes due to severe storms.
Ko missed the cut in her last two starts, the AIG Women's Open and the CP Women's Open. So far in 2022, the defending Rolex LPGA Player of the Year has one win at the HSBC Women's World Championship, three top-five finishes and a tie for eighth at the Amundi Evian Championship.
AON RISK REWARD CHALLENGE – THE PAR-5 10TH AT COLUMBIA EDGEWATER COUNTRY CLUB
The 10th hole at Columbia Edgewater Country Club features a generous landing area off the tee, and while the tee shot may be welcoming, a critical decision awaits players on their approach. With water protecting the front-right portion of the green, players will make a critical decision on whether to go for this green in two. More than half (53%) of players who find the fairway are expected to go for the green, with just 29% going for it when finding the rough.
There are seven events remaining on the LPGA Tour before an Aon Risk Reward Challenge winner is crowned. Aon ambassador and the current No. 1 ranked player in the Race to CME Globe standings, Minjee Lee, sits in first place.

For more on the Aon Risk Reward Challenge, click here: https://www.lpga.com/statistics/aon-risk-reward-challenge
RACE TO THE CME GLOBE UPDATE
The season-long Race to the CME Globe continues through the AmazingCre Portland Classic. Minjee Lee holds a narrow lead over Brooke Henderson, who is in the Portland field while Lee is not. Lee has earned 2,509.703 points in 16 events while Henderson has 2,405.291 points in 18, meaning a solid finish from Henderson could put her in the top spot. Lydia Ko remains in third with 2,215.550 points, followed by Jennifer Kupcho (2,035.050 points) and In Gee Chun (1,804.803 points).
With her third career victory at the Kroger Queen City Championship presented by P&G, Ally Ewing jumped from 71st to 30th in the CME Globe standings, having earned 808.669 points this season. Jeongeun Lee6 and Maria Fassi, who finished second and third respectively in Cincinnati, also made progress in the standings with Lee6 moving from 53 to 43 with 652.250 total points and Fassi going from 96 to 67 with 389.680 points.
The Race to the CME Globe is a season-long points competition with LPGA Tour Members accumulating points in every official LPGA tournament to qualify for the season-ending tournament, CME Group Tour Championship. The player who wins the CME Group Tour Championship is named the "Race to the CME Globe Champion." Beginning in 2019, players started earning points at each official LPGA Tour event throughout the season leading up to the CME Group Tour Championship. The top-60 points earners and ties then earn a spot in the CME Group Tour Championship with the entire field competing for a $7 million purse highlighted by a $2 million winner's check, the largest single prize in the history of women's golf.
SOCIAL MEDIA – #DriveOn
Tournament: @PortlandClassic (Twitter) @amazingcreportlandclassic (Instagram), #BeAmazing
LPGA: @LPGA, @LPGAMedia (Twitter), @lpga_tour (Instagram)
TV & STREAMING TIMES (all times Eastern on Golf Channel, golfchannel.com and the NBC Sports App)
Thursday, Sept. 15 – 3-6 p.m.
Friday, Sept. 16 – 3-6 p.m.
Saturday, Sept. 17 – 3-6 p.m.
Sunday, Sept. 18 – 3-6 p.m.
COURTESY LPGA TOUR COMMUNICATIONS