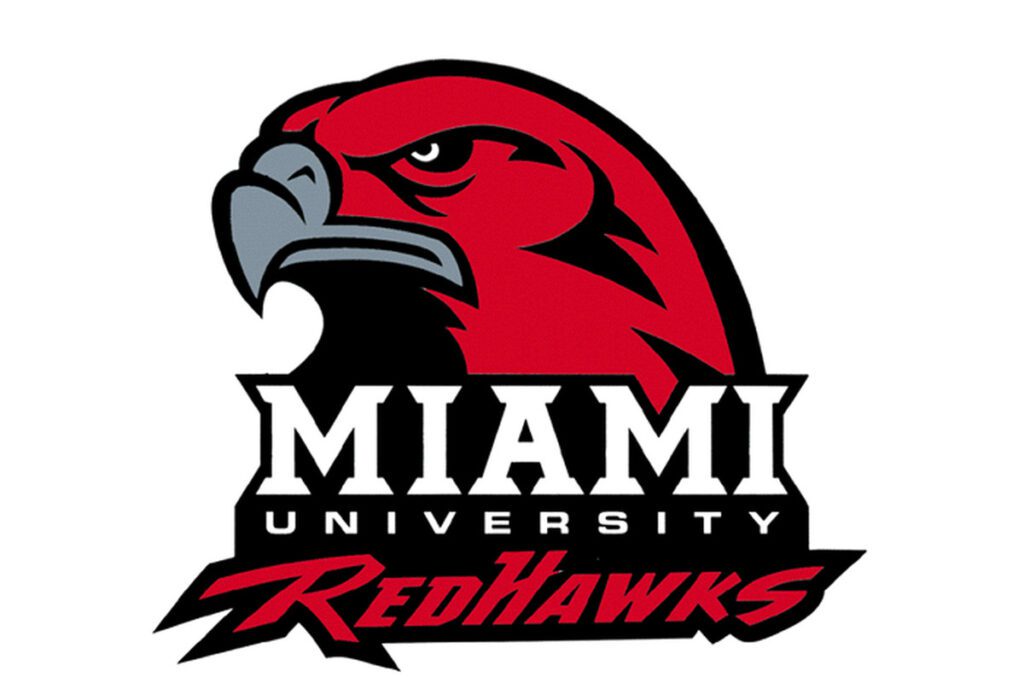 9/3/2022
LEXINGTON, Ky.—The Miami University football team went on the road Saturday to take on No. 20/21 Kentucky in the 2022 season opener. Although the game was tied 10-10 late in the first half, the Wildcats (1-0, 0-0 SEC) pulled away in the third quarter and went on to post a 37-13 win over the RedHawks (0-1, 0-0 MAC).

Brett Gabbert completed 20 of 28 passes for 166 yards, with over half of those yards going to Mac Hippenhammer (seven catches for 85 yards). Tyre Shelton rushed seven times for 50 yards and a score, while Ryan McWood made a game-high 11 tackles to lead the Miami defense.

HOW IT HAPPENED:
The RedHawks drove the ball right down the field on their first possession of the season, beginning with a key 3rd-and-10 conversion on a pass to Hippenhammer. After Gabbert moved the chains later on 4th-and-inches with a quarterback sneak, Shelton finished the drive with a 22-yard scoring run to give Miami a 7-0 lead.
The Wildcats answered back with a quick five-play, 79-yard scoring drive. Will Levis threw a six-yard touchdown to Brenden Bates to pull even at 7-7 midway through the first quarter.
Although each of Kentucky's next two drives got into the red zone, the Miami defense stiffened to hold UK to a total of three points. Eli Blakey thwarted the first drive with a fourth-down interception, while Ty Wise forced a field goal attempt on the next possession with a key sack.
After the ensuing kick put the Wildcats up 10-7, Miami promptly marched the other way and set up a 48-yard field goal from Graham Nicholson to knot things up at 10-10 with 6:10 left before intermission. Kentucky ended the half with a 25-yard field goal to take a 13-10 lead into the locker room.
Kentucky stretched its advantage in the third quarter with a pair of early touchdowns. After a 100-yard kick return score by Barion Brown, a Miami fumble led to an eight-yard touchdown drive for the home team. Trailing 27-10, the RedHawks put together an 11-play drive of their own, capped off by a 27-yard Nicholson field goal.
The Wildcats added a field goal in the third quarter and a touchdown in the fourth quarter to conclude the scoring.
NOTES:
Seven players made their first starts in a Miami uniform: Blakey, Wise, John Brekke, Devon Dorsey, Miles Marshall, Yahsyn McKee and Caiden Woullard.
Blakey's interception was the first of his college career.
Wise, Woullard, and Brian Ugwu each picked up their first sacks as RedHawks. Corey Suttle added a half sack in his Miami debut.
The RedHawks had the ball for more than 32 minutes and converted three of their four fourth-down attempts.
Miami held Kentucky to 50 rushing yards on 26 carries (1.9 yards per rush).
COURTESY MIAMI ATHLETIC COMMUNICATIONS