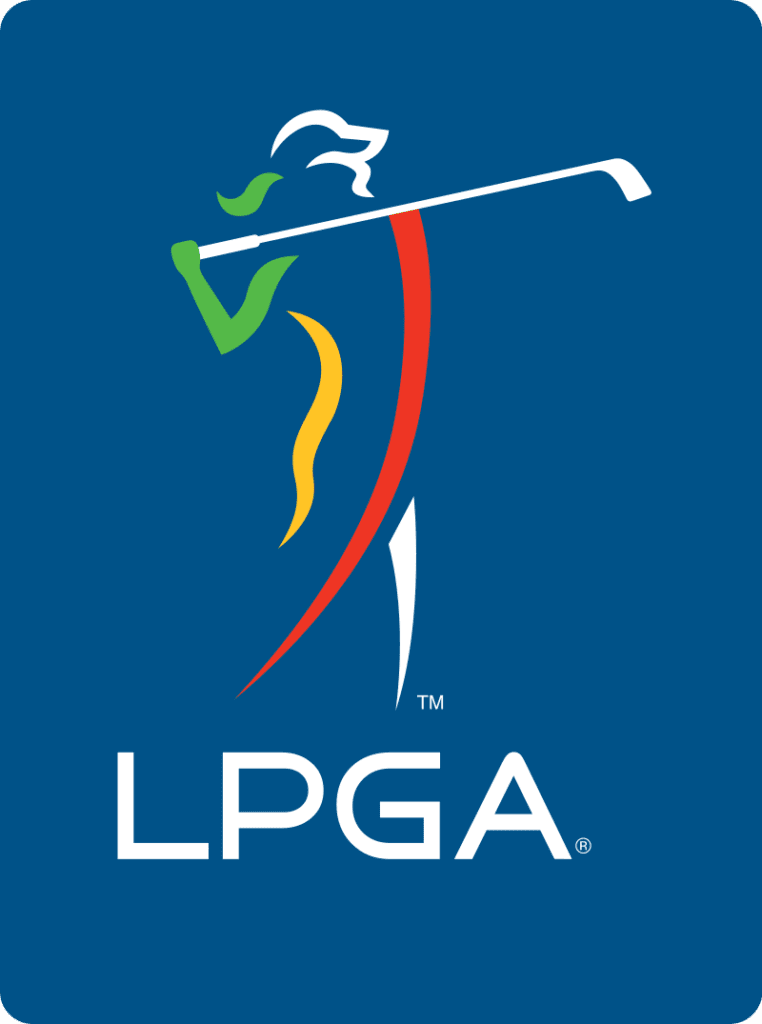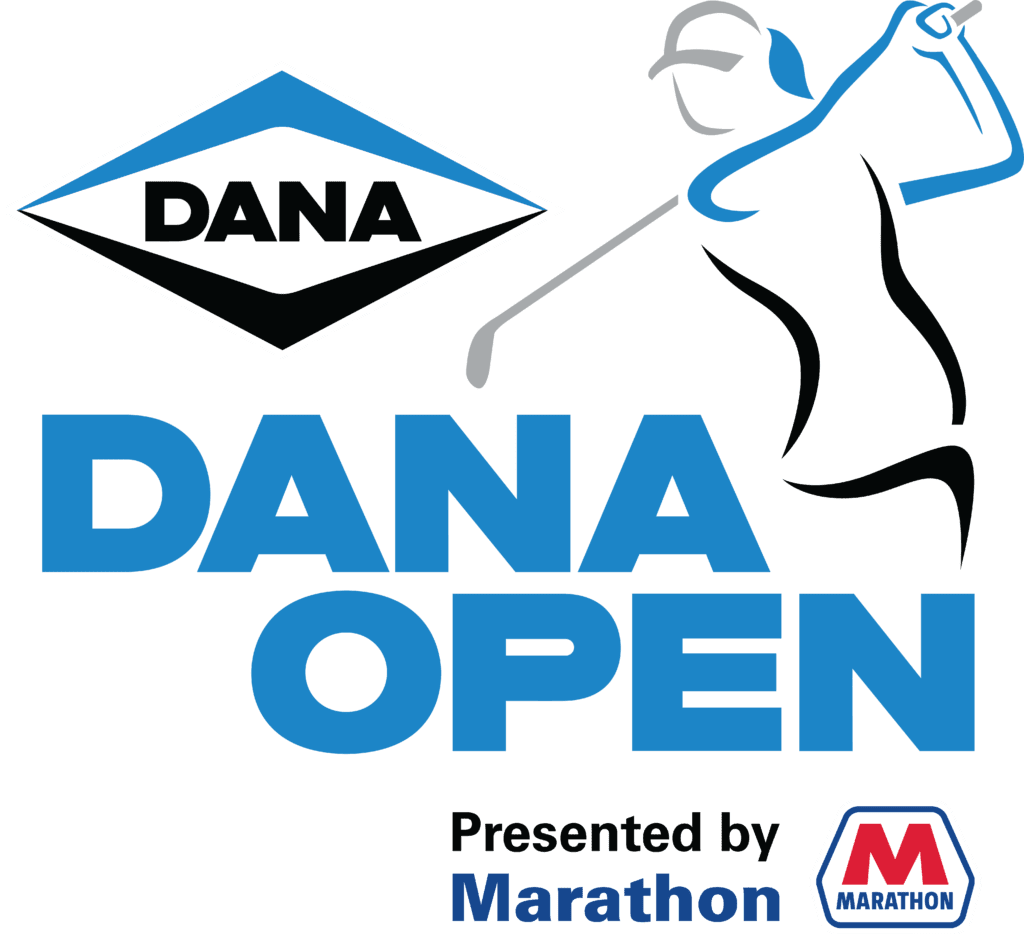 Dana Open presented by Marathon
Highland Meadows Golf Club| Sylvania, Ohio| Sept. 1-4, 2022
Third-Round Notes
Sept. 3, 2022
Course Setup: 34-37—71, 6,454 yards
Scoring Averages: R1 – 70.960; R2 – 70.612; R3 – 69.013
Weather: Partly cloudy skies this morning giving way to increasing clouds throughout the afternoon; temperatures peaking in the mid-80s this afternoon with peak winds SW around 6-12 mph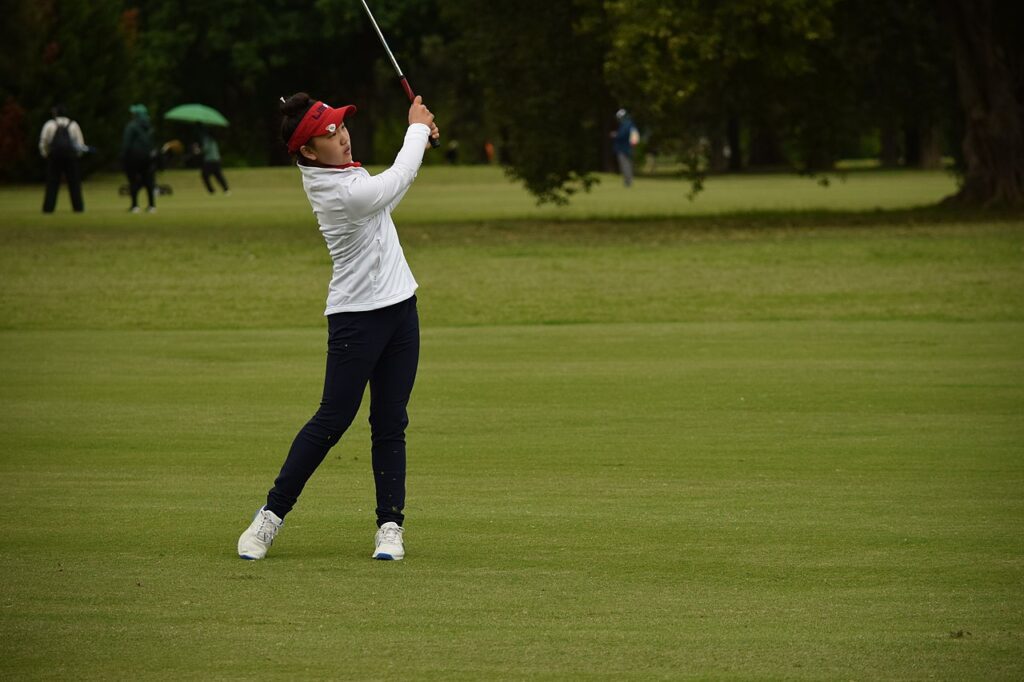 LUCY LI CARRIES LEAD INTO SUNDAY AT DANA OPEN PRESENTED BY MARATHON
With 18 holes left to play, Lucy Li is looking to add another accolade to her young resume at the Dana Open presented by Marathon. Li battled on a hot and humid day in Sylvania to maintain her lead from Friday, following her second-round 64 with a Saturday 67 to sit one stroke ahead of the pack at -14. Her 199 is her first 36-hole score on Tour below 200, besting her previous record that was set at the 2022 Honda LPGA Thailand where she finished T12.
The American, who has two professional wins on the Epson Tour in 2022, said she battled a few nerves on the first tee, getting off to a rocky start with bogeys on Nos. 1 and 7. Instead of faltering, Li rebounded with a birdie on No. 8 and continued to pick up speed after the turn.
"Birdieing 10, that was a good one. And then I think the birdie on 14, the par 3, was huge because I just missed a short putt the hole before, and so I was a little bit upset about that. It was nice to get one back there. A little bit of a longer putt. Kind of made up for the putt before," said Li. "So it was just good to keep the momentum going."
Li would go on to birdie two of her last three holes, Nos. 16 and 17, before stepping off the final green at Highland Meadows Golf Club with the clubhouse lead. Although she's already secured her LPGA Tour card for 2023 through the Epson Tour top 10, Li could accept immediate Membership with a win on Sunday and become the season's ninth Rolex First-Time Winner. The 19-year-old would also be the second winner under the age of 20 this season, following 2022 rookie Atthaya Thitikul in her victory at the JTBC Classic presented by Barbasol, and is currently sitting in a place she never expected to be in so soon in her professional golf career.
"It's been a kind of a whirlwind couple of months. Definitely didn't expected to be here a couple months ago, so I'm just really grateful to be here and have this opportunity," said Li. "Whatever happens tomorrow will happen."
Lurking behind Li are LPGA Tour winners Caroline Masson and Lexi Thompson in a tie for second at -13 after both players carded 6-under 65s. Masson went bogey-free for the second straight day, making three birdies on her first nine holes and three coming in on 16, 17 and 18. A victory on Sunday would be six years to the day since she last won on Tour at the 2016 Manulife Classic.
Thompson's round was highlighted by an eagle on No. 9 and three birdies at 15, 16 and 17 that got her into Sunday's final group alongside the youngster Li, who bested Thompson's record at the 2014 U.S. Women's Open presented by ProMedica by becoming the youngest qualifier in the major championship's history.
"I played with her a little bit. Not so much out here, but I think everybody knows how amazing of a player she is. I think she's broken every record," said Thompson. "Just speaks wonders to the amount of work that she's put into her game, just the amount of talent she has. So I'm really looking forward to playing with her tomorrow, and hopefully just be a lot of birdies to be made."
Seven players sit in a tie for fourth at -11, including defending champion Nasa Hataoka and 2019 Dana Open winner Sei Young Kim, who had a near albatross that led to an easy eagle putt on No. 18. "The tee shot little pulled it and it was miss it left bunker so I had good luck. And then from the second shot to the pin is 200 meters, and then if I hit over the pin it's no chance to make the birdie, so I had to pitch front edge. I hit solid and pitch front edge and it was almost make it," said Kim. "I'm very happy to do that. I never had an albatross in my life, so it was close."
Lydia Ko is also among that star-studded group. First off No. 10 in the morning wave, Ko's 64 put her in prime position just three shots back of Li to potentially earn the 18th victory of her LPGA Tour career. "Every day is a new day. You never know what's going to happen," said Ko. "I just got to focus on my game and have fun out there and see what happens after the end of tomorrow."
WITH A WIN
Lucy Li could accept immediate LPGA Tour Membership; her 500 CME Points and earnings from the Dana Open would then become official, and she would become a 2022 Tour rookie
Li would become the season's ninth Rolex First Time Winner, and the fifth consecutive, dating back to Ayaka Furue at the Trust Golf Women's Scottish Open
It would tie for third-highest First-Time winners in a season, and be only the fifth time in the Tour's history where there were at least nine different First-Time Winners in one year
A fifth-consecutive Rolex First-Time Winner would be a new record on the LPGA Tour; the current record is four, achieved four times including this season
COURTESY LPGA TOUR COMMUNICATIONS