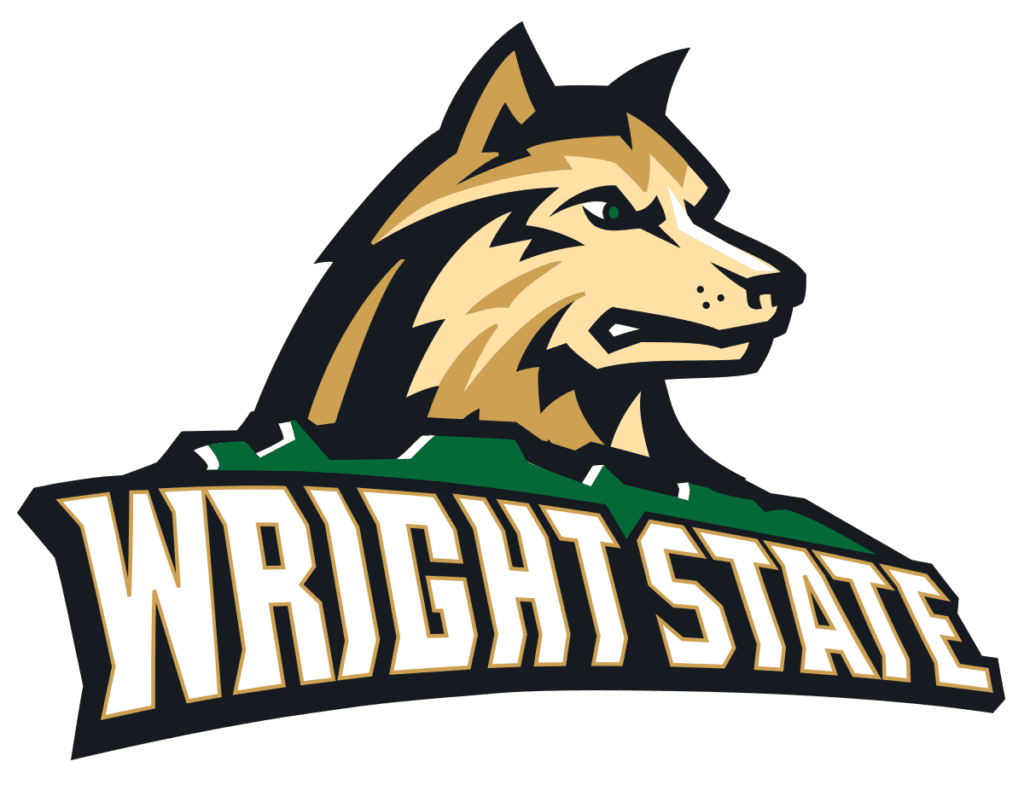 Wed, Aug 31, 2022
Davidson, Bowling Green highlight Wright State Men's Basketball non-conference slate
Raiders hosting Davidson in season-opener, traveling to Vegas Classic
DAYTON – The Wright State men's basketball team and head coach Scott Nagy announced the Raiders' 2022-23 non-conference schedule on Wednesday afternoon, a slate highlighted by three new first-time opponents and a season-opening contest against Davidson inside the Nutter Center.
"Our non-conference schedule will be competitive and entertaining for our fans," Nagy said. "We will play multiple teams who were in the tournament last year and will head west for the 2022 Vegas Classic. This schedule will get us prepared for a tough Horizon League slate that starts as early as December."
Season tickets are on sale now, with opportunities to purchase single game tickets set to go on sale in the coming months.
The Raider non-conference schedule is highlighted by the season-opening home contest against Davidson on November 9, the first time Wright State and Davidson will square off in program history, and a home matchup against Bowling Green on November 15. Along with a visit to Louisville on November 12, Wright State heads west to take part in the Vegas Classic, taking on Abilene Christian and UC Riverside both for the first time and a second-ever meeting with Weber State.
Wright State will have four home non-conference games on the slate in addition to 10 Horizon League home dates previously announced as part of the Horizon League schedule. In addition to the Davidson and Bowling Green matchups, the Raiders also host Defiance (Nov. 17) and Northwestern Ohio (Dec. 17). The Raiders also have four true road non-conference matchups this fall, beginning with the Louisville contest, as the Raiders will make trips to Western Kentucky and in-state foes Akron and Miami (OH) in December.
—
Davidson (November 9, Nutter Center) Davidson is coming off a 27-7 overall record in 2021-22 with a program-best 15-3 mark in the A10. The A10 regular season champs fell in the tournament title game before receiving a No. 10 seed in the NCAA Tournament, where they fell 74-73 in the opening round to Michigan State. Longtime head coach Bob McKillop retired in the summer, with his son, Matt, taking over program leadership. Wright State and Davidson have never met on the hardwood.
Louisville (November 12, Louisville, KY) Louisville went 13-19 last season with a 6-14 ACC mark, falling in the second round of the ACC Tournament to end the season. Former Louisville standout Kenny Payne was named the Cardinals new head coach in mid-March and begins his first season at the helm of his alma mater this fall. The Raiders and Cardinals have met three times previously, all in Louisville: February 1983, February 1984 and December 1996.
Bowling Green (November 15, Nutter Center) Bowling Green enters 2022-23 following a 13-18 season overall last year with a 6-14 mark in MAC play, not making the MAC Tournament. Wright State and Bowling Green have met 16 times in program history, most recently in December 2020 when the Raiders went on the road for an 85-67 victory as Loudon Love became the program's all-time rebound king. Wright State has now won three of the last four matchups, and prior to the 2020 meeting, the teams squared off in four n four consecutive seasons from 2012-2016 in a series that began in December 1980.
Defiance (November 17, Nutter Center) Defiance is coming off an 11-11 overall record in 2021-22 with a 9-6 record in Heartland Conference play, ending the season in the Heartland Tournament quarterfinals. The Yellow Jackets faced a trio of Division I opponents last season: Miami (OH), Bellarmine and Youngstown State. Wright State and Defiance have met once, a 105-93 Defiance home win in February 1971, the Raiders' first season of basketball.
Vegas Championship
Abilene Christian (November 21, Las Vegas, NV) Abilene Christian went 25-11 last season with an 11-7 record in the WAC, falling in the WAC Tournament Championship game before playing in the College Basketball Invitational postseason tournament, tallying a pair of wins before falling to Middle Tennessee in the third round. Wright State and Abilene Christian have never met on the hardwood.
UC Riverside (November 22, Las Vegas, NV) UC Riverside enters 2022-23 following a 16-12 season overall last year with a 9-6 mark in the Big West. The Highlanders ended the season in the opening round of the Big West Tournament, which was played at the Dollar Loan Center. Wright State and UC Riverside have never met on the hardwood.
Weber State (November 23, Las Vegas, NV) Weber State is coming off a 21-12 season in 2021-22 with a 13-7 mark in Big Sky action, with the season ending in a three-point loss in the Big Sky Tournament semifinals. The Raiders and Wildcats have met once before, also in MTE action, with Wright State winning 72-57 in November 2019 when the teams met in Florida as part of the Gulf Coast Showcase.
Western Kentucky (December 10, Bowling Green, KY) Western Kentucky went 19-13 overall with an 11-7 C-USA record, falling to Louisiana Tech in the C-USA Tournament quarterfinals. The Raiders and Hilltoppers have met twice prior to this season, with Western Kentucky winning at home in December 2017 and the Raiders victorious inside the Nutter Center in December 2019.
Akron (December 14, Akron, OH) Akron enters 2022-23 following a 24-10 season overall with a 14-6 record in the MAC, winning the MAC Tournament as the No. 4 seed before falling to UCLA in the first round of the NCAA Tournament. Wright State and Akron have met 21 times entering this season, with the last meeting coming in December 2005.
Northwestern Ohio (December 17, Nutter Center) Northwestern Ohio is coming off an 11-18 season in 2021-22 with an 8-12 record in Wolverine-Hoosier Athletic Conference play, ending its year in the first round of the WHAC Tournament. Wright State and Northwestern Ohio have met once previously, a Raider win inside the Nutter Center in December 2018.
Miami (OH) (December 22, Oxford, OH) Miami (OH) went 14-18 overall with an 8-12 MAC record last season, ending the year in the MAC Tournament quarterfinals. Travis Steele was named the 28th head coach in program history in March. Wright State and Miami (OH) have faced off 37 times in program history, most recently in December 2020, as the Raiders have won three straight in a series that dates back to December 1972.
COURTESY WRIGHT STATE ATHLETICS