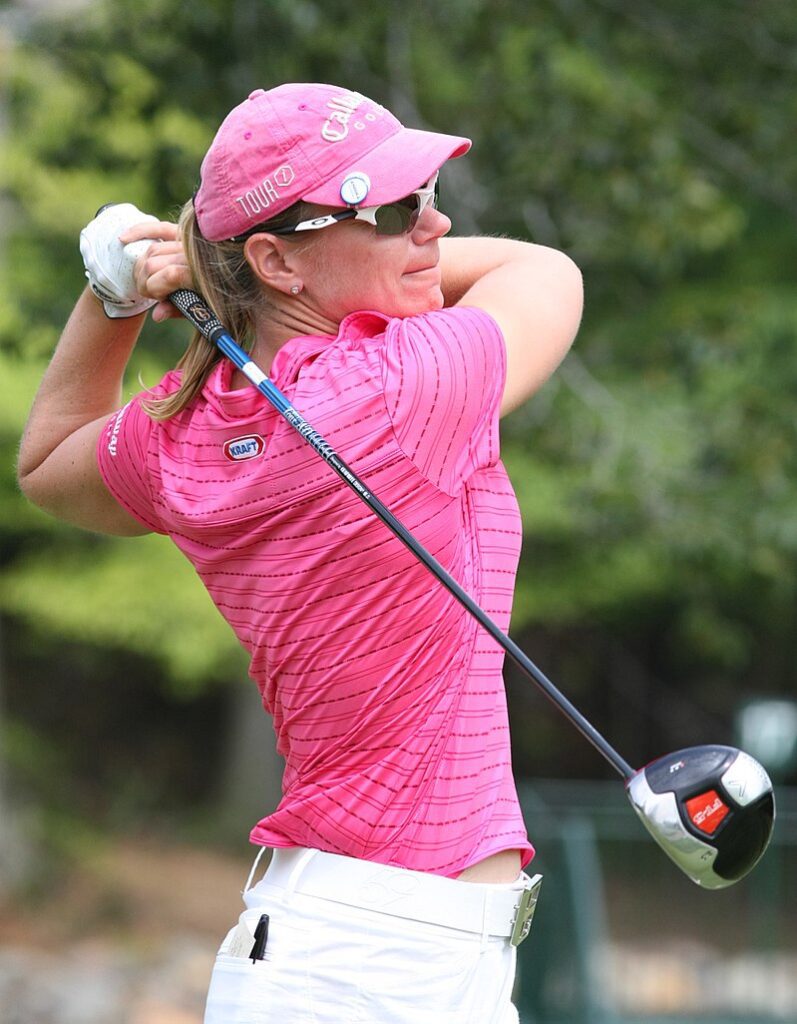 Sorenstam was surprisingly erratic. Over the last four holes of the front nine, she missed more fairways and hit into more bunkers than she usually would in a month. On No. 6, she three-putted from 5 feet, missing a 1-footer, to close the front nine with three bogeys in four holes.
That seemed to fire her up. She made birdies on Nos. 10 and 11, saved par with a 12-footer on No. 12 and birdied the 13th. But there was a bogey at 15, a two-putt birdie at 16 and yet another bogey at 17 as she posted a third-round 73.
"Talk about a mixed bag," Sorenstam said. "I felt very jittery. I felt very uncomfortable. I couldn't really find anything. I felt like I had 10 cups of coffee, and I haven't had coffee all week. If I can just kind of calm myself down and go out there and trust myself — I'm swinging well. Big day tomorrow. You have a leaderboard, a lot of names up there, some of the top names that we would expect. Hopefully everybody tunes in."
Notable
Saturday's last six pairings each featured one player from Europe and one from the United States: Alfredsson/Lindley; Sorenstam/Green; Nilsmark/McGill; Johnson/Gallagher-Smith; Davies/Inkster; Matthew/Hurst. Europe came out ahead in four matches with the lone USA "win" McGill over Nilsmark. Lindley and Alfredsson tied.
COURTESY USGA COMMUNICATIONS