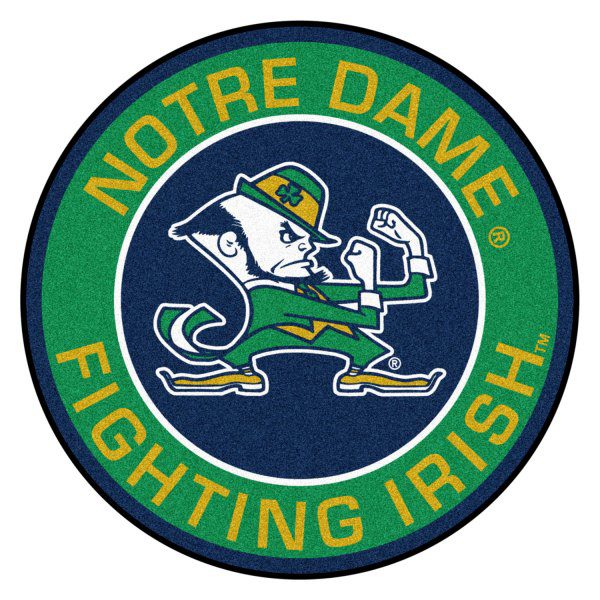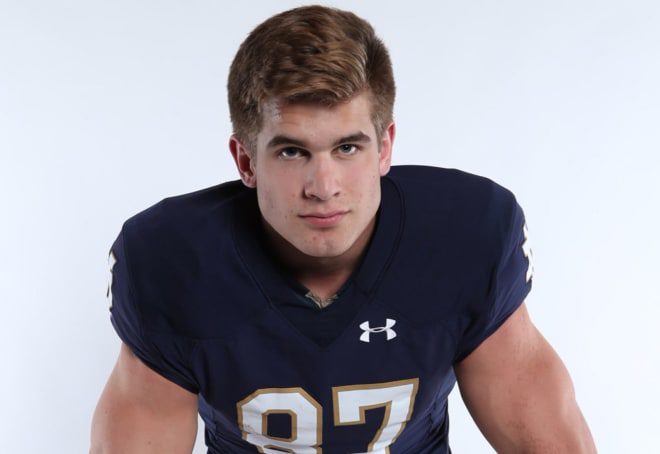 The Tallahassee Quarterback Club (TQC) Foundation, Inc., the Florida-based creator and sponsor of the prestigious Biletnikoff Award, has released the 2022 Biletnikoff Award Preseason Watch List. Junior tight end Michael Mayer was among the nominees named to the prestigious list.
Michael Mayer Information:
As a sophomore in 2021, led the Irish with 71 catches, a school record for tight end receptions in a season.
Also set school single-season records for tight end receiving yards (840) and touchdown receptions (seven) in 2021.
His 840 receiving yards were the fourth-highest for any FBS tight end in 2021.
Averaged a team-high 70.0 receiving yards per game in 2021.
Matched the Notre Dame record for tight end receptions in a game with nine (for 120 yards) in the 2021 season opener at Florida State.
Notre Dame career ranks – 18th in total receptions (113), third in tight end receptions (113, record is 140), 10th in receiving yards per game (53.8), third in tight end receiving yards (1,290, record is 1,840), third in tight end touchdown receptions (nine, record is 15)
2022 Walter Camp and The Sporting News Preseason All-American
2022 Maxwell Award Watch List
2021 Associated Press Third Team All-American
2021 Mackey Award Semifinalist
2021, 2022 Biletnikoff a preseason Watch List
2020 The Athletic Freshman First Team All-American
2020 All-ACC Third Team
The Biletnikoff Award annually recognizes the college football season's outstanding FBS receiver. Any player, regardless of position (wide receiver, tight end, slot back, and running back) who catches a pass is eligible for the award. As such, the Biletnikoff Award recognizes college football's outstanding receiver, not merely college football's outstanding wide receiver.
The semifinalists, finalists, and award recipient are selected by the highly distinguished Biletnikoff Award National Selection Committee, a group of 640 prominent college football journalists, commentators, announcers, Biletnikoff Award winners, and other former receivers. Foundation trustees do not vote and have never voted. For a list of voters, please see BiletnikoffAward.com/voters.
The 2022 Biletnikoff Award winner will be presented the Biletnikoff Award trophy by TQC Foundation Chairman Mark Ryan and the banquet keynote speaker at the black-tie Biletnikoff Award Banquet & Celebration at the Dunlap Champions Club, at Doak Campbell Stadium in Tallahassee on Saturday, March 4, 2023. The banquet was hailed by 2014 keynote speaker Dick Vermeil, as well as by 2013 keynoter Larry Csonka, as "the best banquet in college sports."
COURTESY NOTRE DAME ATHLETICS