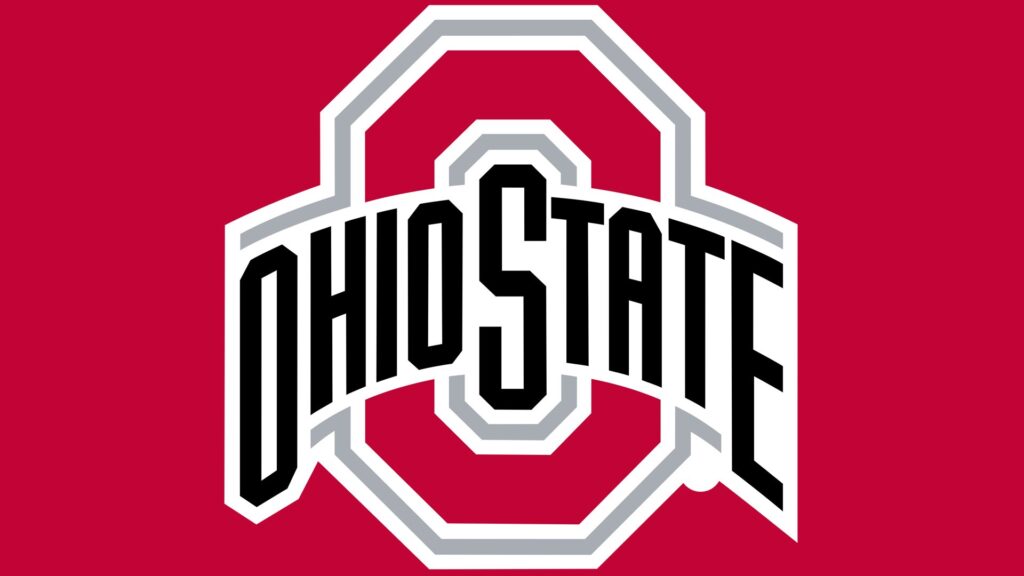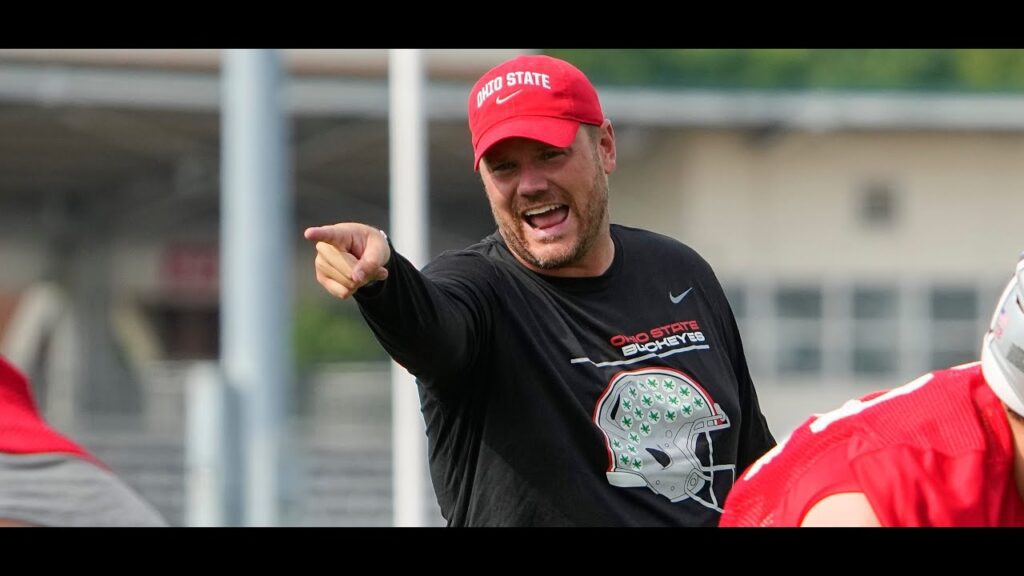 Justin Frye, offensive line coach the past four seasons at UCLA and a 15-year collegiate coaching veteran, was hired in January 2022 as Ohio State's associate head coach for offense and offensive line coach. Frye, an Elwood, Ind., native who graduated from Indiana University in 2006, was also the Bruins' offensive coordinator for the past three seasons.
UCLA has had one of the top rushing attacks the past two seasons in the FBS. In 2021, the Bruins ranked 14th nationally with an average of 215.1 rushing yards per game and in 2020 they averaged 230.6 yards per game to rank 12th nationally. Those two seasons averaging more than 200 yards per game rushing represented only the fourth and fifth such seasons for UCLA since 1990.
Additionally in 2021, UCLA led the Pac-12 in scoring (36.5 ppg; 12th nationally) and was second in total offense with an average of 441.2 yards per game (30th).
The 2020 campaign featured the Bruins' highest rushing yards per carry average – 5.1 ypg – in 45 years, or since the 1976 season. Additionally, UCLA improved its rushing yards average per game by more than 70 yards per contest. The Bruins were ranked 21st nationally and second in the conference in total offense (455.0) this year, and 20th in the nation and second in the league, in passing efficiency (154.68).
In 2019, the Bruins produced five straight 200-yard rushing games for the first time since 1978, improved its rushing average by 40 yards per game from 2018 and running back Joshua Kelley ran for 1,243 yards, the 10th-highest total in school single-season history.
Ohio State head coach Ryan Day and Frye have worked together in the past. They spent two seasons at Boston College, in 2013 and 2014. From 2013-17, with Day as the offensive coordinator and quarterbacks coach, Frye served as the run game coordinator/offensive line coach.
While at BC, the Eagles appeared in four bowl games in Frye's five seasons. Frye helped structure and guide an offensive line that produced a Heisman Trophy finalist and the Atlantic Coast Conference's first Doak Walker Award recipient in Andre Williams. In 2013, Williams became the 16th player in FBS history to rush for over 2,000 yards in the regular season and he placed fourth in the Heisman Trophy balloting.
Day and Frye also worked the 2011 season together at Temple University, with Day offensive coordinator/wide receivers coach and Frye coaching the offensive line. Frye coached at Temple during the 2012 season, as well. During his two seasons on North Broad Street he guided a fine offensive line, including one that blocked for the top rushing offense in the Big East as the Owls totaled 201.2 rushing yards per game (31st in NCAA) in 2012.
In 2009 and 2010, Frye was a graduate assistant coach working with the offensive line at the University of Florida. In 2009, Florida led the SEC in rushing and total offense. During this time Florida featured future NFL offensive line draft picks Maurkice Pouncey, Mike Pouncey, Marcus Gilbert and Maurice Hurt. Maurkice Puncey was the 2009 Rimington Award winner as college football's most outstanding center.
Frye embarked on his coaching career at his alma mater, Indiana University, as an offensive graduate assistant in 2007-08 where he worked with the offensive line and the tight ends. Indiana played in the 2007 Insight Bowl against Oklahoma State.
As a player, Frye lined up along the offensive line for Indiana in the 2002-06 seasons. He set the Indiana school record with 45 consecutive starts and, as a senior, was a team captain and voted the team's most outstanding offensive lineman.
Frye, an all-state performer in high school at Ellwood H.S., was a legacy player at Indiana. His late father, Kevin, was a fullback and tight end for the Hoosiers from 1977-81 and played in the 1979 Holiday Bowl.
Frye earned his degree from Indiana in sports communications and broadcasting. He and his wife, formerly Lauren Torpey from Mentor, Ohio, have four children: Kevin, Zoe, Max and Welles.
Justin Frye Quick Facts
Hometown: Ellwood, Ind.
High School: Ellwood
Alma Mater: Indiana, 2007
Degree: Sports Communications
Year in Coaching: 16th (First at Ohio State)
Family: Wife, Lauren; daughter, Zoe, and sons Kevin, Max and Welles
COURTESY OHIO STATE ATHLETIC COMMUNICATIONS