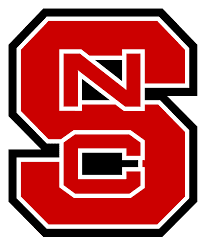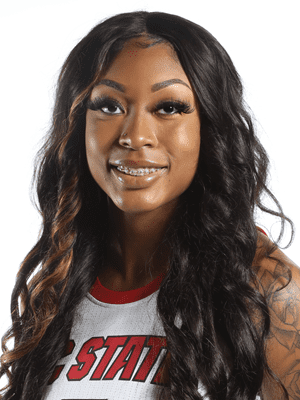 After three years with the program, Jada Boyd is expected to step away from the NC State women's basketball team.
Boyd has not entered the transfer portal and is still enrolled for the summer, but NC State officials say that she will not enroll in the fall.
Wolfpack head coach Wes Moore released a statement on Friday afternoon about Boyd's departure.
"Jada is a great player with valuable ACC and big-game experience that will be missed," Moore wrote. "We appreciate all she has done for our program and wish her nothing but the best."
During her career in Raleigh, NC, Boyd averaged 8.6 points, 5.0 rebounds and shot 54.5 percent from the floor in 83 games. Boyd was on a team loaded with so much talent. The Wolfpack won three straight ACC Tournament Championships and a regular-season title last year.
HEIGHT 6-2
CLASS Senior
HOMETOWN Petersburg, Va.
HIGH SCHOOL Appomattox Regional Governor's School for the Arts and Technology
INSTAGRAM jadaboyd5
TWITTER Jada_Boyd55
2021-22 (JUNIOR):
All-ACC Tournament First Team
Averaged 7.6 points, 4.4 rebounds and 59.5 percent shooting while playing 16 minutes per game
Season-high 18 points posted in Pack's road win at Clemson on Dec. 30; also led the team in rebounds with eight after earning the starting nod in that game
Scored in double figures in eight games and hauled in 5+ rebounds in 13 games
Led team in scoring with 17 points in start against Elon; shot 5-of-8 from the floor and added a three pointer and six free throws to tally
Scored 16 points off the bench in ACC Tournament semifinal; shot 7-of-10 and added a pair of blocks in just 16 minutes of action
14 points on 4-of-7 shooting in the Pack's Elite Eight game against UConn; also knocked down six free throws in the game
Posted 10+ points in five of the last eight games of the season, including a span of three games in a row from the end of the regular season through the ACC Tournament semifinal
Made first appearance of season at the Baha Mar Tournament in late November after recovering from offseason injury; scored seven points in her season debut against Maryland and shot perfect 3-of-3 in game
Led team with four offensive rebounds in the Pack's Jan. 13 win at Virginia; led the team in total boards at home against Duke, at Notre Dame and at home against Wake Forest
2020-21 (SOPHOMORE):
ACC Co-Sixth Player of the Year
Mercado Region All-NCAA Tournament Team member
In her NCAA Tournament debut, put together three 18-point scoring performances while shooting 64.7 percent and adding 5.7 rebounds per outing
Averaged 11.5 points and 5.9 rebounds in 21.7 minutes per game during her sophomore campaign
Ranked second on the team in shooting percentage with a mark of 50.5 percent (92-of-182)
Scored in double figures in 12 games and compiled shooting percentages of 50+ percent in 10 outings
Posted career night against Georgia Tech on Dec. 31, with her career-high 26 points ranking as the most scored in a single game by a Wolfpack player during the regular season; scored 14 of her points in just eight minutes of action in the first half
Scored 16 points in victory at No. 1 Louisville to tie for team lead; went 8-of-8 from the charity stripe in a key stretch of the fourth quarter
Named ACC Player of the Week on Jan. 4 following productive outings at Georgia Tech and at home against Boston College; in those games, averaged 18 points on 12-of-19 (.632) shooting and nine rebounds
Earned first career start in the Pack's season opener; posted a double-double with 15 points and team-leading 10 rebounds
Went on to start five total contests in 2020-21
Notched five double-doubles in total this season, including back-to-back games with 16 points and 10 rebounds in regular-season finale at Syracuse and 13 points and 10 rebounds in ACC Tournament quarterfinal against Virginia Tech
2019-20 (FRESHMAN):
All-ACC Freshman Team honoree, as selected by the league's head coaches
Played in 31 games
Showed her efficiency by compiling 7.5 points and 5.1 rebounds per game while averaging 15.7 minutes of playing time per outing
Ranked eighth among all freshmen in program history with a .540 (95-176) field-goal percentage. Also ranked in the top 15 of the freshman records in rebounds (13th – 158) and blocks (17th – 12)
Valuable sixth player for the Wolfpack as she came off the bench to score in double figures in seven conference games and 12 outings total
Posted a double-double with 18 points and 11 rebounds in her Wolfpack debut to lead the team in both categories
Shot better than 50 percent from the field in 11 outings (minimum four attempts)
Hauled in a season-high 16 rebounds in NC State's victory against Maine
Led the Pack in scoring in three games and in rebounding in six games during her rookie campaign
PRIOR TO NC STATE:
WBCA High School Coaches All-America Honorable Mention
All-USA Today Virginia Girls High School Basketball First Team (2019)
Ranked No. 32 overall by ESPN
Named MVP of ASSIST All-Star Game (2019)
Virginia Class 1 Player of the Year (2018)
Richmond Time-Dispatch 3rd Team All-Metro (2017)
BIO INFORMATION COURTESY NORTH CAROLINA STATE ATHLETIC COMMUNICATIONS