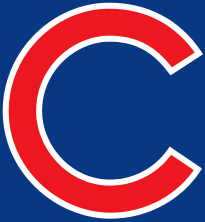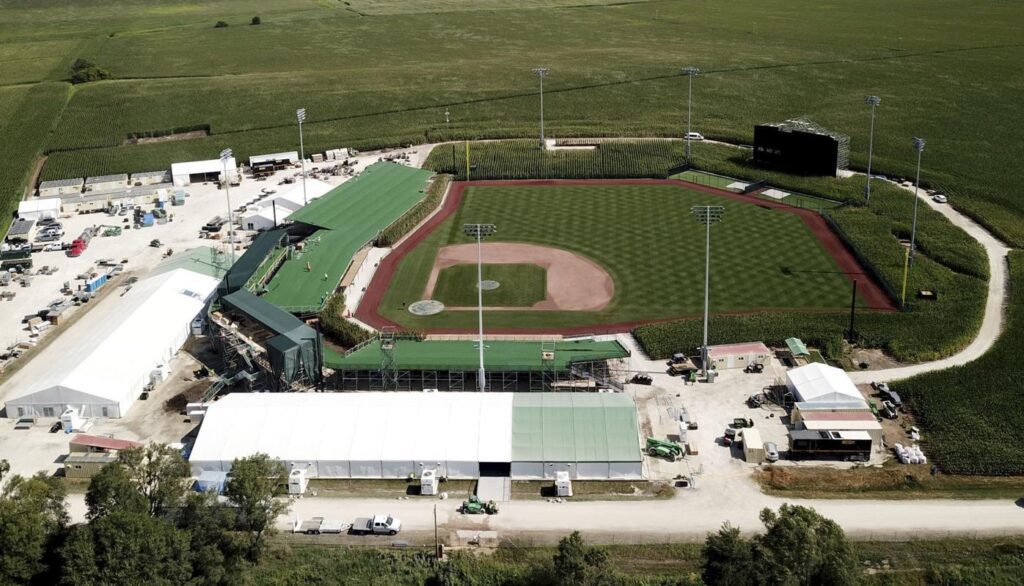 Chicago Cubs (45-65) vs. Cincinnati Reds (44-66)
August 11, 2022 … MLB Field of Dreams, Dyersville, Iowa … Game No. 111 … Road Game No. 58
LHP Drew Smyly (4-6, 3.97) vs. LHP Nick Lodolo (3-3 ,4.40)
IS THIS HEAVEN? … : The Chicago Cubs and Cincinnati Reds tonight play the secondannual MLB Field of Dreams Game in Dyersville, Iowa … the 8,000-seat ballpark, built
near the site of the iconic 1989 film, is hosting the second MLB game played in Iowa …
the White Sox defeated the Yankees in last year's inaugural Field of Dreams Game, 9-8
… the site of this ballpark features a corn maze beyond the right field fence, near the
Field of Dreams movie site.
© The ballpark here is 335 feet down the lines, 380 feet to the alleys and 400 feet
to dead center field.
© The bullpens are located behind 12-foot wall in center field, designed to
resemble old Comiskey Park.
© 30,000 cubic yards of material were removed to build the ballpark … 4,000 tons
of sand and 2,000 tons of pea gravel were installed under Bluegrass blend.

IT'S … IOWA.: While this marks the Cubs first N.L. game in Iowa, it is not the first time
the franchise has played a league game in the state … prior to joining the N.L. in 1876,
the Cubs, then known as the White Stockings, played in the National Association in 1871
and 1874-1875 … the Cubs opened the 1875 season with two games in Iowa against the
Keokuk Westerns, winning 15-1 (May 4) and 7-1 (May 5), at Perry Park.
© The games were the first professional league games played in Iowa and drew
only 680 and 147 fans, respectively.

PUT IT IN NEUTRAL: The Cubs are 9-6 all-time in regular season neutral site games
dating to their first such contest, Sept. 22, 1877, vs. Hartford (N.L.) at Howard Avenue
Grounds in Hartford, Conn. … Chicago played three neutral site World Series games in
1918 against Boston, playing three contests at the White Sox' Comiskey Park which had
a larger seating capacity than the team's home park (South Side Park).
CURRENT EVENTS: Tonight's game begins an eight-day seven-game four-city trip
through Dyersville, Iowa, that continues with two games in Cincinnati against the Reds
this Saturday and Sunday … the sojourn continues with three games in Washington D.C.
against the Nationals, beginning Monday, and concludes with a make-up game against
the Orioles in Baltimore next Thursday.
© This Saturday begins a pleasant stretch of 20 games in 19 days without an off
day through Aug. 31.
© After opening the season's "second half" with a three-game sweep of the
Phillies in Philadelphia, the Cubs are 1-6 in their last seven road games.
© Chicago has been shut out in four of its last 10 games since July 31.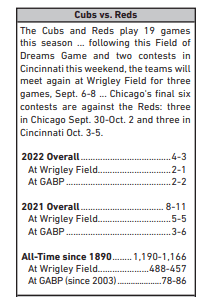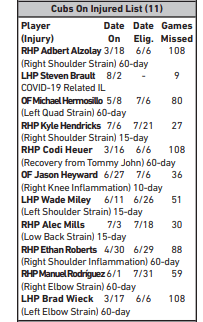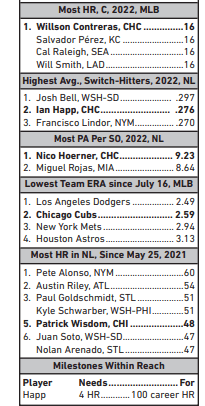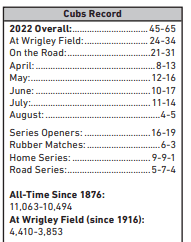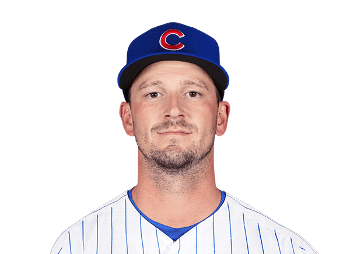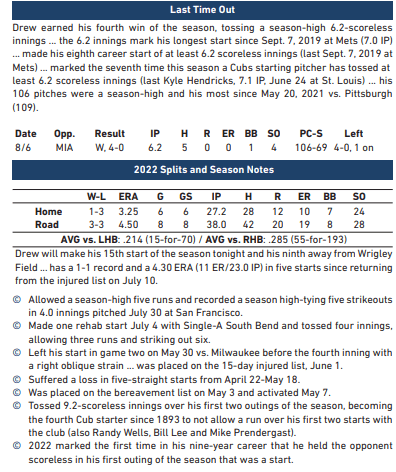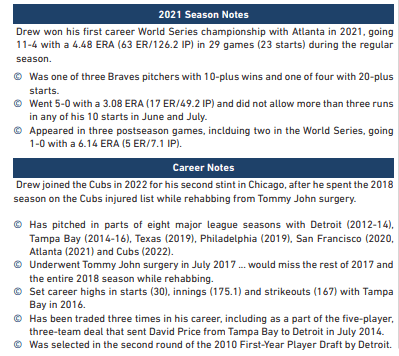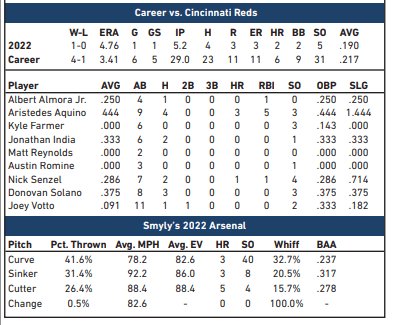 COURTESY CHICAGO CUBS MEDIA RELATIONS