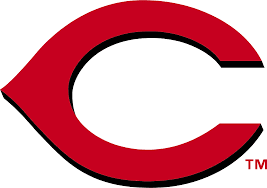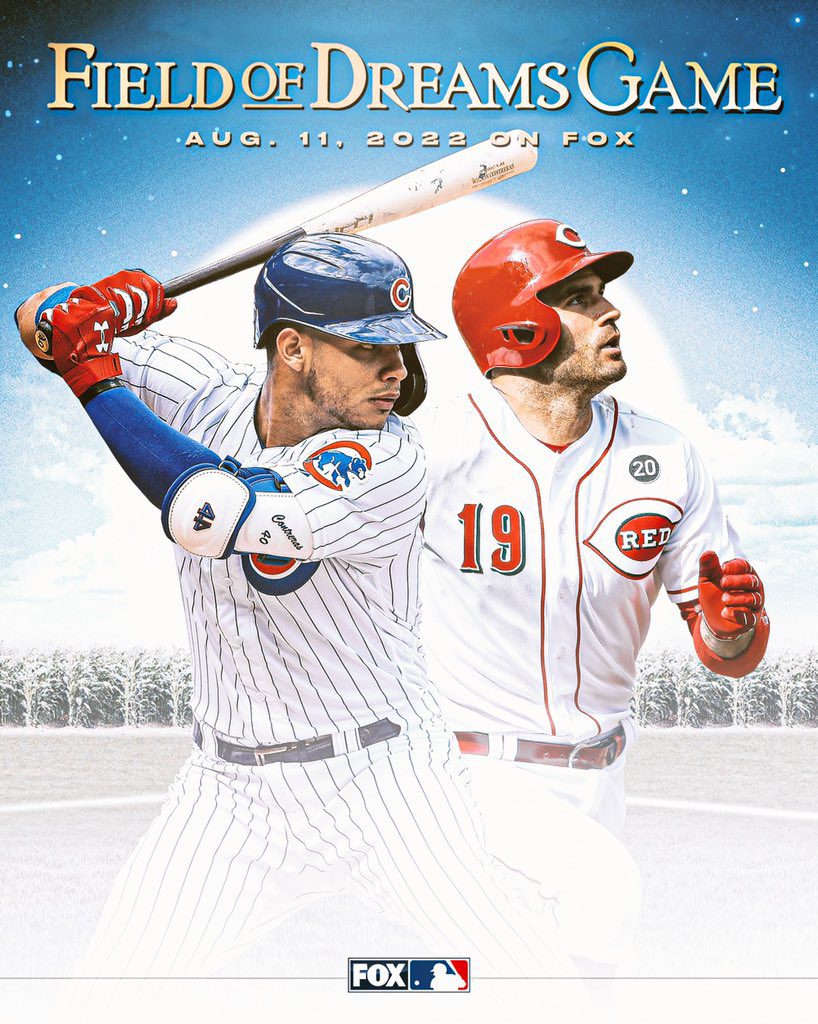 HOME 24-32, ROAD 20-34
Thursday, August 11, 2022
Field of Dreams, Dyersville, Iowa
• • • • • • • • • •
CINCINNATI REDS (44-66) vs
CHICAGO CUBS (45-65)
TONIGHT'S GAME: Is Game 10 (4-5) of an 11-day, 10-game, 4-city road
trip that concludes with tonight's Field of Dreams Game in Dyersville,
Iowa vs Cubs (2-1 at Mia, 2-1 at Mil, 0-3 at NYM, 0-0 vs Chi)…the Redlegs
are the "home" team tonight…following tonight's jewel event and tomorrow's
day off, the Reds will return to Great American Ball Park to finish this
3-game series vs the Cubs, followed by a 3-game series vs the Phillies
before hitting the road again for another 10-day road trip (3g at Pit, 4g at
Phi, 3g at Wsh)…after playing 21 home games in July (12-9), their most
in a month since August 1984 (21 home games), in August the Reds will
play just 8 games at Great American Ball Park…also played just 8 home
games in April…prior to this 2022 season, the Reds last played 8 home
games or fewer in a calendar month of at least 20 games in April 1992 (8
of 21g)….courtesy @EliasSports.

TRANSACTIONS: Today the Reds added to the roster as the 27th player
for tonight's Field of Dreams game C Chuckie Robinson (#73) and
transferred to the 60-day injured list C Aramis Garcia (left middle finger
sprain)…if Robinson plays in tonight's game will become the ninth Reds
player this season to make his Major League debut, the 15th rookie to
play and the 58th player overall to appear in a game for the Reds, a new
franchise record (2003, 57 players).

SERIES NOTES: The Cubs lead the season series, 4-3…last year the Reds
went 11-8 vs Cubs, including a Fourth of July weekend sweep at GABP…
was the Reds' first series sweep of the Cubs (3g) since a 4-game sweep
from 6/21-6/24, 2018, also at GABP…career against the Cubs, Joey Votto
ranks second among all active players with 48 HR, trailing only Albert
Pujols (57hr), and is tied with Pujols for the most RBI vs Cubs (146)…
Votto's 48 HR are the second-most by a Reds batter vs the Cubs (Frank
Robinson, 53).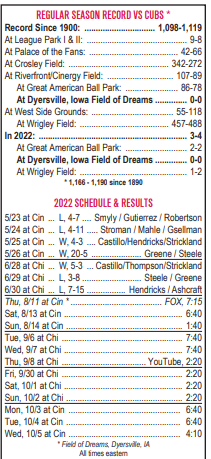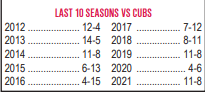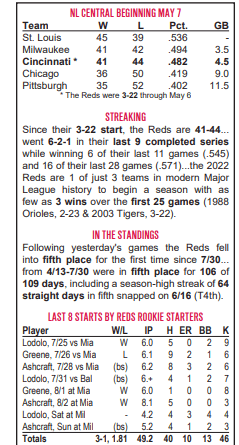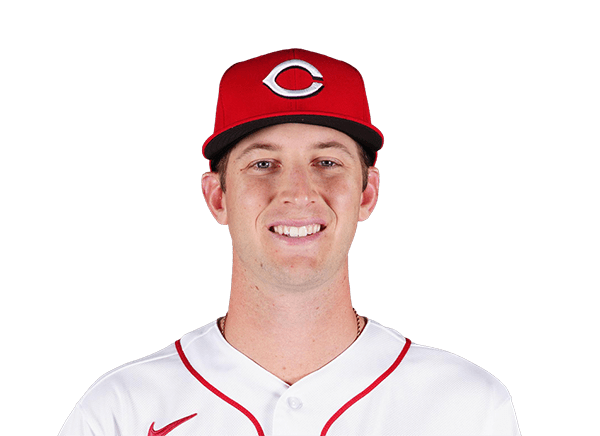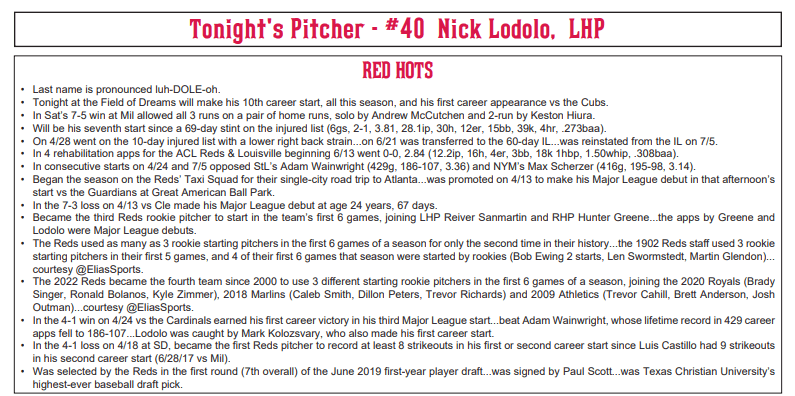 COURTESY CINCINNATI REDS MEDIA RELATIONS