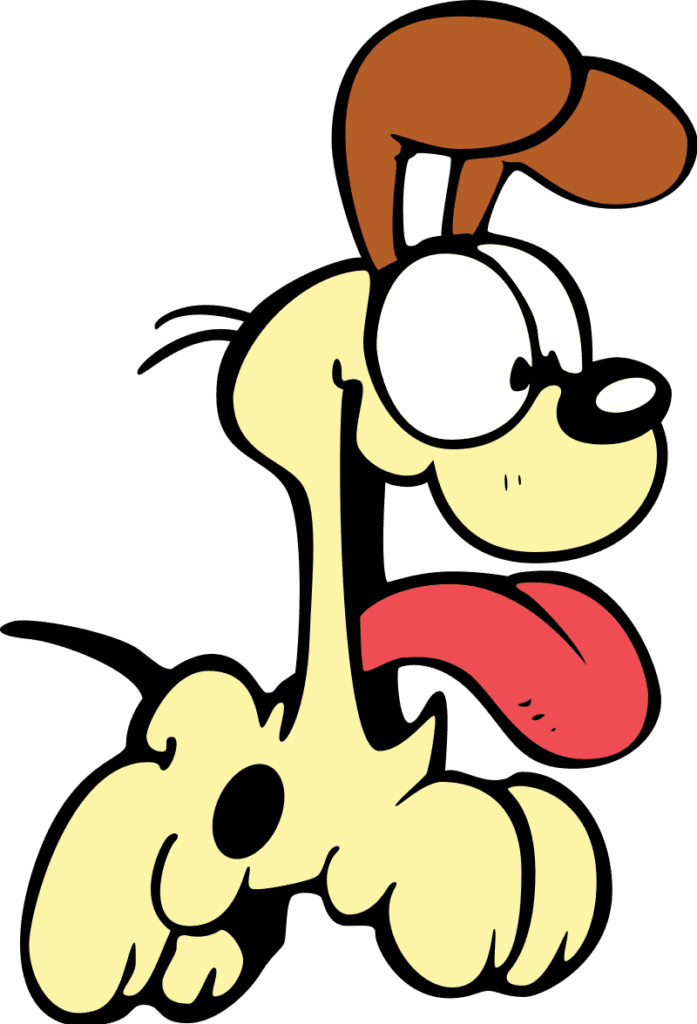 FROM WIKIPEDIA COMMONS
Garfield is an American comic strip created by Jim Davis. Originally published locally as Jon in 1976, then in nationwide syndication from 1978 as Garfield, it chronicles the life of the title character Garfield the cat, his human owner Jon Arbuckle, and Odie the dog. As of 2013, it was syndicated in roughly 2,580 newspapers and journals, and held the Guinness World Record for being the world's most widely syndicated comic strip.
Though this is rarely mentioned in print, Garfield is set in Jim Davis' hometown of Muncie, Indiana, according to the television special Happy Birthday, Garfield. Common themes in the strip include Garfield's laziness, obsessive eating, love of coffee and lasagna, disdain of Mondays, and diets. Garfield is also shown to manipulate people to get whatever he wants. The strip's focus is mostly on the interactions among Garfield, Jon, and Odie, but other recurring characters appear as well.
Originally created with the intentions to "come up with a good, marketable character", Garfield has spawned merchandise earning $750 million to $1 billion annually. In addition to the various merchandise and commercial tie-ins, the strip has spawned several animated television specials, two animated television series, two theatrical feature-length live-action/CGI animated films, and three fully CGI animated direct-to-video films.
Part of the strip's broad pop cultural appeal is due to its lack of social or political commentary; though this was Davis's original intention, he also admitted that his "grasp of politics isn't strong", joking that, for many years, he thought "OPEC was a denture adhesive".
On August 6, 2019, New York City-based Paramount Global, at the time ViacomCBS, announced that it would acquire Paws, Inc., including most rights to the Garfield franchise (the comics, merchandise and animated cartoons). The deal did not include the rights to the live-action Garfield films, which are still owned by The Walt Disney Company through its 20th Century Studios label, as well as the upcoming animated Garfield film which is set for worldwide distribution by Sony Pictures except China. Jim Davis will continue to make comics, and a new Garfield animated series is in production for Paramount Global subsidiary Nickelodeon.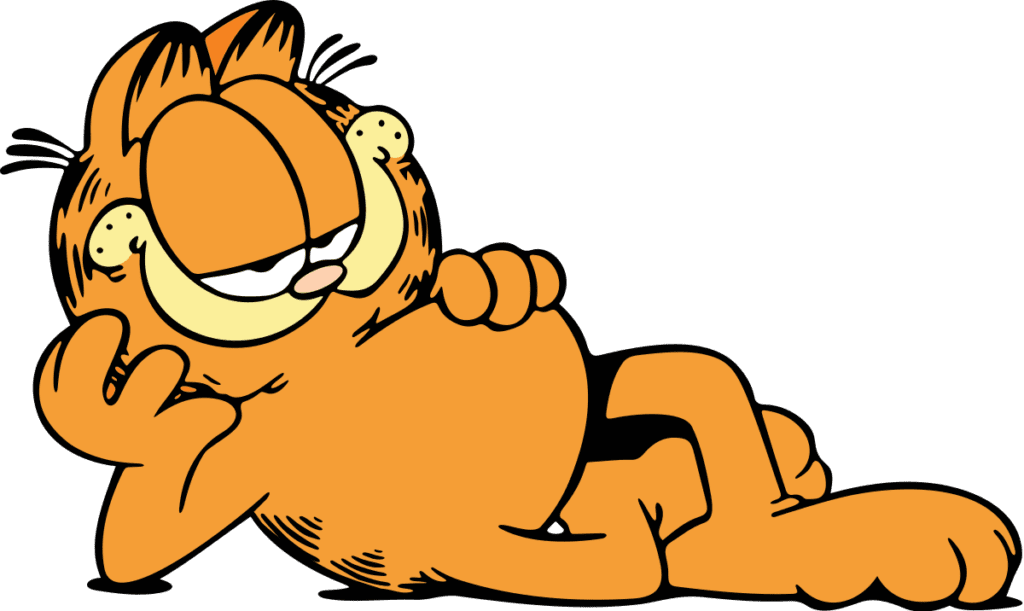 TODAY'S ALMANAC
Question of the Day
Can I make my new copper weather vane look like an old one?
If you're looking for that green-tint effect, an effective method is to bury the vane in a pile of manure for two weeks — but you may have some explaining to do to your neighbors.
Advice of the Day
Broad fingernails indicate a gentle, timid, and bashful nature.
Home Hint of the Day
To keep leather furniture supple, apply a good leather dressing (such as neat's-foot oil or saddle soap) with a soft cloth. Let it sit for 2 hours or so, then wipe off any excess. For a glossy finish, apply a neutral shoe polish and buff.
Word of the Day
Horse latitudes
Either of two belts of latitudes located over the oceans at about 30° to 35° north and south, having high barometric pressure, calms, and light, changeable winds.
Puzzle of the Day
The Cotton State.(Name the U.S. state!)
Alabama
Born
Matthew Henson (explorer) – 1866
Benny Carter (musician) – 1907
Dustin Hoffman (actor) – 1937
Connie Stevens (singer & actress) – 1938
David Evans (The Edge, guitarist in the band U2) – 1961
JC Chasez (singer) – 1976
Drew Lachey (singer) – 1976
Shawn Mendes (musician) – 1998
Died
Shirley Jackson (author) – 1965
Louise Brooks (actress) – 1985
James Irwin (astronaut) – 1991
Barbara Bel Geddes (actress) – 2005
Patricia Neal (actress) – 2010
Events
Performer Signor Guillermo Farini's stilts got caught as he walked the rapids above Niagara Falls– 1864
Thomas Edison received a patent for his mimeograph (an early paper copying machine)– 1876
U.S. patent #1,000,000 issued for an improved vehicle tire– 1911
Canada's Hundred Days began, WWI– 1918
The German airship Graf Zeppelin began an around-the-world flight– 1929
Florence Chadwick swam English Channel in 13 hours 20 minutes– 1950
The Glasgow to London mail train was stopped at Sears Crossing, and robbed of over two-and-a-half million pounds. The incident became known as The Great Train Robbery– 1963
President Richard Nixon announced his resignation– 1974
Garfield's sidekick, Odie, made his comic strip debut– 1978
Confederate submarine H.L. Hunley raised to the surface after 136 years on the ocean floor– 2000
First red-footed falcon (Falco vespertinus) ever recorded in the Western Hemisphere spotted at Katama Airfield, Edgartown (Martha's Vineyard), Massachusetts, by E. Vernon Laux– 2004
Weather
Michigan received 6 inches of snow and slush– 1882
Tornado touched down in Brooklyn, New York– 2007
COURTESY www.almanac.com