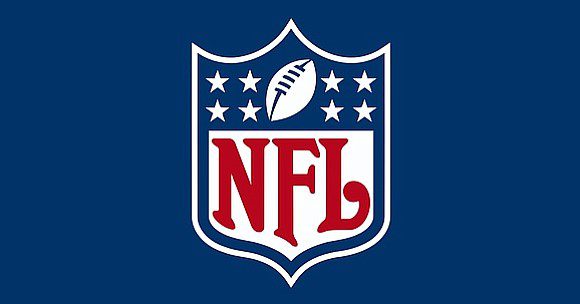 ​NFL x Jeff Hamilton to be showcased at PROJECT Las Vegas and named sponsor of the official PROJECT Las Vegas Party
New York, NY – August 3, 2022 – The National Football League (NFL) and Jeff Hamilton announce today, the upcoming launch of NFL x Jeff Hamilton, an NFL club-themed outwear collection designed by Jeff Hamilton, one of the most recognized jacket designers to athletes around the world. The collection featuring high-end vegan leather patchwork jackets will be unveiled on August 8 at PROJECT Las Vegas, a bi-annual contemporary men's and women's fashion event, taking place at the Las Vegas Convention Center in Las Vegas, Nevada. Retailers from around the world attend the event to discover new trends and brands, buy product, and learn from fashion moguls and industry experts.
"Collaboration is at the heart of the NFL and what better way to enhance our fan apparel offerings than to collaborate with one of the world's most recognized jacket designers, Jeff Hamilton," said Ryan Samuelson, VP, Consumer Products at the NFL. "The NFL x Jeff Hamilton collection represents a special opportunity for fans to get their hands on a piece of NFL merchandise that will be a staple in their wardrobe for years to come and we are excited to unveil the collection at one of the largest fashion market events."
In addition, NFL x Jeff Hamilton has been named the sponsor of the official PROJECT Las Vegas Party at Jewel Night Club on August 8, bringing together attendees from PROJECT Las Vegas to commemorate the NFL and Jeff Hamilton teaming up for the outwear line. The venue will highlight the collection throughout, providing the backdrop for musical guests who will take the stage during the event.
"I have designed jackets for over 40 years, and I am excited to partner with the NFL to continue sharing my passion for creating distinctive leather jackets with football fans all over the world," said Jeff Hamilton. "The NFL x Jeff Hamilton collection will feature some of my best designs incorporating NFL team themes, colors, and logos, resulting in the ultimate selection of fan apparel."
The NFL x Jeff Hamilton collection will be available for sale later this season on NFLShop.com and at select retailers.
For more information on NFL x Jeff Hamilton at PROJECT Las Vegas, click here.
###

About Jeff Hamilton
Born in Morocco, Jeff moved to Paris as a ten-year-old boy where he went on to study mathematics and physics before beginning his career as a fashion designer.  When he arrived in the United States, he quickly emerged to the top of the fashion world as the founder & creative designer behind the very first men's line for Guess Jeans.  Soon after leaving Guess, he began designing leather jackets that were much more than an article of clothing, but rather more like a piece of art.  This began a journey of nearly four decades and counting to become one of the most iconic and recognized jacket designers to celebrities, athletes and musicians around the world. To learn more, visit jeffhamiltonshop.com.
COURTESY NFLmedia.com