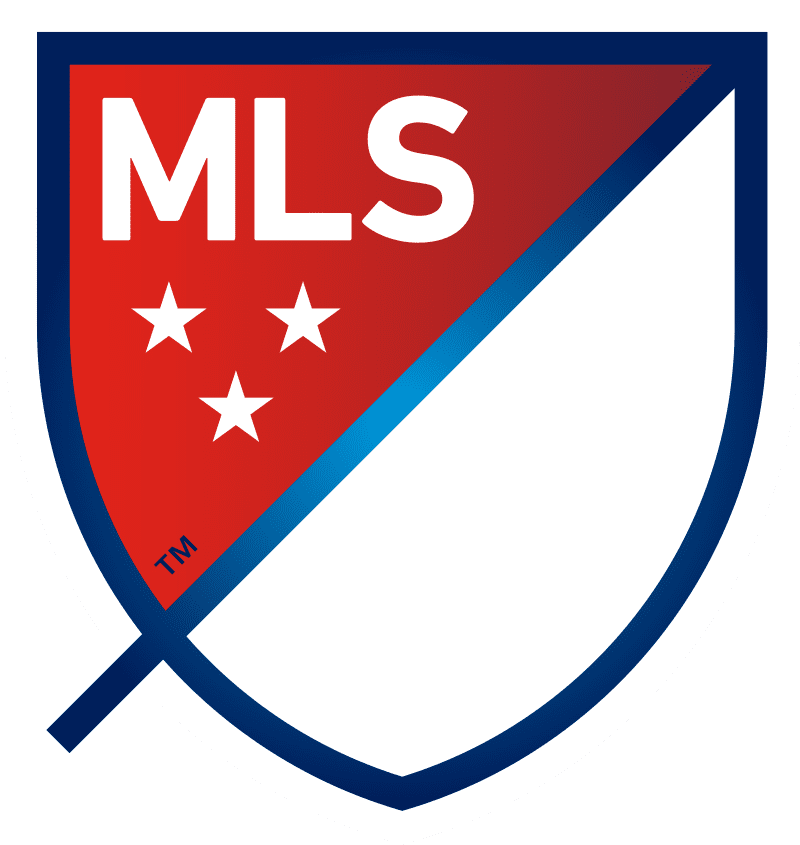 REGULAR SEASON FORMAT
Each team will play 34 matches, including 17 home games and 17 away games.
All teams will play every Conference opponent twice – home and away, plus eight cross-conference games against different opponents.
EASTERN CONFERENCE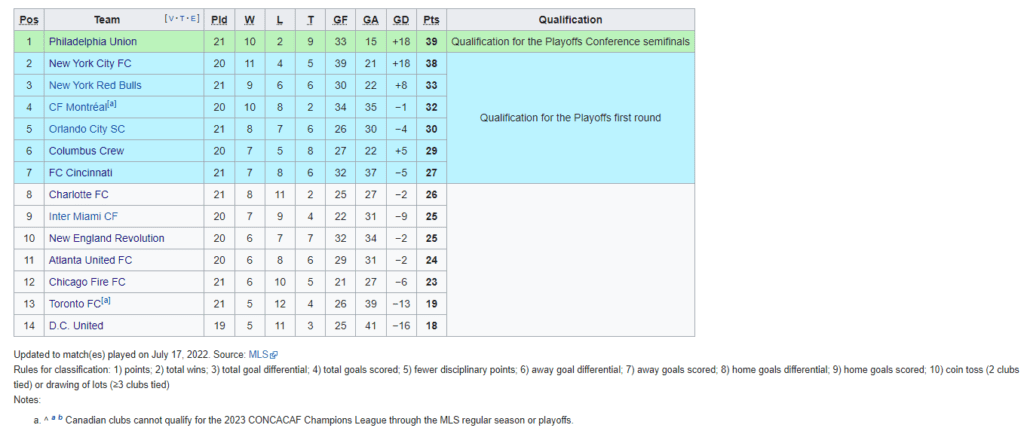 WESTERN CONFERENCE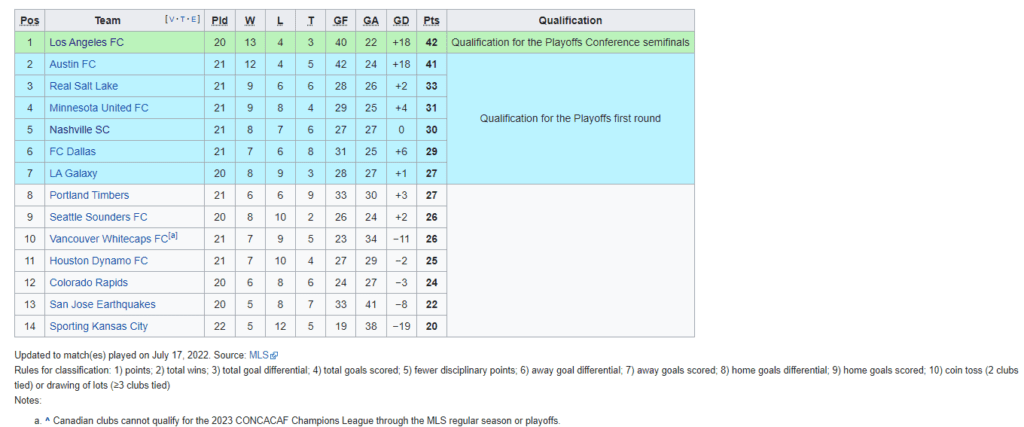 OVERALL MLS STANDINGS
The leading team in this table wins the Supporters' Shield.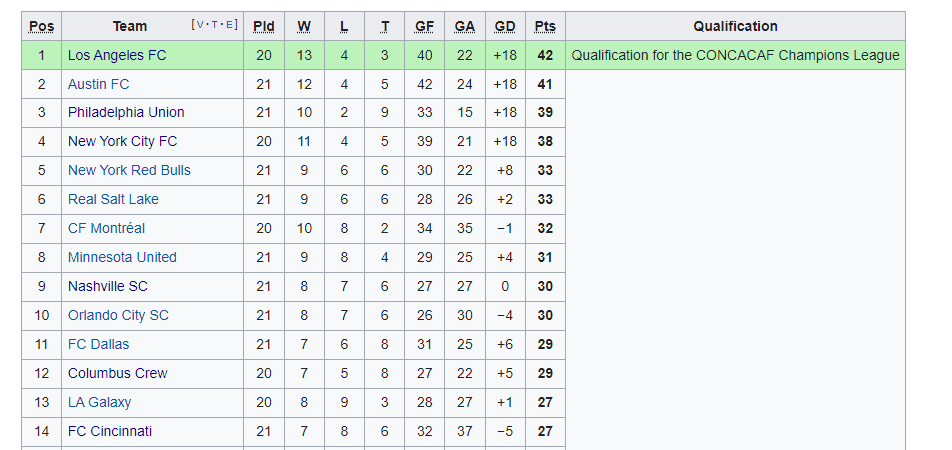 PLAYER STATISTICS
GOALS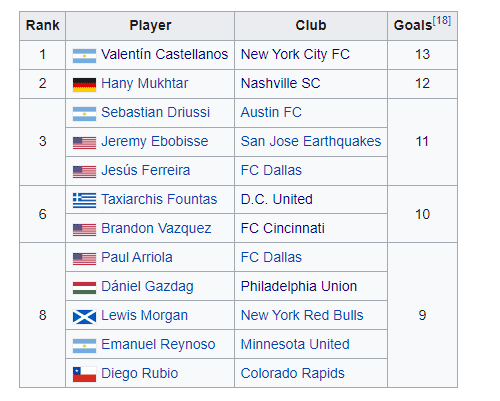 HAT TRICKS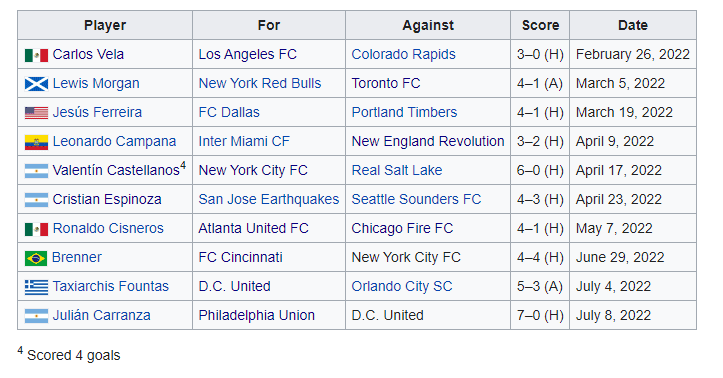 ASSISTS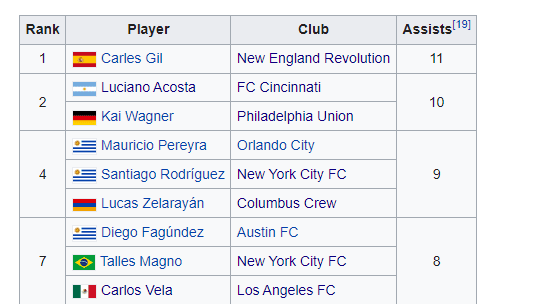 CLEAN SHEETS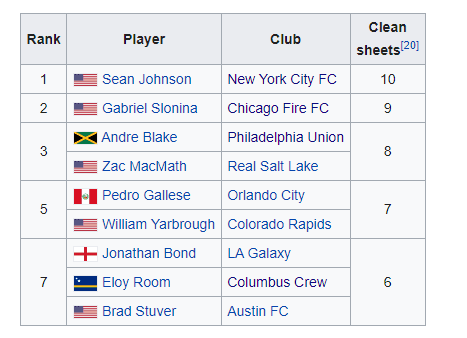 AWARDS
PLAYER OF THE MONTH

COURTESY MLS & WIKIPEDIA COMMONS