June 24, 2022
ROSEMONT, Ill. – The matchups for the 2022 ACC/Big Ten Challenge for men's basketball are set and will be played on Monday, Nov. 28, Tuesday, Nov. 29 and Wednesday, Nov. 30. The Challenge matches all 14 Big Ten Conference teams against 14 Atlantic Coast Conference teams. Tip times and network assignments will be announced at a later date. ESPN, ESPN2 and ESPNU will combine to televise all 14 games of the event, matching top college basketball programs playing for the Commissioner's Cup. All games will also be available to stream via the ESPN App.
This year's Challenge features 13 teams that competed in the 2022 NCAA Division I Men's Basketball Championship. The Big Ten Conference led all conferences with nine bids in last year's NCAA Tournament, while the ACC had four teams in the NCAA Tournament. The 2022 Challenge will also feature six teams in ESPN's Way-Too-Early Top 25, including No. 1 North Carolina, No. 9 Duke, No. 14 Indiana, No. 20 Michigan, No. 21 Virginia, and No. 25 Illinois.
The Big Ten Conference captured the 2021 Challenge with an 8-6 record, marking the third consecutive year the Big Ten Conference has bested the ACC. The Big Ten Conference won the challenge in 2020 with a 7-5 record, as two of the Challenge's 14 contests were not played due to COVID-19 concerns. In 2019, the Big Ten Conference won the Challenge with an overall record of 8-6. The Big Ten Conference has won eight of the last 13 Challenges dating back to 2009, with the ACC emerging victorious in 2016 and 2017, and the conferences splitting the Challenge three times (2012, 2013 and 2018). The ACC leads the all-time series 12-8-3, with its last victory coming in 2017.
The 2022 Challenge features two rematches from last year, with Purdue traveling to Florida State and Ohio State playing at Duke. The Buckeyes toppled top-ranked Duke at home last year, 71-66. Ohio State was one of five Big Ten Conference teams to successfully defend its home court in 2021, as Illinois defeated Notre Dame, 82-72, No. 2 Purdue took down Florida State, 93-65, Rutgers earned a 74-64 win over Clemson, and No. 22 Michigan State was victorious against Louisville, 73-64. The Big Ten Conference also earned three road wins during last year's Challenge, with Iowa knocking off Virginia, 75-74, Minnesota taking down Pitt, 54-53, and No. 23 Wisconsin topping Georgia Tech, 70-66.
The Alliance Teammates for Mental Health initiative was launched during last year's ACC/Big Ten Challenge (men's and women's basketball) to raise awareness as to the importance of mental health and wellness.

2022 ACC/Big Ten Men's Basketball Challenge Schedule
Monday, November 28
Minnesota at Virginia Tech
Pitt at Northwestern
Tuesday, November 29
Syracuse at Illinois
Maryland at Louisville
Penn State at Clemson
Virginia at Michigan
Wake Forest at Wisconsin
Georgia Tech at Iowa
Wednesday, November 30
Ohio State at Duke
Purdue at Florida State
Rutgers at Miami
North Carolina at Indiana
Michigan State at Notre Dame
Boston College at Nebraska
Big Ten Conference (bigten.org) is an association of world-class universities whose member institutions share a common mission of research, graduate, professional and undergraduate teaching, and public service. Founded in 1896, Big Ten has sustained a comprehensive set of shared practices and policies that enforce the priority of academics in the lives of students competing in intercollegiate athletics and emphasize the values of integrity, fairness, and competitiveness. The broad-based programs of the 14 Big Ten institutions will provide over $200 million in direct financial support to more than 9,800 students for more than 11,000 participation opportunities on 350 teams in 42 different sports. Big Ten sponsors 28 official conference sports, 14 for men and 14 for women, including the addition of men's ice hockey and men's and women's lacrosse since 2013.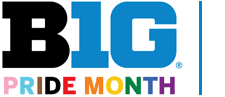 COURTESY BIG TEN COMMUNICATIONS