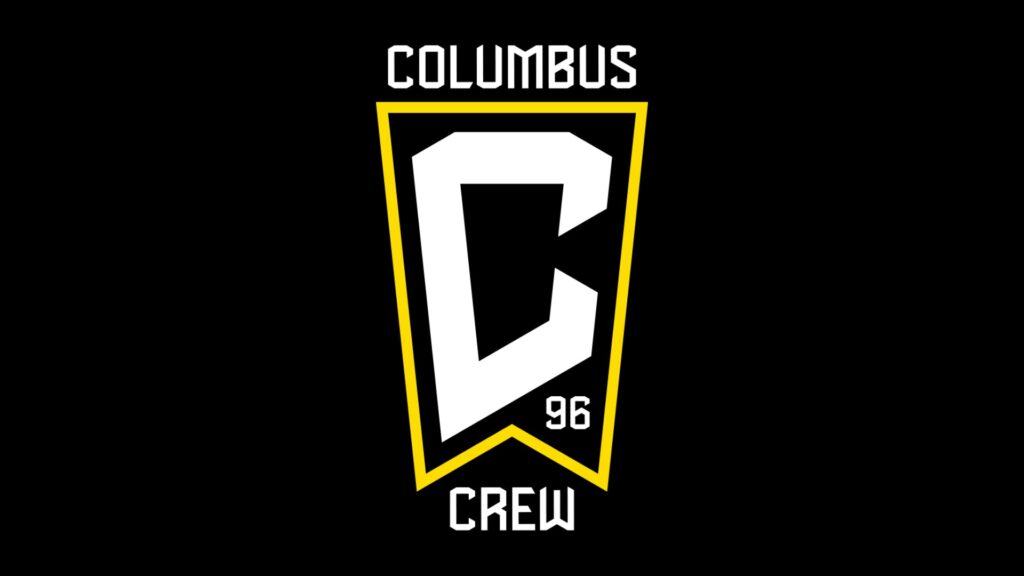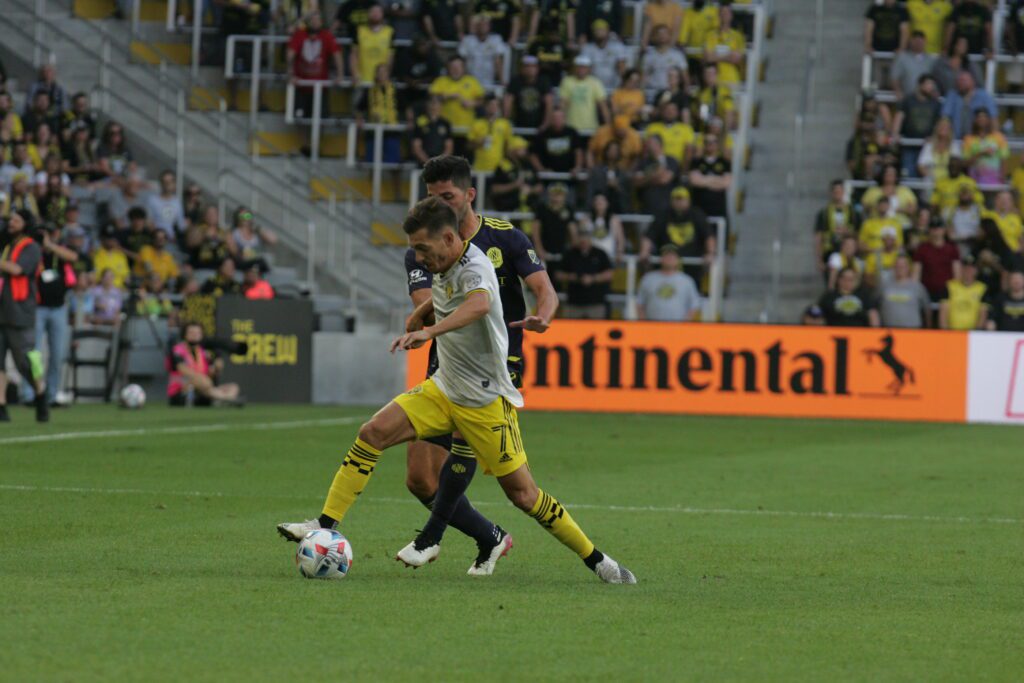 COLUMBUS
CREW
2022 REGULAR SEASON:
(3-5-4, 13 pts.)
ATLANTA
UNITED FC
2022 REGULAR SEASON:
(4-4-4, 16 pts.)
Date: Saturday, May 28
Match Time: 7:00 p.m. ET
Kickoff: 7:08 p.m. ET
Location: Mercedes-Benz Stadium (Atlanta, GA)
Local TV: Bally Sports Ohio Neil Sika (play-by-play) Jordan Angeli (analyst) Brett Hiltbrand (sideline)
97.1 The Fan [Radio], 971TheFan.com [Stream]: Chris Doran
ColumbusCrew.com Spanish Audio Stream: Juan Valladares
PEDRO SANTOS: DEFENSIVE EXPERT
Through twelve appearances in the 2022 MLS regular season,
midfielder Pedro Santos ranks first in MLS when it comes to
tackles won (33), second in duels won (108) and tied for third
in crosses blocked (8). Santos, who has been playing as a
left back this season, has started every match in 2022. Since
joining the Black & Gold ahead of the 2017 season, Santos has
made 138 regular-season appearances (17 starts). For a list of
MLS leaders in tackles won, duels won and crosses blocked,
please see the tables below.
2022 MLS TACKLES WON LEADERS
PLAYER
Pedro Santos (CLB) 53 33
Gregore (MIA) 47 24
Diego Palacios (LAFC) 45 25
Federico Navarro (CHI) 45 22
Joao Moutinho (ORL) 44 31

2022 MLS DUELS WON LEADERS
PLAYER
Emanueel Reynoso (MIN) 267 126
Pedro Santos (CLB) 174 108
Sean Nealis (NYRB) 165 102
C.J. Sapong (NSH) 188 99
Raheem Edwards (LA) 193 97

2022 MLS CROSSES BLOCKED LEADERS
PLAYER
Kai Wagner (PHI) 14
Nathan Harriel (PHI) . 9
Pedro Santos (CLB) 8
Adam Lundqvist (HOU) 8
Marco Farfan (DAL) 7
COURTESY COLUMBUS CREW COMMUNICATIONS