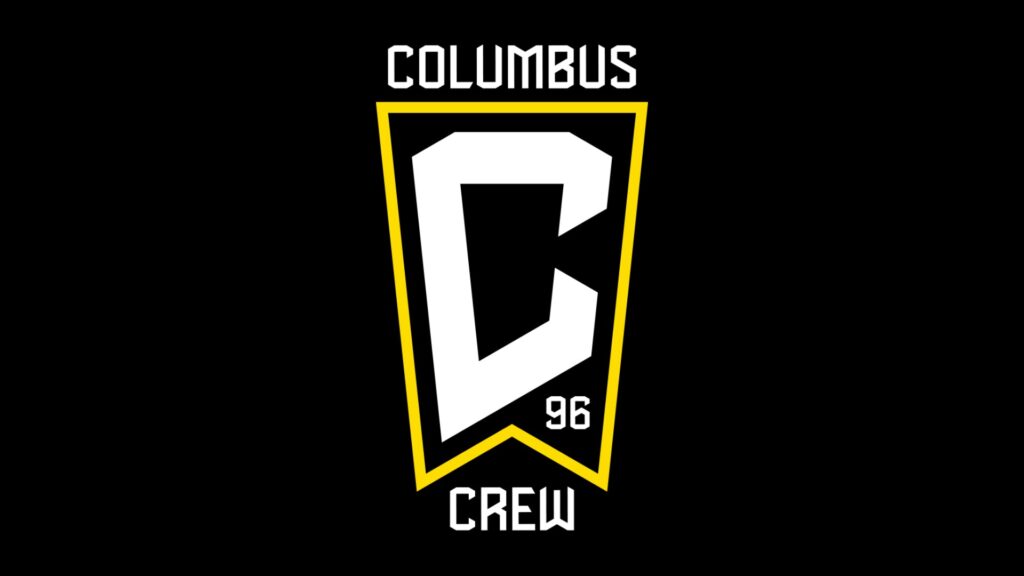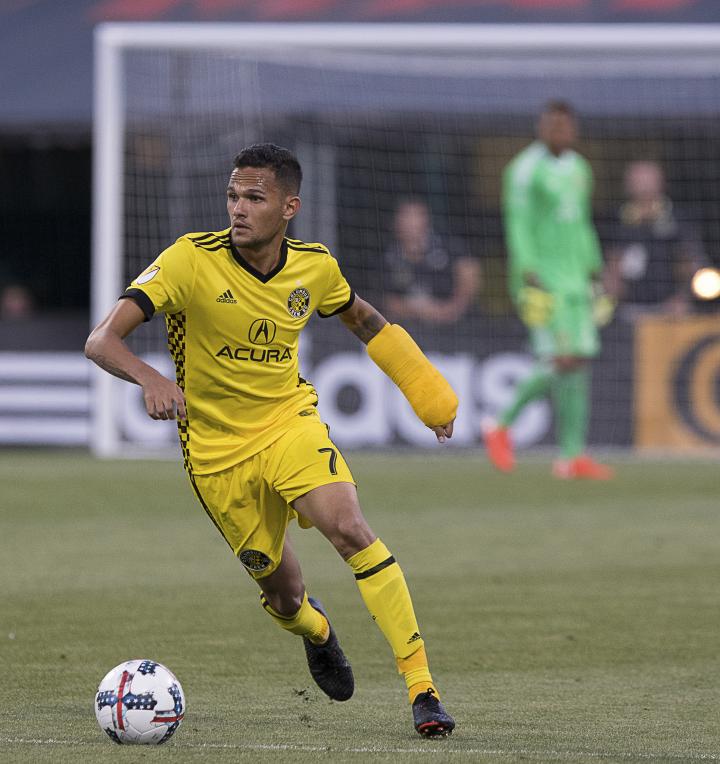 COLUMBUS
CREW
2022 REGULAR SEASON:
(3-3-4, 13 pts.)
NEW YORK
CITY FC
2022 REGULAR SEASON:
(4-3-2, 14 pts.)
Date: Saturday, May 14
Match Time: 7:00 p.m. ET
Kickoff: 7:08 p.m. ET
Location: Yankee Stadium (Bronx, New York)
Local TV: Bally Sports Ohio Neil Sika (play-by-play) Jordan Angeli (analyst) Brett Hiltbrand (sideline)
97.1 The Fan [Radio], 971TheFan.com [Stream]: Chris Doran (analyst)
ColumbusCrew.com Spanish Audio Stream: Juan Valladares (play-by-play)
COLUMBUS CREW TRAVELS TO FACE NEW YORK CITY FC
Columbus Crew looks to earn three points on the road in its 18th
all-time regular season meeting against New York City FC. The Crew
currently leads the series with a record of 7-6-4 dating back to 2015.
WHERE TO WATCH/LISTEN
Saturday's road match against New York City FC begins at
7:00 p.m. ET and is set to be locally televised on Bally Sports
Ohio. Neil Sika, Jordan Angeli and Brett Hiltbrand are slated
to be on the call. Pre-match coverage will begin at 6:30
p.m. ET on Bally Sports Ohio. The match is also available in
English on 97.1 The Fan and streaming via "Listen Live" on
971TheFan.com, with Chris Doran calling the match. A Spanish audio stream is available on ColumbusCrew.com, with Juan Valladares on the call.
BERRY SCORES SECOND GOAL OF THE SEASON
Miguel Berry scored his second goal of the season in Saturday's match against New England Revolution assisted by Derrick Etienne Jr. and Pedro Santos. Berry's finish of
Etienne Jr.'s cross boosted the Crew to an early 1-0 lead in
the match. The forward has featured in ten games this season (nine starts). Since joining the Crew in 2020, Berry has scored ten goals and two assists.
SANTOS AND ZELARAYAN NOTCH ASSISTS
Pedro Santos and Lucas Zelarayan both tallied an assist
in Saturday's match against New England Revolution.
Santos served in a ball to Derrick Etienne Jr. who played
it back in for Miguel Berry's goal in the 27th minute. Zelarayan's assist came in the 89th minute when he played the ball wide to Etienne Jr. who again crossed it into the
box, this time for Erik Hurtado to finish.
BLACK & GOLD QUOTES
ON THE CREW HAVING VERSATILE PLAYERS
"It's very important to have guys like that because we
know the game can change at some point and we have
to manage the game with the players we have. We have
a couple players that can play more than one position
which is always good because if one missed a game, we
have like two or three options more to play."
Pedro Santos
ON THE CREW'S ROAD MENTALITY THIS SEASON
"Credit should all go to the players. They're the ones
inside the lines. They're the ones that have to execute
form and have a strong mentality. I think we have a great
group of guys that – home or away – when we take the
field we fight, we work, we have hunger. I think on the
road specifically, we have just been very, I think, pragmatic defensively. We really analyzed the opponent like we always do, but a little bit more how we're going to
take them away verses how we're going to execute in the attack."
Caleb Porter
MILESTONES ON THE HORIZON
JALIL ANIBABA
• Has made 241 MLS regular-season appearances
and needs nine more to reach 250.
KEVIN MOLINO
• Has made 98 MLS regular-season starts and needs
two more to reach 100.
JOSH WILLIAMS
• Has made 142 regular-season starts for the Crew
and needs 8 more to reach 150.
COURTESY COLUMBUS CREW COMMUNICATIONS