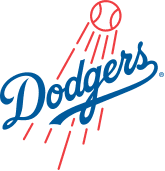 April 24th, 2022
LOS ANGELES – In a series of moves, the Los Angeles Dodgers selected the contract of right-handed pitcher Reyes Moronta from Oklahoma City and optioned infielder/outfielder Zach McKinstry. In order to make room on the 40-man roster, the Dodgers designated left-handed pitcher Darien Núñez for assignment. Additionally, the Dodgers recalled infielder/outfielder Zach McKinstry and placed left-handed pitcher David Price on the injured list.
Moronta, 29, made six appearances for Triple-A Oklahoma City this season, going 1-0 with 1.50 ERA (1 ER/6.0 IP) and 10 strikeouts against six walks. He has spent parts of four seasons in the Major Leagues with San Francisco (2017-21), going a combined 8-9 with a 2.65 ERA (42 ER/132.1 IP) and 162 strikeouts in 136 career games. He was signed by the Dodgers as non-roster free agent on March 12, 2022 and appeared in four Spring Training games, allowing three runs in 3.1 innings with four strikeouts.
McKinstry, 26, was recalled on Wednesday and did not appear in a game in his first stint with the Dodgers. Prior to being recalled, he played in 12 games for Oklahoma City, batting .404 (21-for-52) with three doubles, four triples, one homer and nine RBI. Last week he was named Pacific Coast League Player of the Week. In two Major League seasons with the Dodgers, he has hit a combined .264 with 10 doubles, seven homers and 29 RBI. He was originally drafted by the Dodgers in 33rd round of the 2016 First Year Player Draft out of Central Michigan University.
Price, 36, has appeared in five games for the Dodgers this season, allowing one run in 4.2 innings with five strikeouts. He is in his 14th Major League season and is a combined 155-82 with a 3.33 ERA (780 ER/2108.0 IP) and 2,044 strikeouts. The 2012 Cy Young Award winner was originally drafted by the Tampa Rays with the first overall pick in the 2007 First Year Player Draft out Vanderbilt University.
COURTESY DODGERS MEDIA RELATIONS