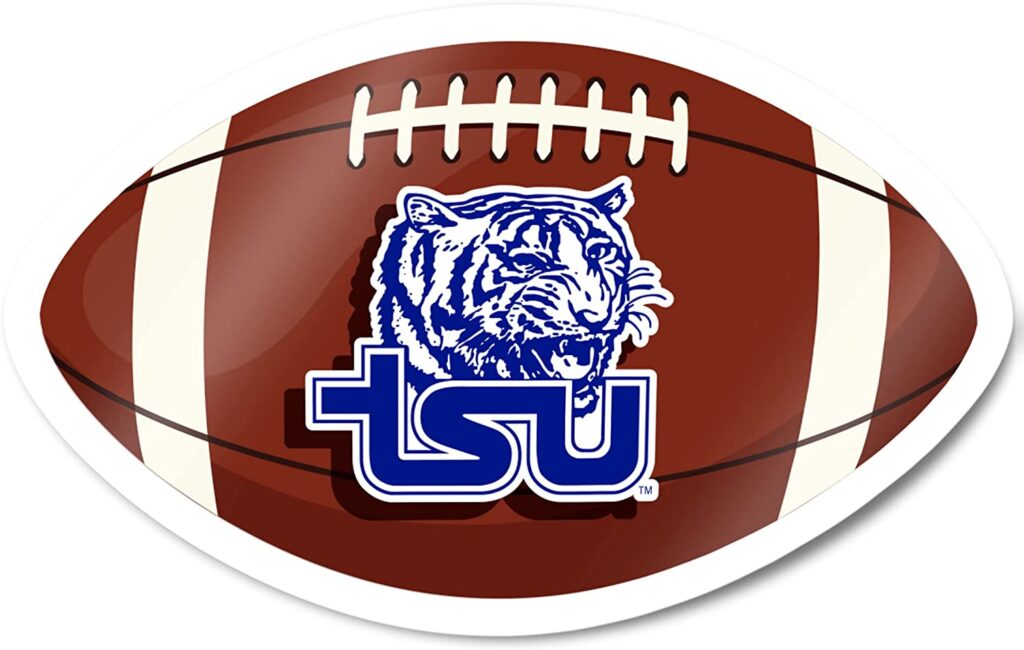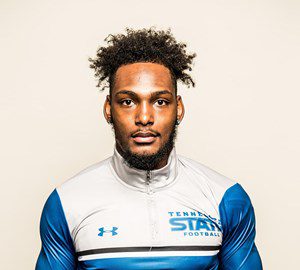 4/10/2022
NASHVILLE — The weather forecast leading up to the Saturday called for clouds, wind, and the occasional shiver. However, what was delivered by Mother Nature was a bit of the opposite, as the Sun peaked through any cloud coverage and winter coats turned into light jackets.
The game on the other hand was exactly what the Tennessee State University faithful needed — 11-on-11 moderate contact — It was the offense (white) against the defense (blue).
The final score was not indicative of how the day went, although credit to the defense who defeated its offensive brethren, 34-12.
"I'm thrilled to see the fans out here. If this is what "The Hole" is like on a Saturday, I'm all in," said head coach Eddie George.
Saturday's event also brought the best of all worlds for TSU fans as they had a chance to purchase TSU gear and were fed by athletic alumnus food trucks — Slim and Husky's Pizza (Clint Gray and Derrick Moore) and Itz a Philly Thing (Zyhir Baker-Elam).
For Tennessee State University football it was a showcase of the hard work that the players, coaches, and staff members went through during Spring practice. It was an opportunity for Eddie George — who on Sunday marks his one-year anniversary as head coach of the Tigers — to show the crowd what the team has done since Mid-March. It was a chance for new offensive coordinator Theron Aych to unveil his no-huddle offense that will be sure to excite fans on both sides of the stands.
As for the players, running back Micheal Mitchell was the standout on the offensive side of the ball, as he broke through numerous tackles and nearly found the end-zone on a 60-yard rush. Mitchell ran for 124 yards on 10 carries. The victors also had their share of highlights which included an early pick-six from recent transfer Dewain "Boogie" Trotter, an interception from James Reese IV just outside the Red Zone, and big stops from defensive lineman Tadarrius Patterson.
More importantly, it was the opening night ensemble of the Alma Mater that Coach George tirelessly worked with his student-athletes to perfect as they sang along with the Aristocrat of Bands.
The Tigers will now prepare for the 2022 season that begins at Eastern Washington on September 3. 
COURTESY TENNESSEE STATE ATHLETICS