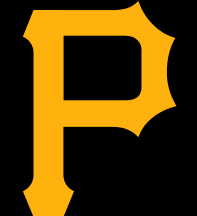 April 14th, 2022
The Pittsburgh Pirates today signed outfielder Bryan Reynolds to a two-year contract extension through the 2023 season.
The 27-year-old Reynolds emerged as one of the best players in all of Major League Baseball in 2021 after being a finalist for the Rawlings Gold Glove Award as a center fielder while also being named to the National League All-Star team for the first time in his career.
Reynolds finished the 2021 season ranked third among all National League outfielders with 67 extra base hits while his 6.5 offensive Wins Above Replacement was tied for the fourth-best mark in all of MLB.
Reynolds made his Major League debut with the Pirates on April 20, 2019, after being acquired from the San Francisco Giants on January 15, 2018. During his rookie campaign in 2019, he led all Major League rookies in doubles (37) while setting the club single-season record in that category (the previous mark of 35 was established by Paul Waner in 1926).
Since the beginning of the 2019 campaign, Reynolds also ranks first (minimum 1250 plate appearances) among all switch hitters in Major League Baseball in batting average (.289) and on-base percentage (.366), fourth in slugging percentage (.366) and hits (363), fifth in doubles (78), sixth in total bases (613) and extra base hits (140) and seventh in RBI (178). 
COURTESY PITTSBURGH PIRATES MEDIA RELATIONS