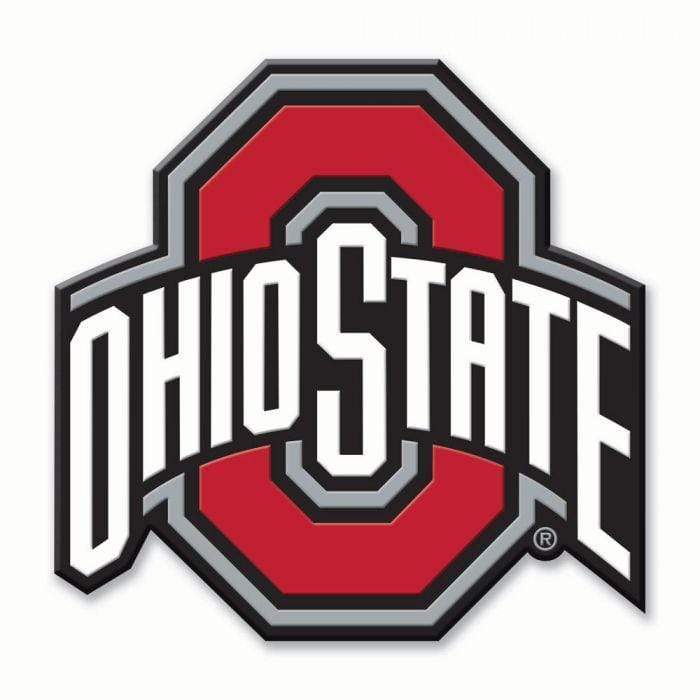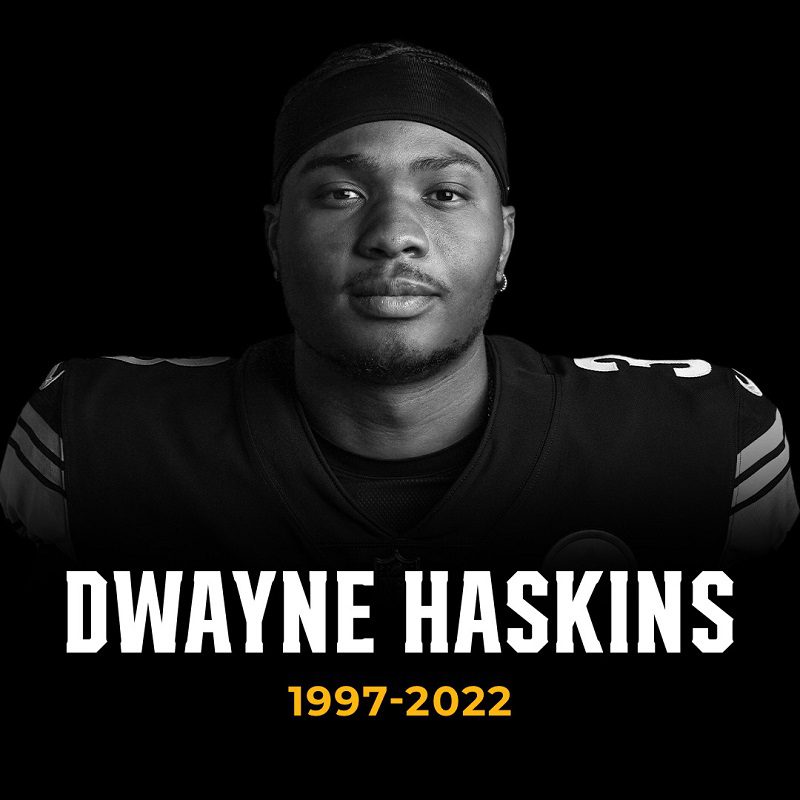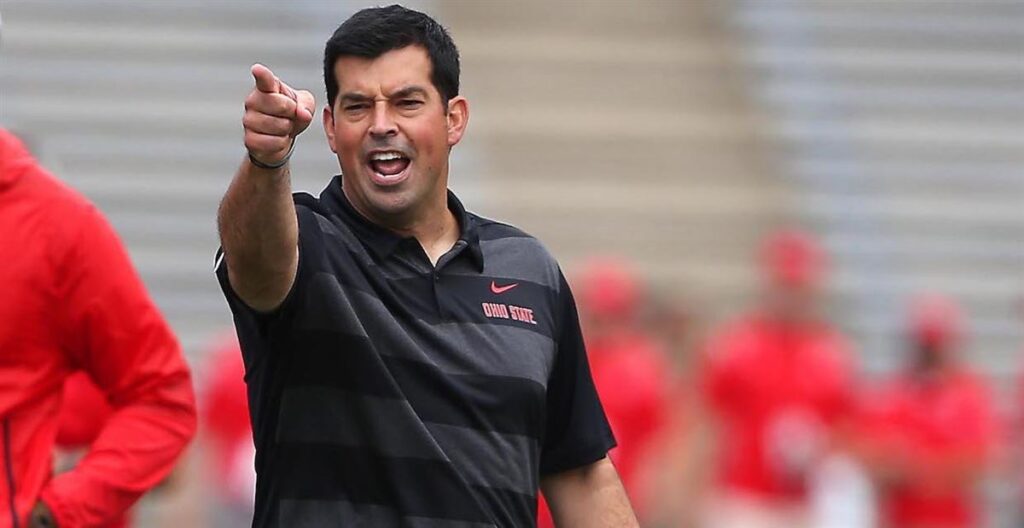 Ohio State Overview: Dwayne Haskins elected to enter the 2019 NFL Draft after an electric and exciting 2018 season with the Buckeyes that saw him become a finalist for the Heisman Trophy, win the Chicago Tribune Silver Football award as the best player in the Big Ten, and earn the Big Ten's Graham-George Offensive Player of the Year and Griese-Brees Quarterback of the Year awards … a third-team Associated Press All-American, Haskins entered the 2018 season with just 171 plays on offense from his red-shirt freshman campaign in 2017, but included was an impressive 30 plays in the 31-20 victory over Michigan that season where he led the team to 217 yards of offense and 17 consecutive points and a come-from-behind victory … from the first game of the 2018 season to the very end, Haskins left no doubt that he is one of the great quarterbacks in Big Ten Conference history and, very probably, the greatest throwing quarterback in Ohio State history … he set 28 Ohio State records in 2018 and added seven additional Big Ten Conference records, including single season passing yards (4,831), touchdown passes (50) and total offensive yards (4,939) … Haskins also set a Big Ten record for most offensive player of the week awards with six … in those six games, he threw for the most yards (313) and TDs (five) in a first-start for any Ohio State quarterback (vs. Oregon State); he completed 21 of 24 passes for 304 yards and five TDs vs. Tulane; he led Ohio State on two touchdown drives inside of 8 minutes to play in the come-from-behind, 27-26, win at No. 9 Penn State; he threw for 455 yards and six TDs vs. Indiana; he threw for 405 yards and accounted for six touchdowns – three in the fourth quarter with each one tying the game – in the OT win at Maryland; and he threw for 396 yards and six touchdowns against No. 4 Michigan's No. 1 ranked defense … one week following the Michigan win he threw for 499 yards and five touchdowns to earn game MVP honors in the Big Ten championship game win over No. 21 Northwestern … his three touchdown passes vs. No. 9 Washington in the Rose Bowl gave him 50 for the season and enabled him to become only the sixth FBS player to throw 50 TDs in a season … against top 25 opponents in 2018, Haskins threw 20 TD passes against just two interceptions … he was the first Big Ten quarterback ever to have three, and then four, five-or-more TD pass games in one season … in just 22 games and only 14 starts for his career, Haskins climbed to ninth in Ohio State history with 5,396 passing yards and to fourth with 54 touchdown passes … Haskins red-shirted the 2016 season at Ohio State and then played in eight games in 2017 … J.T. Barrett, who set 39 Ohio State and/or Big Ten records, was the starter in each of Haskins' first two seasons … Haskins was a two-time OSU Scholar-Athlete majoring in journalism and he was a two-time Academic All-Big Ten Conference honoree.
Honors & Awards
2018: Heisman Trophy finalist, Chicago Tribune Silver Football award, Big Ten Graham-George Offensive Player of the Year, Big Ten Griese-Brees Quarterback of the Year, third-team Associated Press All-American, Academic All-Big Ten Conference
2017: Academic All-Big Ten, OSU Scholar-Athlete
2016: OSU Scholar-Athlete
More on Dwayne: Consensus 4-star prospect Dwayne Haskins (ESPN, Rivals, 247Sports, Scout) came to Ohio State highly regarded as a pure passer and a leader … the first-team consensus all-Maryland quarterback, who completed 170 of 286 passes as a senior for 2,217 yards and 20 touchdowns, was rated among the Top 5 pro-style quarterbacks in his class, with ESPN ranking him No. 4 and Rivals No. 5 with 247Sports giving him its No. 7 rating … he was also listed among the Top 100 players overall, with ESPN listing him at No. 63 on its ESPN 300, 247Sports ranking him No. 87 and Rivals No. 100 on its Rivals 100 … the No. 122 player overall by Prepstar and a member of its Dream Team … earned Washington Post all-metro honors and Interstate Athletic Conference (IAC) player of the year honors as a senior … Haskins helped Bullis, coached by Pat Cilento, to consecutive IAC titles as a sophomore and junior … he threw for 1,963 yards and 24 touchdowns as a junior and was named the Maryland Gatorade player of the year … career-wise, he threw for 5,308 yards and 54 touchdowns … named to the Under Armour All-American game … Haskins is originally from New Jersey, but moved to Maryland in the ninth grade … he is the son of Tamara and Dwayne Haskins Sr.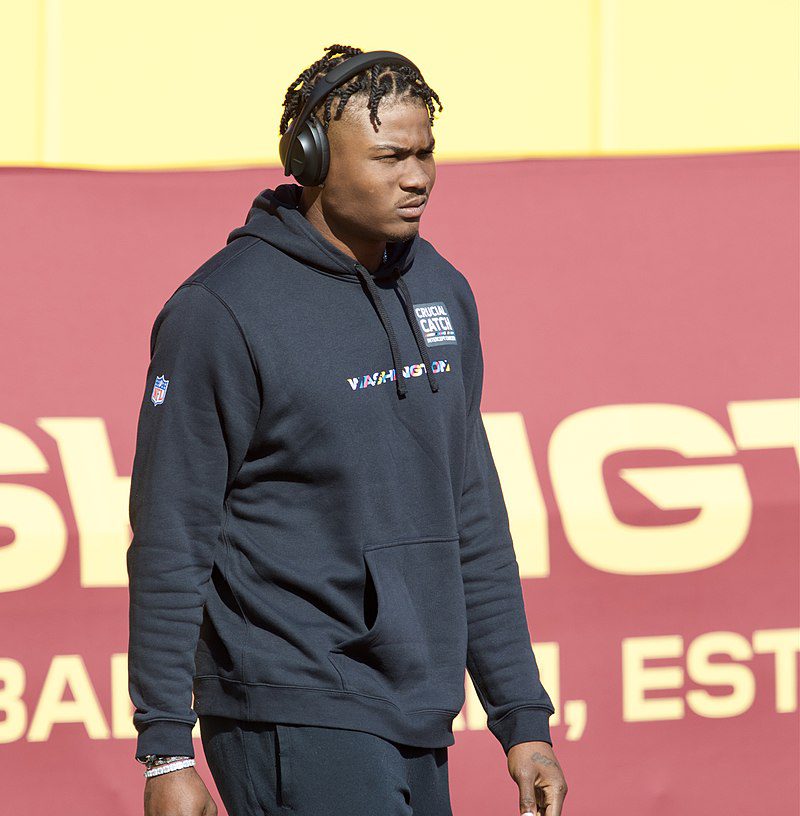 COURTESY OSU ATHLETIC COMMUNICATIONS