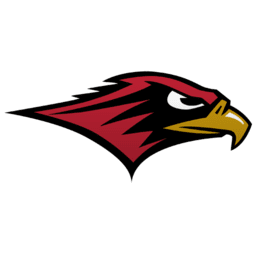 DENVER – Chris Victor was named Don Haskins WAC Coach of the Year and Darrion Trammell and Cameron Tyson were both named First Team All-WAC as the Western Athletic Conference announced its 2022 postseason awards as voted on by the league's 13 head coaches. Trammell was also named to the five-member All-Defensive Team while Tyson was named to the five-member All-Newcomer Team.
Victor was named Don Haskins WAC Coach of the Year after leading the Redhawks to their first ever WAC regular season title. Taking the helm of the program as interim head coach days before the season began, he was named 18th head coach in Seattle U history on March 1 after leading the Redhawks to a 23-8 record overall, including 14-4 in WAC play. The run through the 2021-22 season has included a 9-4 non-conference record, 17-2 home record and a nine-game win streak that included an 8-0 start to WAC play for the first time in 10 years competing in the league. Victor's Redhawks took just 26 games to reach 20 wins, marking the 15th 20-win season in program history. The 23-win marker was last achieved in 1957-58. A graduate of Concordia (Calif.), where he helped lead the Eagles to the 2003 NAIA national title as a player, he also has experience as an assistant coach at Concordia (Calif.), Eastern Washington and Seattle U and also spent five seasons as head coach at Citrus College.
Trammell, just one of two repeat First Team honorees, averaged 18 points, 3.9 rebounds, 4.9 assists and 2.3 steals during WAC play. His assists and steals averages topped all players in the WAC, while his points per game ranked fifth. The Marin City, Calif., native also ranked second in free-throw percentage (86.0) and led all players with 104 makes to go along with 121 attempts. He scored 20 or more points nine times in WAC play while swiping four steals on seven occasions.
Tyson averaged 14.7 points and 4.8 rebounds over 18 WAC contests. His 57 total threes and 3.2 threes per game during league play both led all players. He hit a school-record tying nine threes on Feb. 16 at UTRGV and had seven games with four or more during the 18-game WAC slate. He had 20 or more points five times and led the Redhawks in scoring six times. The Bothell, Wash., native who transferred to Seattle U from University of Houston gives the Redhawks back-to-back years with a member of the All-Newcomer Team as Trammell earned the honor a year ago.
Stay connected with Seattle U men's basketball and get all the latest team updates by downloading the GoSeattleU mobile app available now for free in the App Store or Google Play.
COURTESY SEATTLE U ATHLETIC COMMUNICATIONS